'Dexter: New Blood': Here's Where You Can Listen to Logan's 'Breakup Playlist' IRL
In 'Dexter: New Blood' Episode 6, Logan notices that things are pretty tense between Dexter and Angela. He offer Dexter his 'break-up playlist,' and now fans can listen to it too.
Dexter: New Blood has been noticeably darker than the original Dexter series. Still, thankfully the revival has its own touches of humor. In episode 6, Dexter Morgan's girlfriend Angela Bishop discovers that Dexter has been lying about his identity. Angela is understandably upset. Noticing that the pair are fighting, Sergeant Logan offers Dexter his "breakup playlist" if things don't work out. For fans who were wondering what the playlist entails, look no further.
[Spoiler alert: This article contains spoilers for Dexter: New Blood Episode 6.]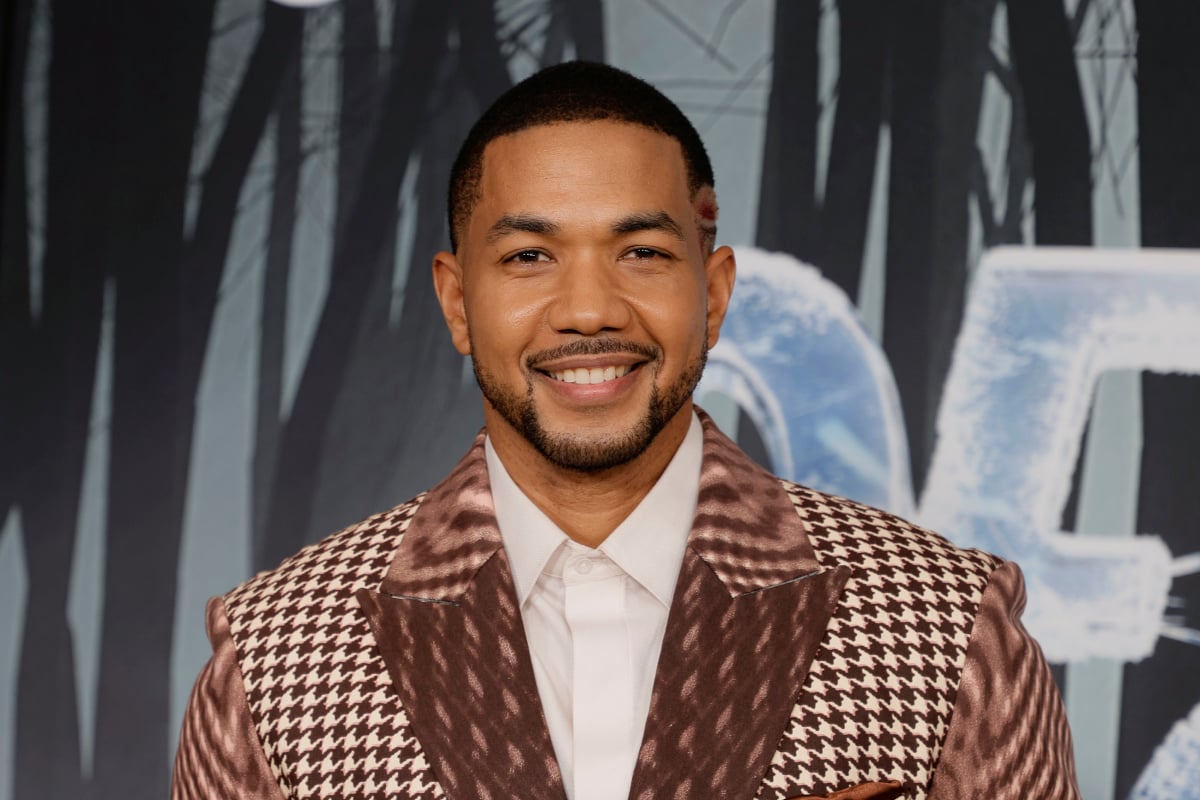 Who plays Logan in 'Dexter: New Blood'?
Alano Miller plays Sgt. Logan, a police officer in Iron Lake, in Dexter: New Blood. Logan is a good-natured police officer who also happens to be a high school wrestling coach. He seems to be a kind of father figure to many of his athletes and even saves Harrison's life after he overdoses on fentanyl.
Miller is also known for his short-lived role as Cato in the drama series Underground. He has also made guest appearances on popular TV shows such as Jane the Virgin, NCIS, and Atlanta. Miller also has many theatrical credits and is currently married to actor and producing partner DeWanda Wise, according to IMDb.
Fans can listen to Logan's 'breakup playlist' from episode 6
In Dexter: New Blood Episode 6, Dexter finds himself in hot water with his girlfriend. Angela learns that "Jim Lindsay" is really Dexter Morgan, and tells Dexter to come down to the station so they can talk. Angela's coworkers immediately notice her mood and Logan remarks to Dexter, "Welcome to the club, man. I have a Spotify breakup playlist for later."
Dexter doesn't seem interested but fans definitely were. "Petition for @SHO_Dexter to post Sergeant Logan's breakup playlist," a fan tweeted. Dexter's official Twitter page responded, "Petition granted. Listen to Logan's break-up playlist now," with a link to the playlist.
The 1 hour and 1 min long playlist is available on Spotify. It features songs including "You Oughtta Know" by Alanis Morissette and "Don't You (Forget About Me)" by Simple Minds. Fans were amused and delighted by the song selections and that the playlist is a real thing they can listen to.
Later in the episode, Logan gives Dexter some tips on how to patch things up with Angela. Although Dexter is really just trying to get information on Molly, Logan offers some pretty solid advice. He tells Dexter not to jump into a rebound relationship and to have a "trust chat" with Angela. Dexter could probably benefit from heading Logan's words.
Will Dexter and Angela break up in 'Dexter: New Blood'?
After Dexter explains his story to Angela he asks her if she is breaking up with him. "All I know is relationships are built on trust. How can I ever trust you?" she asks him. It's a pretty fair question, and understandable for Angela to be feeling this way. However, Angela will seek Dexter's forensic expertise in Dexter: New Blood Episode 7, though that definitely doesn't mean she will forgive him. Dexter might need to have Logan's playlist at the ready.
New episodes of Dexter: New Blood air Sunday nights at 9 PM ET on Showtime
RELATED: 'Dexter' Star Michael C. Hall Recalled Shooting the 'Trickiest Scene' in the Revival