'Dexter: New Blood': Clancy Brown Revisits Character's Shocking Death
'Dexter: New Blood' featured Clancy Brown as Kurt Caldwell, a community figure hiding dark secrets. Brown spoke about the character and his experience filming certain scenes in the show in an interview.
There were a lot of thrilling moments in Dexter: New Blood, but the death of Kurt Caldwell especially stands out. The cat and mouse game between him and Dexter Morgan finally came to an end in the ninth episode, when he was stabbed by Dexter, dying almost instantly. For actor Clancy Brown, Kurt was the perfect antagonist, but he was "in over his head" trying to go against Dexter.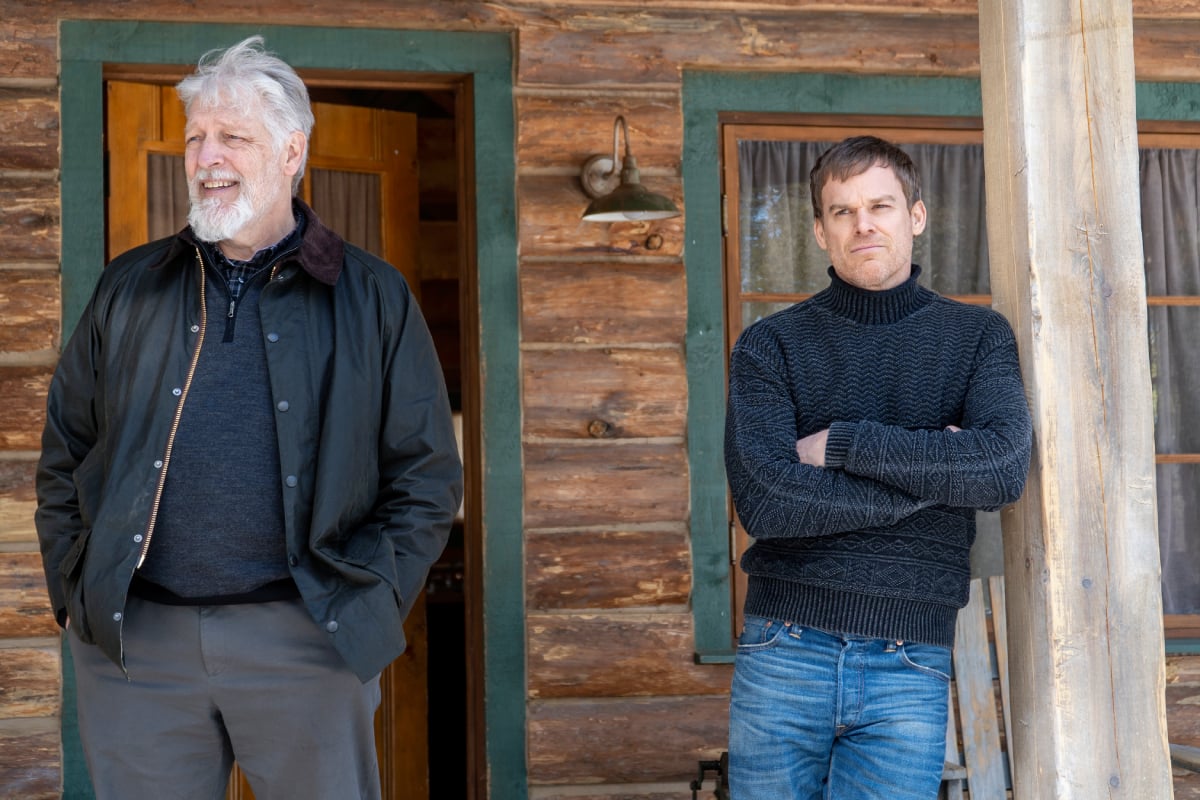 Clancy Brown discussed his character Kurt Caldwell from 'Dexter: New Blood'
Released in November of 2021, Dexter: New Blood told the story of what happened to Dexter after the events in the original series.
He had fled Miami after leaving his son, Harrison, with his girlfriend Hannah McKay, moving to the country to live the rest of his days in isolation. He turned out to be in a small town in Upstate New York, where he'd built a regular life as shop employee Jim Lindsay. But his life was upended by Harrison's sudden return.
Thrown off-balance, Dexter committed his first murder in almost a decade with Kurt's son, Matt. This prompted Kurt, who also happened to be a serial killer, to investigate Dexter. But Dexter ultimately got to Kurt first.
"Kurt just thought he was the s***," Brown said in an interview with Gold Derby, reflecting on Kurt's story arc, "and he's dealing with the probably the most storied serial killer of all time, the most accomplished serial killer ever, and he thinks he's a big fish in a big pond. … But clearly Kurt is in over his head."
Dexter ended up killing Kurt as Harrison watched in horror. It was a major turning point in their relationship that ultimately led to Harrison shooting and killing his father in the Dexter: New Blood finale.
Brown on the experience of shooting Kurt Caldwell's death in 'Dexter: New Blood'
Brown spoke about what it was actually like to shoot the scene of Kurt's death.
"My biggest problem was that I would be tied down, and it's a pretty long scene," he recalled. "And I would start cramping. My calf would start cramping, so I'd have to try to move that around. It's not too claustrophobic. You can get up if you have to. And they're very sensitive about it. I was glad they didn't strap my head to it."
He continued: "It's not entirely comfortable, no. Not at all. But so what. Was it cold? I don't know if we were cold that night … but it doesn't matter because you're wrapped up in cellophane, so that can get pretty hot pretty quick. So… I don't remember being miserable. I'm sure I was."
"The worst part about it is always when the pretend blood starts leaking out and getting all over the various cracks in your body that are exposed," Brown added. He praised Michael C. Hall (Dexter Morgan) and others for "mastering the special effects" in the scene of Kurt's death, but admits to getting scared at a point.
"It always looks worse than it is. But Dexter raises the big knife over his head and then freezes and somebody comes in and puts the pretend one in, or the one without the blade. But it's a real knife he raises up over his head and suddenly… you know," he said, laughing. "So that alarm in my eyes is real. I was letting the moment work on me, at that point."
Could a spinoff happen?
Although Dexter: New Blood was marketed as a limited series, some viewers loved it so much that they're hoping to see the story continue. When asked about the possibility, Showtime didn't rule it out, but it hasn't said yes either.
"Our goal with 'Dexter: New Blood' was to give the series a proper conclusion and I couldn't be more proud of how it turned out, both creatively and the response to it, which was off the charts," Showtime executive Gary Levine told The Hollywood Reporter when a potential Dexter: New Blood spinoff was mentioned.
"As you can tell, it was a good amount of closure," he continued. "We accomplished what we hoped to do beyond our wildest dreams. Right now, we are still enjoying the closure of Dexter. It's not uninteresting [to continue it] but you have to be judicious about going on with existing IP vs. creating new IP. We don't do it a whole lot and when we do it, we do it carefully. At this point, I can't say definitively either way about it."
In the meantime, Dexter: New Blood is streaming now on Showtime.