'Dexter: New Blood': Clancy Brown Talks Playing a 'Worse Sociopath' Than Dexter
Dexter has always featured a cast of complicated characters, and the revival is no different. In Dexter: New Blood, Dexter Morgan lives in the small town of Iron Lake, New York under the name Jim Lindsay. Unbeknownst to its citizens, Iron Lake is home to at least two prolific serial killers. Clancy Brown's character Kurt Caldwell is even more amoral than Dexter. The actor discussed his role as the new big bad in the revival.
[Spoiler alert: This article contains spoilers for Dexter: New Blood Episode 6.]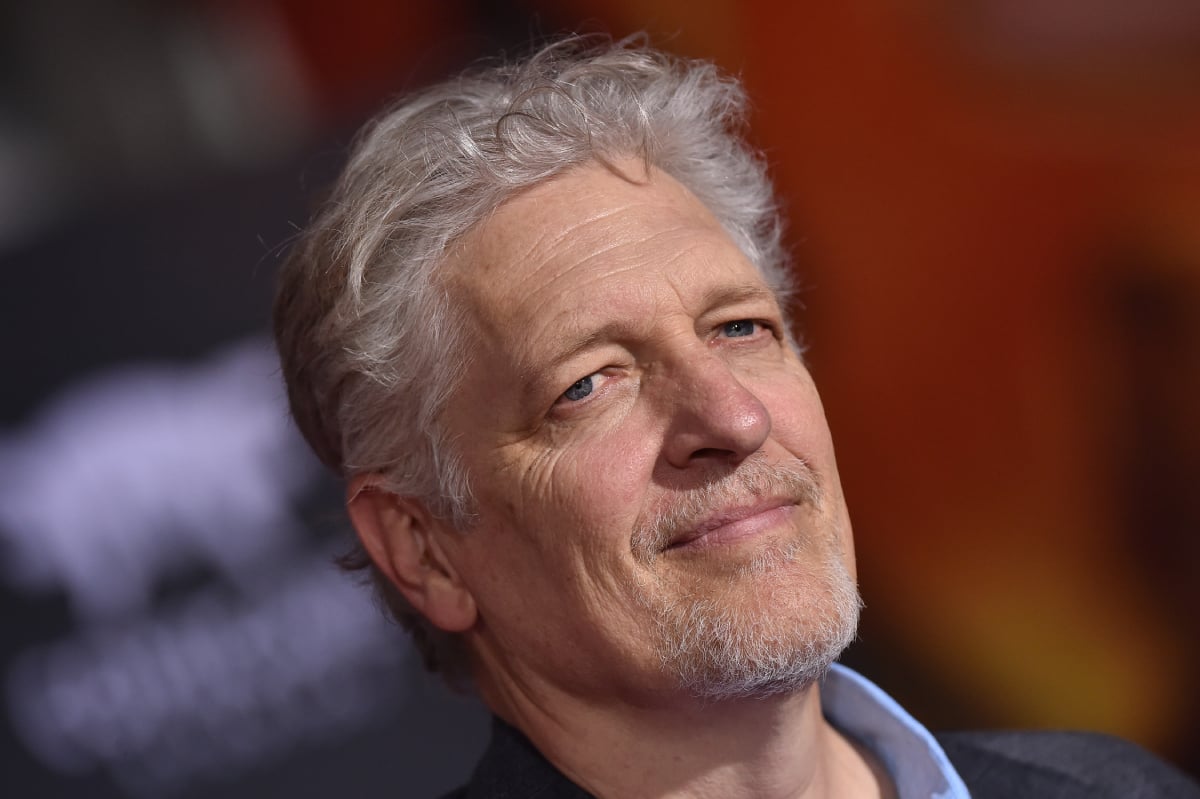 'Dexter: New Blood' introduced a new serial killer named Kurt Caldwell
Unbeknownst to almost everyone in Iron Lake, the town has a serial killer in its midst. Unlike Dexter, who only kills other serial killers, Kurt is a different kind of monster. His target of choice is young women who appear to be either homeless or runaways. These girls are just passing through Iron Lake when Kurt offers to buy them food or bus fare.
Then, one way or another Kurt lures them into his cabin in the woods. He traps them there, observing them on camera until finally releasing them. Then, as the girls try to run away, Kurt guns them down. Dexter: New Blood has yet to explain why Kurt dispatches his victims in such a specific manner.
He becomes noticeably distraught when anything forces him to deviate from his ritual. It's also apparent from Kurt's interaction with his green-haired victim Chloe that Kurt's murders are not sexually motivated. Other than that, it's hard to say exactly what his motive could be.
Clancy Brown discusses playing a serial killer in the revival
Although Dexter and Kurt are both serial killers, Kurt kills innocent girls, making him much more villainous. Clancy Brown discussed playing this kind of character in an interview with SiriusXM.
"The thing about Kurt, and about when you play these kinds of guys in a show like Dexter, is that the hero is a sociopath. So, you've got to be like a worse sociopath in a way," Brown said. "Sociopaths are all the same as far as I can tell. It's just sort of how they cope with the world around them is the interesting thing about them."
"They're all very self-centered, they're all very myopic in their view of the world but they're very exploitative of everything and everybody that's around them," the actor continued, explaining how he got ready to tackle this challenging role.
"My preparation was just kind of musing about all of these weird circumstances and how you reconcile it with the portfolio that's already been established, and how it meshes and I thought it meshed really well."
Will Kurt Caldwell pay for his crimes?
Dexter: New Blood Episode 6 showed the walls beginning to close in on Kurt. Molly and Angela already know that Kurt lied about his son Matt being in New York City. Molly isn't convinced by Kurt's explanation as to why he lied in episode 6. Angela discovered the body of her friend Iris in the caves that she knows Kurt didn't want the police digging around in. It seems like only a matter of time before Kurt ends up paying for the murders he has committed.
RELATED: 'Dexter: New Blood' Writer Explains the 'Kill List Party' Sequence