'Dexter: New Blood' Debunks Major Fan Theory About Audrey
Audrey Bishop was introduced in the very first episode of Dexter: New Blood. But even now, there's a lot that viewers still don't about her. That left them to speculate and wonder about her background and identity. But the show has now ruled out one of the most popular Dexter: New Blood theories about Audrey.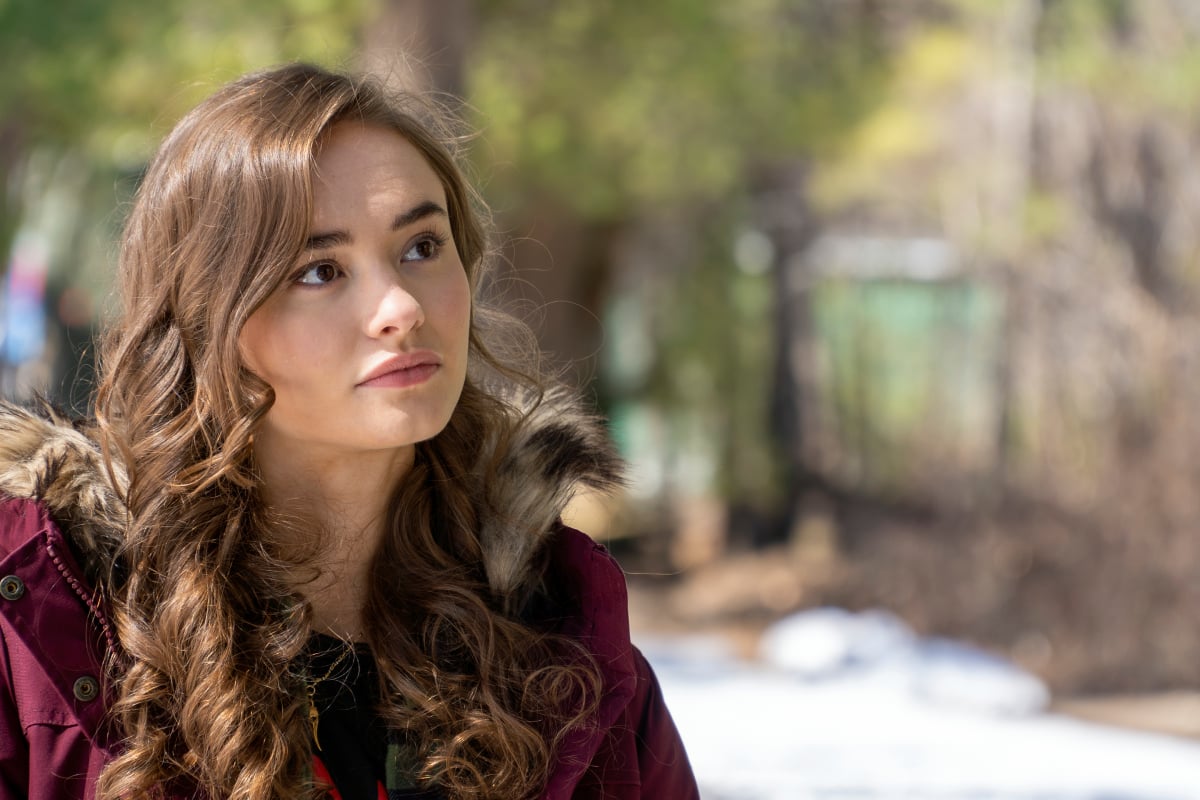 Who is Audrey in 'Dexter: New Blood'?
Played by Johnny Sequoyah, Audrey is the outspoken and opinionated daughter of police chief Angela Bishop. At one point, Angela mentions to Dexter Morgan that she adopted Audrey as a young girl. But the circumstances behind her adoption were not immediately clear.
One of the first times that Audrey appeared on the show was at a protest outside of Iron Lake Tavern. Oil billionaire Edward Olsen had taken over the place to hold a meeting, angering Audrey. When it was over, he came out with hot chocolate as a peace offering, but Audrey just dumped it out in front of him. It's that kind of energy that makes her get along so well with Harrison Morgan, who eventually becomes more than just a friend.
RELATED: 'Dexter: New Blood' Executive Producer Breaks Down Trinity's Return
A recent episode shut down a popular theory about Audrey
Watching the show, some fans believed Audrey was the daughter of Edward and Angela's best friend Iris, who went missing when they were teenagers.
"So okay here's my evidence," read the theory, which was shared Reddit. "Olsen seems to to take it personally that Audrey hates him and at first that made no sense to me he's a billionaire why would he personally be offended by what a teenage thinks so much."
"But then I got to thinking why would a billionaire have a chalet in small town where most of people don't like him, then I was like maybe because it's because of a personal reason, and then it me after rewatching that conversation he had with Audrey he wasn't threatening her he was trying to convince her he wasn't so bad, why! Probably because he's her biological father," they continued.
The post received many upvotes and supportive comments. However, Dexter: New Blood Episode 6 ruled out the idea.
In the episode, Audrey opened up to Harrison about her upbringing. She explained that she was primarily raised by her father after her mom, who was white, ran away when she was little. Her dad, who had Seneca ancestry, later met and married Angela, before dying sometime later. Audrey can relate to Harrison when he says he feels like an outsider, but she's also found some sort of normalcy with Angela and Dexter.
The twist is, Dexter isn't who he says he is
Unfortunately, Dexter can't be trusted. Angela is starting to realize that after learning he lied about his past identity and is now looking more closely at him. Sequoyah kept quiet when asked if Audrey would be assisting Angela, but she did note that Audrey is protective of her mom.
"I can't give too much away!" she told TV Fanatic. "As you said, there are personal feelings involved. This question now of what is happening with the person that her mom is dating becomes personal in a new way because Audrey really cares about Harrison. They have a unique relationship."
She continued: "Even though Audrey has grown up in this town her whole life and Harrison is new, they both feel like they don't entirely have anyone that fully understands them. When they find each other, there's this awe within it. I think for Audrey, when things are unraveling, she really cares to go to Harrison and make sure he is okay within it all."
Unfortunately, she and Harrison have also had a bit of a falling out after he intentionally broke a kid's elbow at his wrestling match. But maybe they can repair things.
"I will definitely say that things play out within the next 5 episodes of this show," Sequoyah told HollywoodLife when asked about the future of Audrey and Harrison's relationship. "You see a lot of different things happen between Harrison and Audrey, including them having to handle different situations. I definitely ship them though. I think they're cute together, even if they are like an unlikely match."
See what happens when Dexter: New Blood returns. The show airs on Showtime at 9 p.m. ET on Sundays.
RELATED: 'Dexter: New Blood': Johnny Sequoyah Talks Harrison and Audrey's Relationship — 'I Definitely Ship Them'