'Dexter: New Blood': Will Dexter Return as Harrison's Conscience? What We Know
Is a 'Dexter: New Blood' spinoff coming with Dexter serving as Harrison's conscience? Here's the creator's response to the idea.
Fans said farewell to Dexter Morgan on Sunday, Jan. 9 — 16 years after they were first introduced to the beloved vigilante killer — when he was shot and killed in the finale of Dexter: New Blood, Showtime's revival of the hit 2006 series. But many hope the story will continue.
One fan idea is a spinoff centering Harrison Morgan's life after Dexter's death, perhaps with Dexter serving as the voice inside of his head. As theories mount, Dexter: New Blood creator and showrunner Clyde Phillips addressed whether a show like that could happen.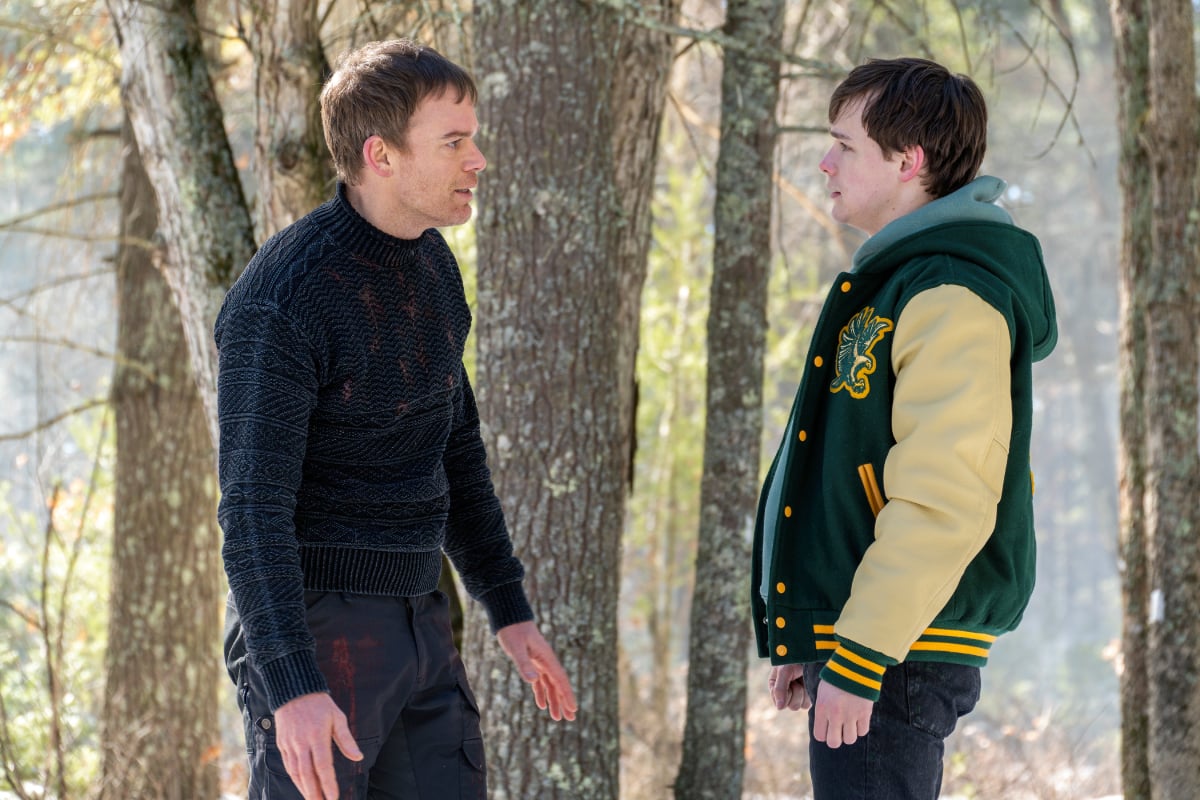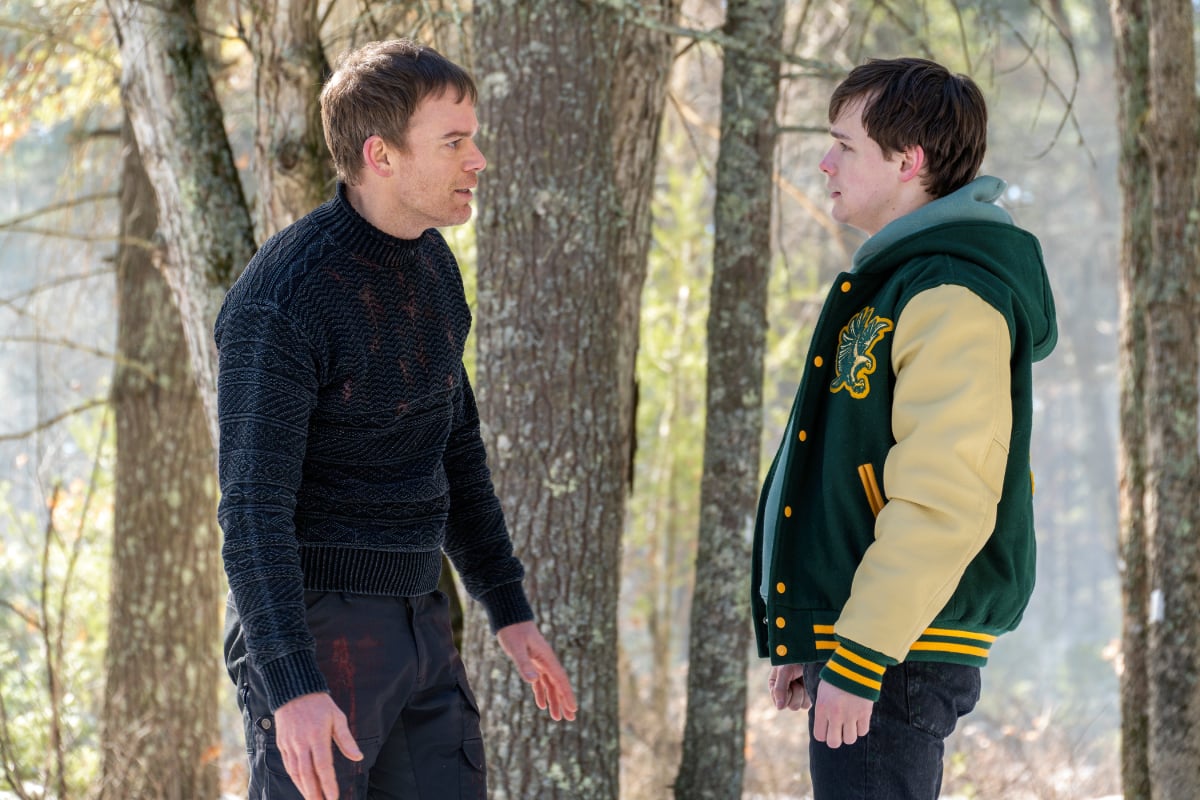 'Dexter: New Blood' has spinoff potential
The show first launched in November — eight years after the original series finale, which saw Dexter fake his death to go into hiding — and exploded to become Showtime's most popular show.
The series found Dexter living in Upstate New York with a fake name and centered on his reunion with his now-teenaged son Harrison. It ran for 10 episodes before concluding on Jan. 9, with Dexter's death at Harrison's hands.
Having learned the truth about his father, Harrison shot and killed Dexter in the finale and skipped town with help from Officer Angela Bishop, after she called in the murder as an officer-involved shooting. Viewers last see Harrison crossing the state line out of Iron Lake toward a future unknown.
Phillips on the possibility of a 'Dexter: New Blood' spinoff
While there are no known plans for a spinoff, Phillips said he's open to the idea.
"This show is a huge asset," he explained to Deadline when asked about the possibility of more of Dexter: New Blood. "When people start bingeing this after the finale, I'm confident the numbers will continue to go up. It's up to Showtime to make the call to me if they want more. If they ask me if I'd like to make a continuation of this, I would say yes. I have a lot of things going on but I would drop everything for this and say yes in one second."
The Hollywood Reporter mentioned the idea of Dexter returning as Harrison's conscience. But Phillips didn't know whether he'd ever come back.
"We're talking about a hypothetical show here," he told the magazine. "My instinct is maybe once just to charge up Harrison and charge up the audience or maybe never. It's either the best idea in the world or the most obvious idea in the world. If Showtime says yes and I can put together a writing room, that's a question I'll bring up to them. Right now, I just don't know."
The idea of a Harrison-centric spinoff has been met with mixed reactions from fans. Many are instead hoping for a redo of the finale. But both Phillips and star Michael C. Hall stand by what happened to Dexter.
The series is streaming now on Showtime
Only time will tell whether a Harrison spinoff will happen, but in the meantime, fans can check out Dexter: New Blood now on Showtime.
The network also has related content on its YouTube page, including interviews with the cast and crew, behind-the-scenes videos, and more fun stuff, including a full episode from Molly Park's podcast. Check it out.