'Dexter: New Blood' EP Comments on Hannah's Fate After Rumors Harrison Killed Her
Hannah McKay's fate was revealed in Dexter: New Blood, the revival of Showtime's hit series Dexter. But some fans are suspicious of what Harrison Morgan said and think he could be lying about what happened to her. Did Harrison kill Hannah, perhaps? He definitely seems to be hiding something, but it seems he's telling the truth on this one.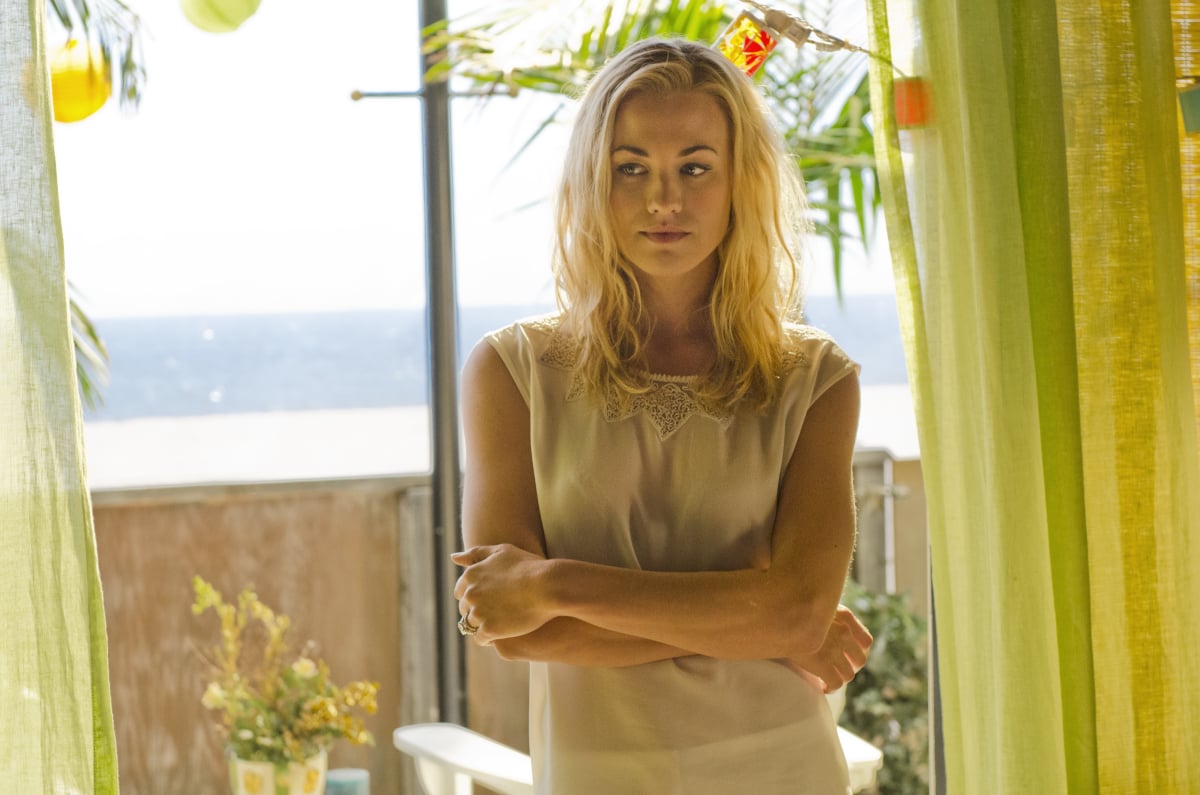 What 'Dexter: New Blood' said about Hannah
Hannah was introduced in Dexter Season 7 as a botanist and poisoner with whom Dexter Morgan had a romantic relationship. They were about to run away to Argentina together in the final season, but the plan fell apart after Dexter's sister, officer Debra Morgan, was shot on the job and left comatose.
Knowing she would never make a full recovery, Dexter pulled the plug on Deb and buried her body at sea. He was racing against a storm and seemed to lose his life as a result. But in a surprise twist, he survived. He was last seen living in the Oregon wilderness as a lumberjack.
Nearly a decade later, Dexter has moved again — this time, to the fictional remote town of Iron Lake, New York. He has a normal life as firearms dealer Jim Lindsay, but chaos begins when Harrison suddenly re-enters the picture.
Harrison explains that he came looking for Dexter after Hannah died of cancer, tracking him from Florida to Oregon to New York after finding a letter indicating Dexter was alive. But after seeing Harrison's thoughts and actions over the last few episodes, fans aren't so sure if they believe him.
RELATED: 'Dexter: New Blood' Episode Reveals New Information About That Twisted Original Ending
'Dexter: New Blood' executive producer Scott Reynolds weighs in on Hannah's fate
Executive producer Scott Reynolds spoke about Hannah's fate in a newly-published interview with TV Fanatic. He confirmed that she died of cancer, explaining she developed the disease after being exposed to various chemicals throughout her life.
"That's the result of who Hannah was, someone who dealt with poisons all her life," he shared. "My grandfather on my dad's side worked in a factory where he was basically poisoned his whole life. You deal with that stuff, and that's going to catch up with you."
It's unclear why the show decided not to bring Hannah back, but she wasn't exactly a fan-favorite character. Many viewers thought she was uninteresting and that it was neglectful for Dexter to leave his son with someone like her. When initially asked whether she would appear in the revival, Yvonne Strahovski said Showtime hadn't asked her. But she had a theory that Harrison had killed his stepmother.
While the theory has since been debunked, Harrison is exhibiting troubling behavior. It remains to be seen if it's a dark passenger, but showrunner Clyde Phillips told TVLine: "There is a darkness in Harrison that will emerge."
Watch the trailer for the next episode
Harrison's bad streak continued in Dexter: New Blood Episode 6, when he snapped during a wrestling match and broke his opponent's arm. Kurt Caldwell cheered him on while everyone else stood in horror. His response only adds to the tension between him and Dexter, who also just figured out Kurt is the other serial killer in Iron Lake.
There are four episodes left until the finale that Phillips promised will "blow up the Internet."
"I think it's the best thing I've ever written," he added to Gold Derby. "I was watching with tears streaming down my face."
RELATED: Did This 'Dexter: New Blood' Actor Just Reveal a Spoiler for the Show's End?