'Dexter: New Blood' EP on Why Dexter Doesn't Talk About Rita
On the latest episode of Dexter: New Blood, viewers watched as Dexter and Harrison Morgan entered therapy to repair their relationship. Dexter looked like he was finally about to open up about the murder of his wife and Harrison's mom Rita Morgan. But then he didn't.
While speaking to TV Fanatic, Dexter: New Blood executive producer Scott Reynolds explained why Dexter failed to open up about Rita. He said it boiled down to how much Dexter needs to protect his identity as Jim Lindsay.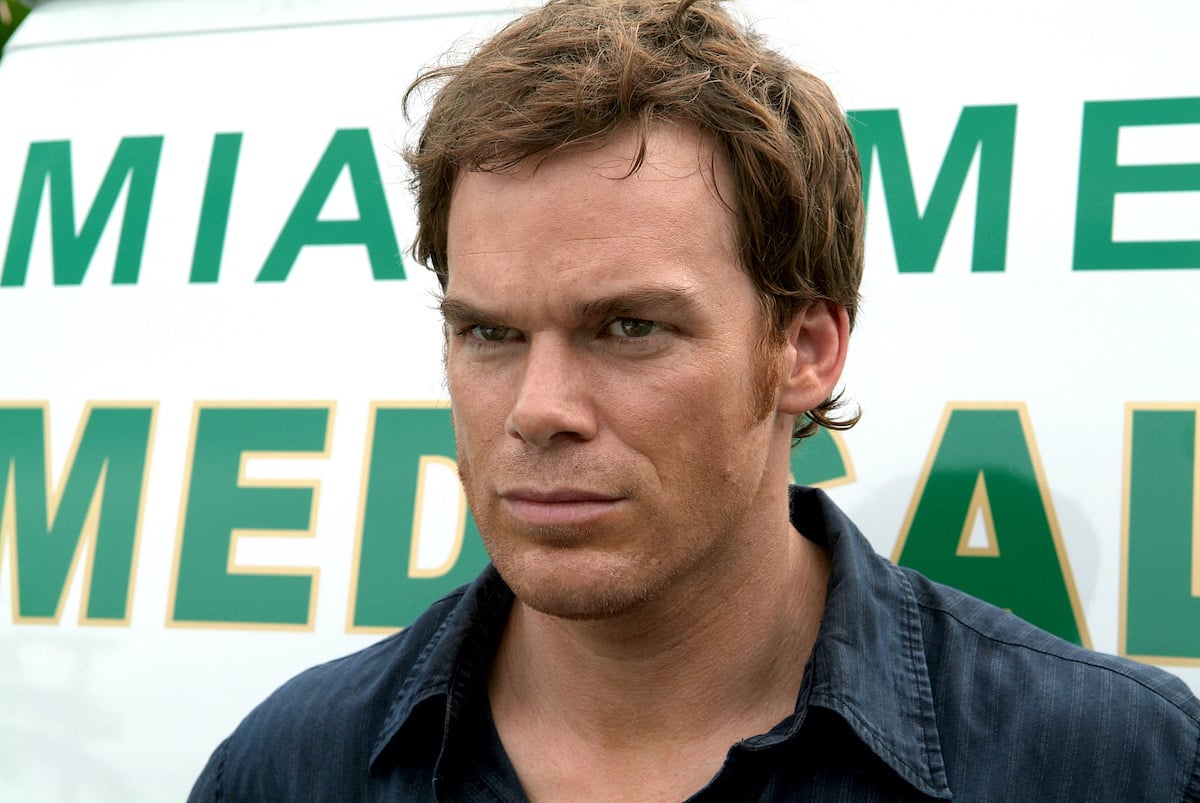 Rita's death was revisited in 'Dexter: New Blood' Episode 6
Rita was brutally murdered by The Trinity Killer in the Dexter Season 4 finale. Dexter had been pursuing Trinity all season, and Trinity killed her in retaliation. Her death was especially tragic because it happened right in front of Harrison, mirroring Dexter's own experience of seeing his mother get killed.
Rita was one of the first of many personal losses that Dexter would experience in his lifetime. He fully broke down a few years later after losing his sister Debra, fleeing Miami to start over after abandoning Harrison.
Eight years later, he has a quiet life in the fictional small town of Iron Lake, New York, as Jim. But chaos begins when Harrison suddenly shows up. This time, Dexter decides to be a father to Harrison, but he struggles to connect with him.
They meet for therapy in the latest episode of Dexter: New Blood, where the therapist asks Dexter about his relationship with Rita. Harrison is visibly disappointed when Dexter writes off their marriage as one that simply "fell apart," knowing they were very much together at the time of her death. But Dexter doesn't go any deeper.
RELATED: 'Dexter: New Blood' Episode 6 Reveals New Information About That Twisted Original Ending
Reynolds reacts to that scene
Reynolds told TV Fanatic that Dexter doesn't talk about Rita because he needs to protect himself.
"He's very protective of that past, and rightly so," he shared. "He doesn't want the world to find out that he's a guy that faked his own death. He experienced that with Angela, and it didn't go well, so his guard was up."
"That was another scene that I really loved, too," he continued, referencing the scene at the police station where Angela confronted Dexter about his identity. "When Dexter was sitting across from Angela, and he's able to share a truth — not the whole truth — but it's a truth, and it's edging him closer to being accepted by her. Then he continues with, 'Maybe we can talk about this over dinner tonight?' like he feels like he's done his part."
"And she's just not ready," he continued. "Originally we'd had a longer sequence of him looking at everybody in the bullpen trying to decide who gave her the information, but we just decided to cut to the chase."
Explaining why Dexter didn't outright ask Angela how she found out about him, Reynolds said, "He was able to read the room." "Maybe in season six, he would have asked that question, but he's a bit more human now," he continued.
In the same episode, Dexter set his sights on Molly Park, believing she'd tipped off Angela. But he was able to rule her out. He hasn't yet realized it was Angel Batista, his former colleague at the Miami Metro Police Department, whom Angela ran into in an earlier episode.
'Dexter: New Blood' Episode 7 finds Dexter in the middle of an investigation
While Dexter works to keep his secret, Angela is leaning on his skills as a blood-spatter expert to find out what happened to Iris. Iris had disappeared under suspicious circumstances when they were teenagers, and Angela just found her body in the latest episode. The trailer for episode 7 shows Kurt Caldwell being booked into jail, but will it stay that way? We'll see when the show returns on Dec. 19.
RELATED: 'Dexter: New Blood' EP Comments on Hannah's Fate After Rumors Harrison Killed Her