'Dexter: New Blood' Episode 5: Now [Spoiler] Knows
Since fleeing Miami and starting over, Dexter Morgan has tried hard to ensure no one discovered his past. Unfortunately, someone did in the latest episode of 'Dexter: New Blood', creating yet another obstacle for him to try and overcome.
Harrison Morgan was the only person who knew Dexter's secret — but not anymore. On the latest episode of Dexter: New Blood, someone else discovered his mysterious past after running into a character from his Miami days. Although we don't get to see their reaction, it is indeed another obstacle for Dexter and makes you wonder whether he'll be able to pull this Iron Lake thing off after all.
[Spoiler alert: This article contains spoilers for Dexter: New Blood Episode 5.]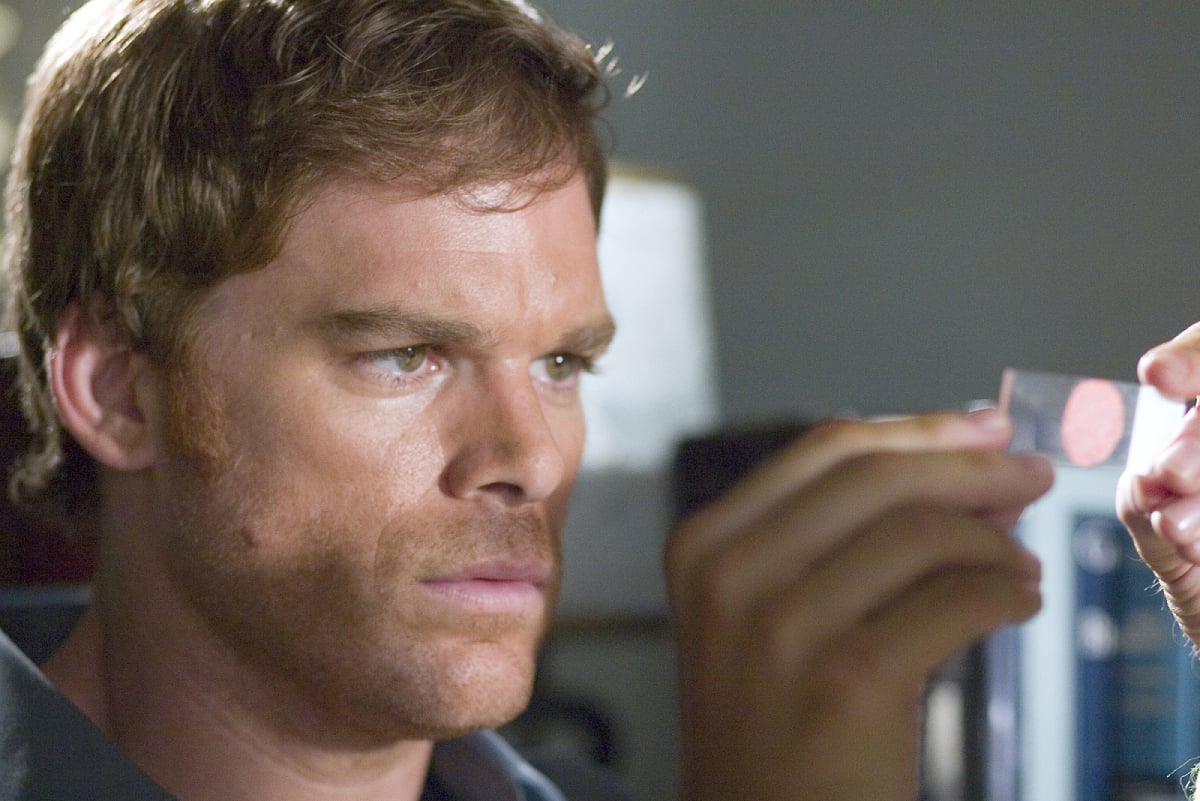 Angela Bishop knows about Dexter
Dexter has tried hard for the last 10 years to escape his past. He's settled into a small town in Upstate New York, where he uses the name Jim Lindsay, works as a sales clerk, and dates Iron Lake police chief Angela Bishop. It's the best life he could have given the circumstances, but it soon begins to spiral when Harrison suddenly arrives.
Struggling to keep it all together, Dexter slips and kills again. His victim is Matt Caldwell, the son of a wealthy businessman who killed five and got away with it. Angela investigates his disappearance — but that's not how she finds out about Dexter. Rather, she's tipped off after talking to Angel Batista at a police conference and ends up finding the obituary for Dexter.
What this means for their relationship in 'Dexter: New Blood'
Obviously, this new revelation will cause a big shift in her relationship with Dexter.
"It definitely will deepen it whether or not the relationship can survive such a secret being revealed to her," Michael C. Hall told Screen Rant when asked about the potential impact of Angela's findings. "And whatever Dexter does, however, he negotiates that new reality will remain to be seen. It's the very thing that he's trying to put behind him and himself from – his past, his former self."
He continued: "This season more generally, I think it's about that bubbling up. He's reminded that you can't really run away from your past and so I think it will result in a more honest relationship. He'll be required to share some things, as you can imagine. He'll probably be selective with what he reveals, or how he reveals it, or how he manages the fact that she knows that he's pretending to be someone else."
The trailer for Dexter: New Blood Episode 6 shows a glimpse of Angela confronting Dexter about his true identity. And you can tell he knows he's screwed. But he's also been able to get himself out of these types of situations before.
Dexter could also make a big discovery himself
It also seems, based on the synopsis, that Dexter will realize that someone else has been killing in Iron Lake. It reads: "Someone has discovered Jim Lindsay's secret identity, leading Dexter to realize that he might not be the only serial killer in town. Meanwhile Harrison (Jack Alcott) spirals out of control during a wrestling match and Angela (Julia Jones) makes a dark discovery of her own."
Fans can watch the show at 9 p.m. ET on Sundays on Showtime.