'Dexter: New Blood' Episode 6 Reveals New Information About That Twisted Original Ending
As Dexter: New Blood gets deeper into its 10-episode order, more details are coming out about Dexter Morgan's actions in the original series finale. Dexter ran for eight seasons on Showtime and famously ended with him faking his death. But as Dexter: New Blood Episode 6 revealed, that wasn't his initial plan.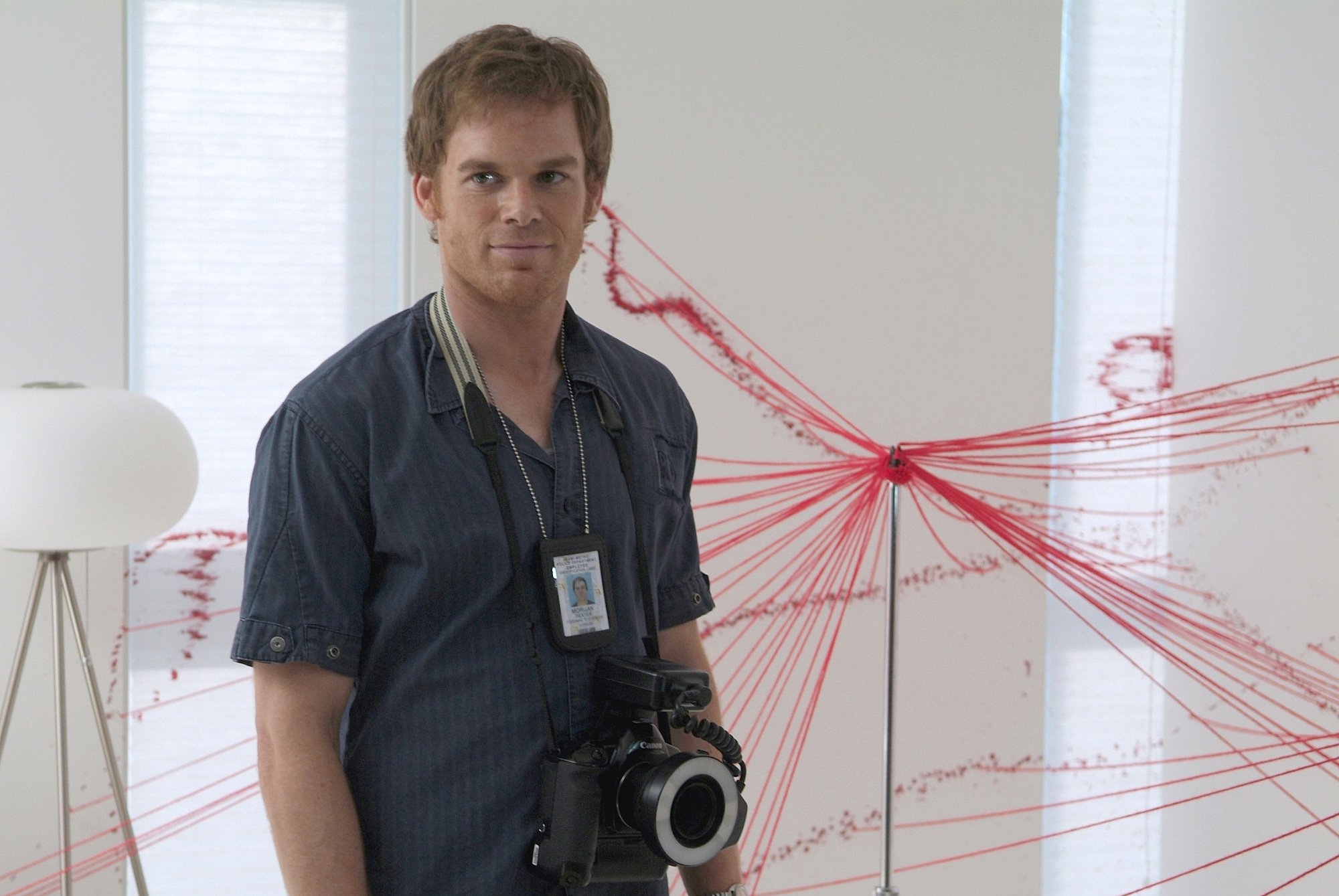 What happened to Dexter in the 'Dexter' series finale
After eight seasons of killing, Dexter was ready for a new life. His hope was to move to Argentina with his girlfriend Hannah McKay and son Harrison Morgan. But the plan fell apart after his sister Debra Morgan was shot by a serial killer and left comatose.
Dexter decided to pull the plug on her and bury her body at sea, just as a hurricane was barreling toward Miami. He drove out into the ocean, dumped her body, and then exiled himself to the Oregon wilderness. The final scene of Dexter showed him living a solitary life as a lumberjack.
RELATED: 'Dexter': The Alternate Ending Makes So Much More Sense to Viewers
'Dexter: New Blood' Episode 6 revisited Dexter faking his death
Eight years later, Dexter is now living in the fictional small town of Iron Lake, New York. He lives a quiet life as firearms dealer Jim Lindsay, but eventually, his girlfriend, police chief Angela Bishop, learns about his secret identity.
Confronted, Dexter explains in Dexter: New Blood Episode 6 that he was trying to escape death following several personal losses and too many years as a blood-spatter expert. He says he was actually trying to kill himself when he drove his boat out to sea eight years ago but survived. He decided from there to give himself a second chance in life and took up the identity of Jim Lindsay.
RELATED: 'Dexter' Kill Count Revealed by Showtime
Dexter was able to go eight years without killing, but he slipped after nearly being shot by local bad boy Matt Caldwell. He didn't realize at the time that Matt is the son of Kurt Caldwell, a powerful businessman who will stop at nothing to find out what happened to Matt.
The search for Matt comes amid the disappearances of several missing women, who have secretly been killed by Kurt. While his motives remain unclear, the belief among many viewers is that he might be recreating a tragic event in his life.
Things are only going to get more intense from here
As police continue to investigate the case of Iron Lake's missing women, Angela has made another grim discovery. She was searching the town's caves when she came across the body of her best friend Iris, who'd been missing for decades. Now, she'll have to rely on Dexter's skills as a blood-spatter expert to get a lead. But that's only if he doesn't try to solve the problem himself, like always.