'Dexter: New Blood' Episode 8 Trailer Sees Angela Connect With Surviving Dexter Victim
Dexter Morgan has been living quietly in Upstate New York under the name Jim Lindsay after faking his death and going into hiding eight years ago. But a series of events causes his mysterious past to come to light.
While he was initially able to manipulate the situation, the trailer for Dexter: New Blood Episode 8 shows Angela Bishop struggling to shake her suspicions and looking at him more closely. She even connects with one of Dexter's almost victims from an earlier episode. See the clip, here, because this clearly won't be one to miss.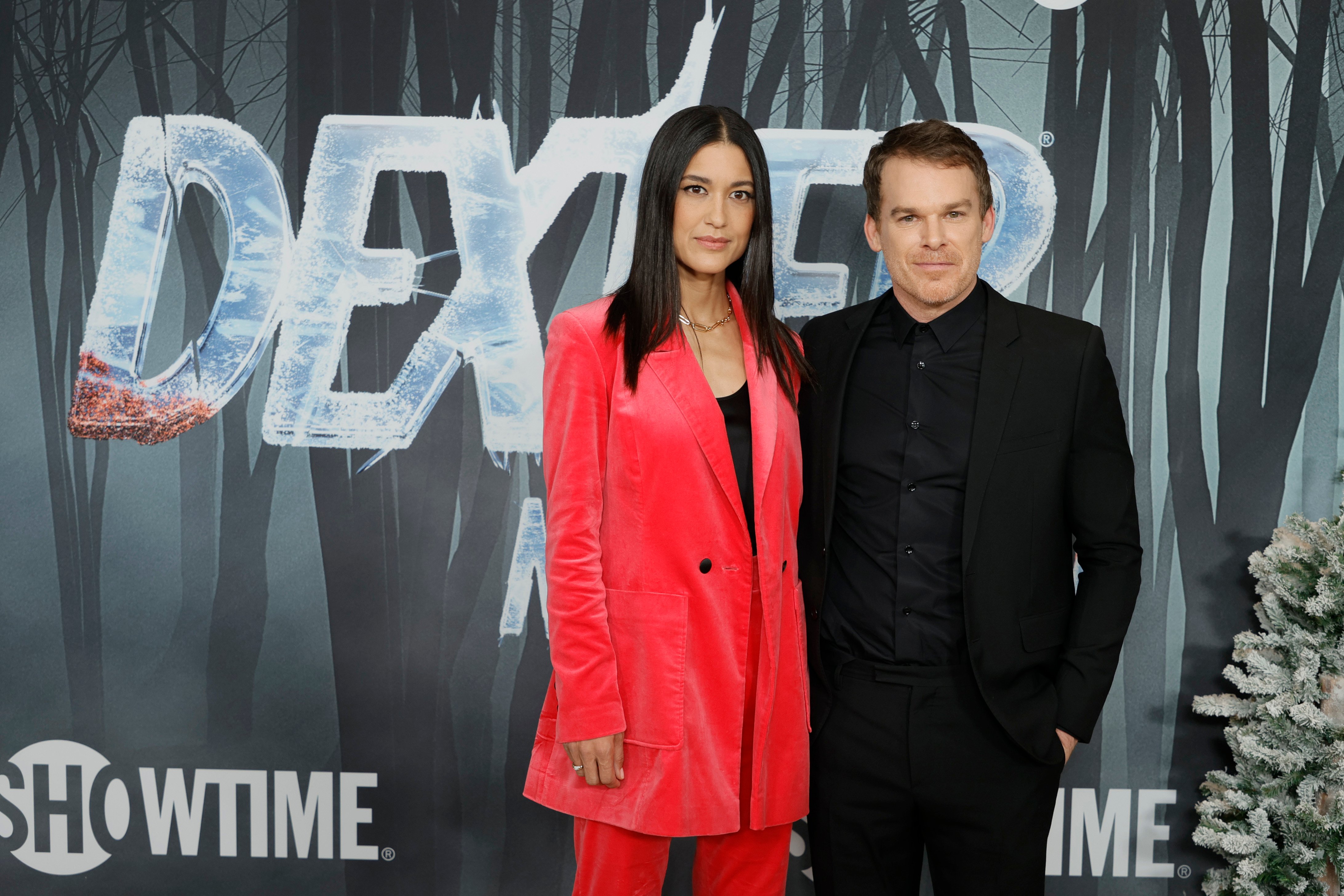 Dexter's life is unraveling in 'Dexter: New Blood'
When Dexter: New Blood started, Dexter had gone almost a decade without killing. His streak eventually ended when he killed local bad boy Matt Caldwell, not realizing at the time that he was the son of Kurt Caldwell.
Kurt, according to his character description, is the owner of "several trucks and the local truck stop." "Powerful, generous, loved by everyone — he's a true man of the people," the statement continues. "If he's got your back, consider yourself blessed. But should you cross Kurt, or hurt anyone that he cares for, God help you."
But Kurt is a lot like Dexter in that he's also a serial killer, except he targets transients and runaways. Angela was investigating the case when she ran into Dexter's former colleague Angel Batista, who inadvertently tipped her off about Dexter.
In conversation at a police conference, he mentioned the similarities to the Trinity Killer investigation, which stalled until Debra Morgan got a break in the case. Angel shared that Debra later died, along with her brother, who left behind a son named Harrison.
Angela still had the Morgans on her mind when she returned home and learned an intoxicated Harrison had confessed Jim Lindsay was a fake name, making her increasingly suspicious of her boyfriend.
RELATED: 'Dexter: New Blood': Kurt Caldwell's Code Explained by Executive Producer
Angela put two and two together to discover the truth
Eventually, Angela made the connection that Dexter Morgan is Jim Lindsay. Dexter's explanation is that he was simply trying to escape all the death he'd witnessed in his life, which works for a moment. But his increasingly suspicious behavior toward Kurt leads Angela to look more into him.
In the trailer for Dexter: New Blood Episode 8, Angela tracks down Miles, the drug dealer that Dexter almost killed for selling bad drugs to Harrison. Miles reveals that when Dexter was attacking him, he poked him in the neck with a needle — and he still has the scar to prove it.
Viewers know Dexter was going to murder Miles after Harrison nearly died of an overdose. But he had to change his plan when he was almost caught by Officer Logan. He blamed the attack on fatherly rage and was ultimately cleared of any wrongdoing. But it looks like his actions are about to come back to bite him.
'Dexter: New Blood' Episode 8 also shows Dexter fighting for his life
But before Angela can question him, she has to find him. Dexter, unbeknownst to her, has been kidnapped by one of Kurt's guys and taken to an undisclosed location. The trailer shows a wounded Dexter running through the woods trying to escape him, while Kurt gets closer to Harrison.
Fans can check out Dexter: New Blood on Showtime at 9 p.m. ET on Sundays.
RELATED: 'Dexter: New Blood': Will Angel Make Another Cameo? The Actor Addresses the Possibility