'Dexter: New Blood': In Which Episode Will Harrison Morgan Arrive?
This year, Showtime will premiere the 'Dexter' revival, 'Dexter: New Blood.' The show will pick up in the years after Dexter Morgan abandoned his family to start anew. But we know he'll be found by his son, Harrison Morgan, at some point. When will Harrison show up exactly?
One of the most exciting things about the Dexter revival is getting to see what happens when he reunites with Harrison Morgan, the son he gave up in the Dexter series finale. Somehow, Harrison was able to track his father to Iron Lake, New York, where he's been living under a new name. But when will Harrison show up in Dexter: New Blood? Here's what we know.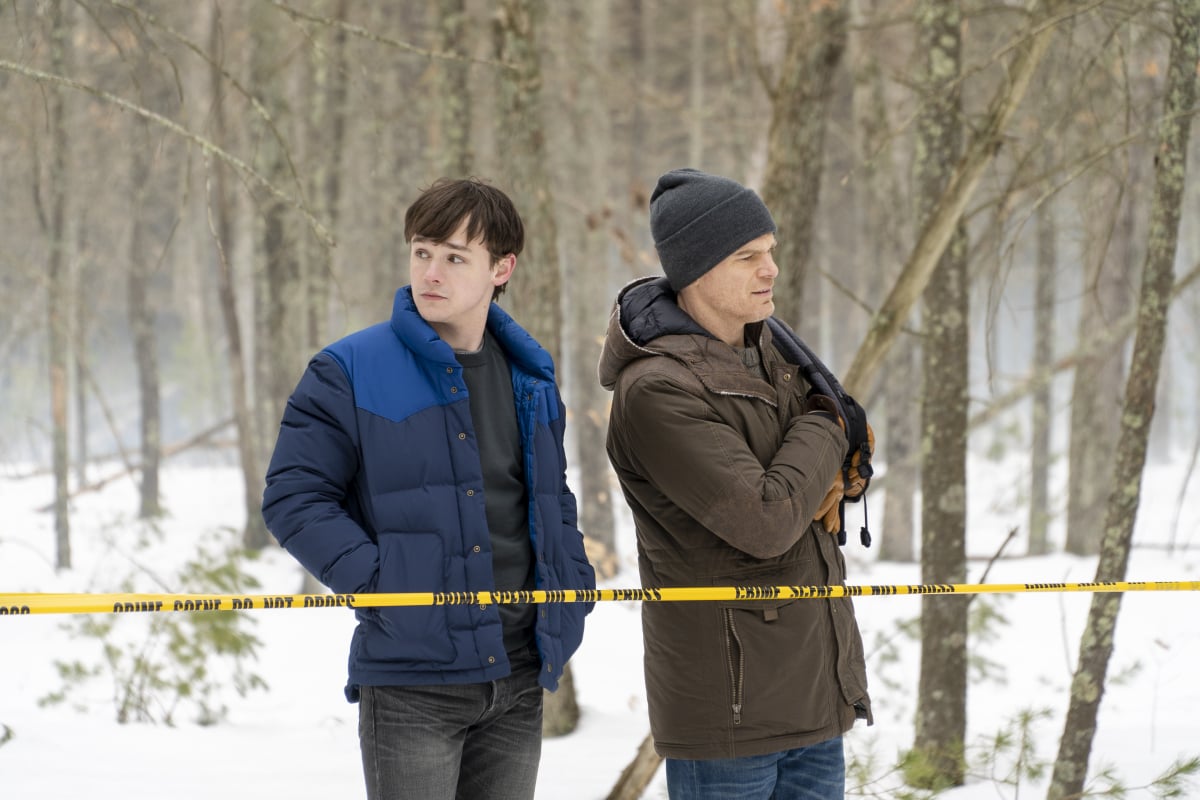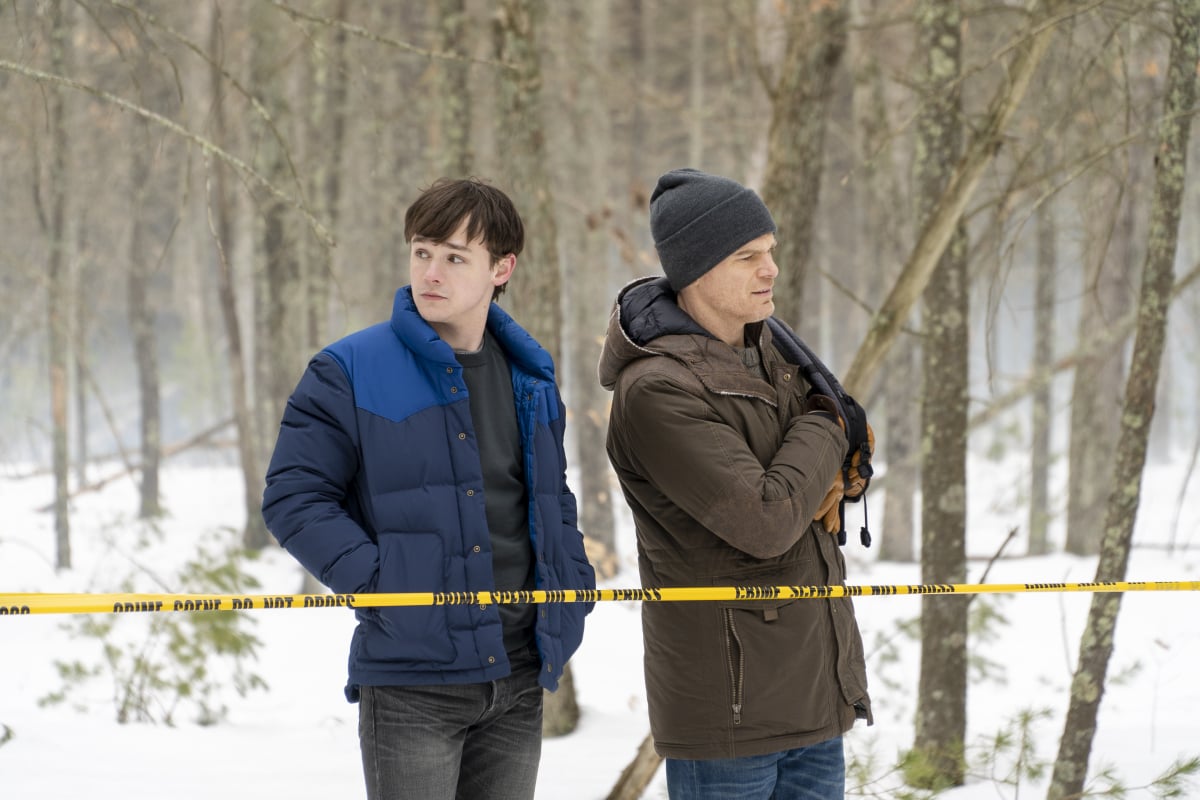 The 'Dexter' revival begins almost a decade after the events in the finale
The revival, titled Dexter: New Blood, begins nearly a decade after Dexter abandoned his family to go into hiding. He'd fled Florida for the Oregon wilderness before settling in Iron Lake, a remote area with fewer than 3,000 people, showrunner Clyde Phillips told Drama Quarterly. He uses the alias Jim Lindsay and works at a local store named Fred's Fish and Game.
"When we meet him [in the revival], he is living a very calm and abstinent monastic life in upstate New York in a fictional town called Iron Lake," Phillips explained.
"He works at the fish and game store, surrounded by weapons of minor destruction and by the trophies of what other people have killed — deer heads and stuffed trout on the wall," he added. "We also learn he's got a new girlfriend who is the chief of police. He can use that accessibility to the police station to his advantage, because even though he's had a monastic, abstinent life, this is Dexter and Dexter is going to kill people."
When will Harrison show up in 'Dexter: New Blood'?
Harrison allegedly shows up just as a certain tragedy hits Iron Lake between episodes 1 and 2.
"When a simple missing person case turns into a crime scene, Dexter's cabin becomes home base for the search and rescue," reads the alleged description for episode 2, according to the fan site Dexter Daily. "Terrible timing for Dexter, who is trying to reunite with his long-lost son, Harrison. As Angela [Dexter's girlfriend] and Harrison become acquainted, Dexter struggles to keep his old and new worlds separate."
In the official trailer for the Dexter revival, Dexter returns home to find his son in his living room.
"It's been a long time and I haven't seen him and I've been looking for him," Jack Alcott, who plays Harrison, told Entertainment Weekly when discussing the revival. "What I can say is that Harrison has had a really rough time for the past eight years. Like, it's not been great." 
"He learns that his dad is not dead and goes to find him," he continued. "That's what you see for the first two-thirds of the season, sort of intermittent sprinklings of me, this mystery stalker. It's me following him, trying to confirm his identity. I'm finally able to see him and confront him. It's just a heartbreaking scene and a really fun one to film."
Watch the 'Dexter' revival this fall
The Dexter revival will air on Showtime at 9 p.m. ET on Sunday, Nov. 7. It's unclear whether there will be another season. But when asked whether these next 10 episodes would definitely be the last, Michael C. Hall (who plays Dexter Morgan) couldn't say for sure.
"I'm reluctant to say 'definitely', you know? Let's see. What's plain now is that there's 10 new episodes," he told NME.