'Dexter: New Blood' Executive Producer Scott Reynolds Revives His Companion Podcast
Scott Reynolds was a writer and producer on the original Dexter series that premiered in 2006. Reynolds also created a companion podcast for the series called Dexter Wrap-Up. Reynolds and his special guests would discuss each new episode and share behind-the-scenes details from the series. In November, Showtime will air the revival of the series, Dexter: New Blood. Reynold's podcast is getting a revival as well.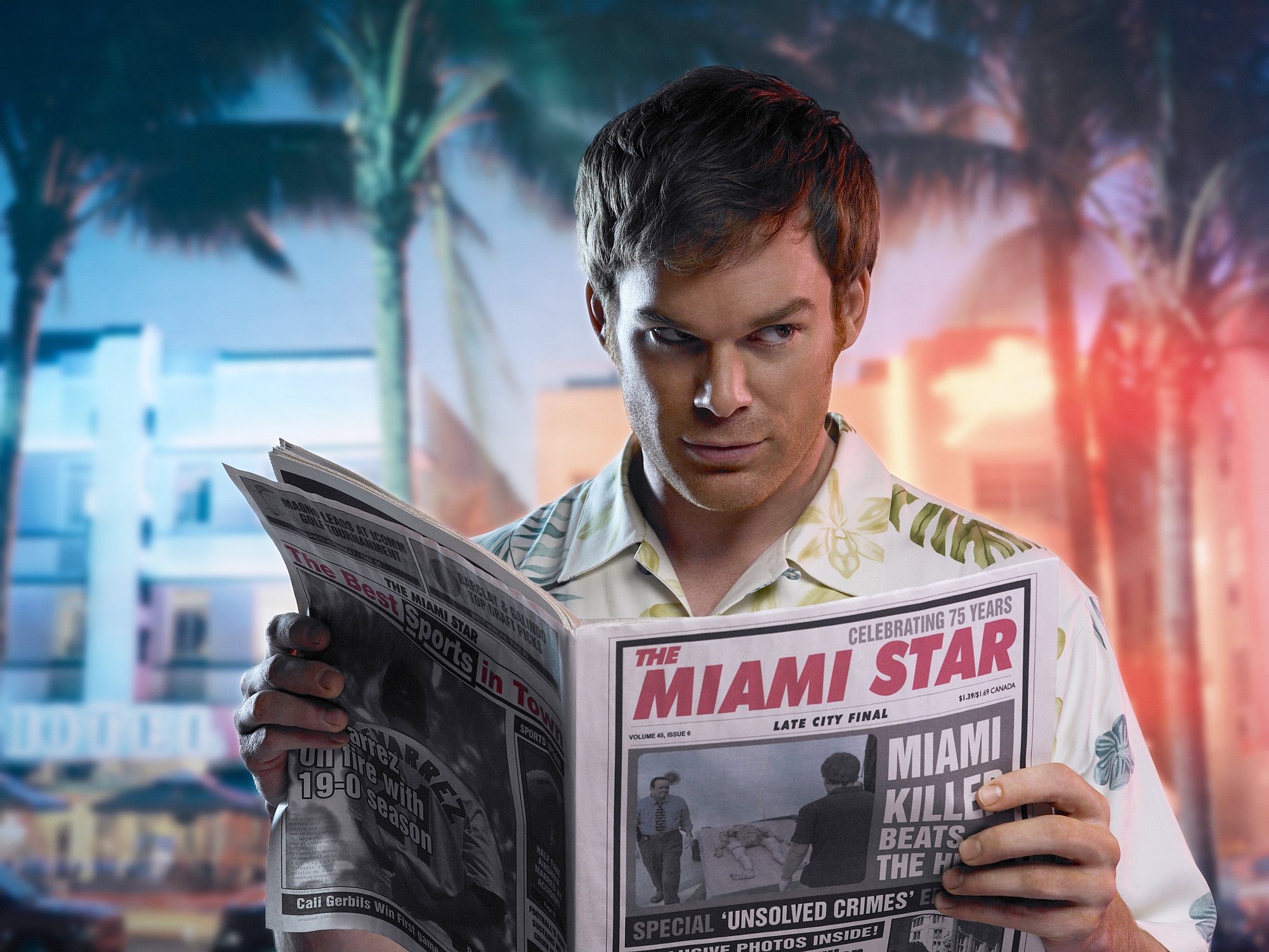 What is 'Dexter: New Blood' about?
The Dexter revival takes place ten years after the events of the series finale. Having faked his own death, Dexter Morgan is living in the small town of Iron Lake, New York. He has refrained from killing anyone for around a decade. Dexter is also dating police officer Angela Bishop.
The trailer for Dexter: New Blood shows that things can't stay quiet for Dexter forever. A new killer is preying upon the people of Iron Lake. Dexter's son Harrison returns to find his father and his sister Deb haunts him as his new Dark Passenger.
Reynold's returns with the podcast 'Dexter: New Blood Wrap-Up'
Reynolds returns as an executive producer on Dexter: New Blood and his companion podcast is getting a revival as well. Dexter: New Blood Wrap-Up will begin with six special episodes reflecting on the original series.
The first of these episodes drops today, on the 15 year anniversary of the premiere of Dexter. Reynolds and guest-host Stacy Wilson Hunt are joined by Michael C. Hall (Dexter Morgan), Dexter showrunner Clyde Phillips, and Showtime President of Entertainment Gary Levine. The group discusses the cultural impact of the serial killer series that started so long ago.
After these first six episodes, the podcast will release a new episode each week discussing each new episode of Dexter: New Blood. Episodes of Dexter: New Blood Wrap-Up will drop every Tuesday.
The fifteen year anniversary of 'Dexter'
Fifteen years ago, the world was introduced to Dexter. According to Dexter: New Blood Wrap-Up Showtime had been trying for some time to come up with a concept for a show with a serial killer main character. However, this proved a tall task. Then Showtime came across the novel Darkly Dreaming Dexter by Jeff Lindsay.
Finally, Showtime had a serial killer main character who wouldn't completely turn off its viewers. Dexter might be a monster, but at least he has a moral code The series let fans into the mind of Dexter and they found that Dexter is more than tolerable. He's relatable and surprisingly easy to like.
That the show had such widespread popularity was surprising for Hall. "I thought the show would maybe attract a sort of niche audience. That is was as broadly popular or appealing as it was was a bit of a surprise," Hall told Entertainment Weekly. Even after fifteen years, Dexter is still America's favorite serial killer.