'Dexter: New Blood' Fans Suspect 1 Character Knows About Dexter Morgan's Serial Killing Background
Dexter: New Blood ramps up the stakes in episode 4, "H is for Hero." While Dexter Morgan (Michael C. Hall) is dealing with Harrison's (Jack Alcott) trouble at school, he's ignoring a key player who could prove to be a big problem for the serial killer. Find out which character some Dexter: New Blood fans think might become Dexter's biggest problem this season. 
[SPOILER ALERT: Spoilers ahead for Dexter: New Blood Episode 4, "H is for Hero."]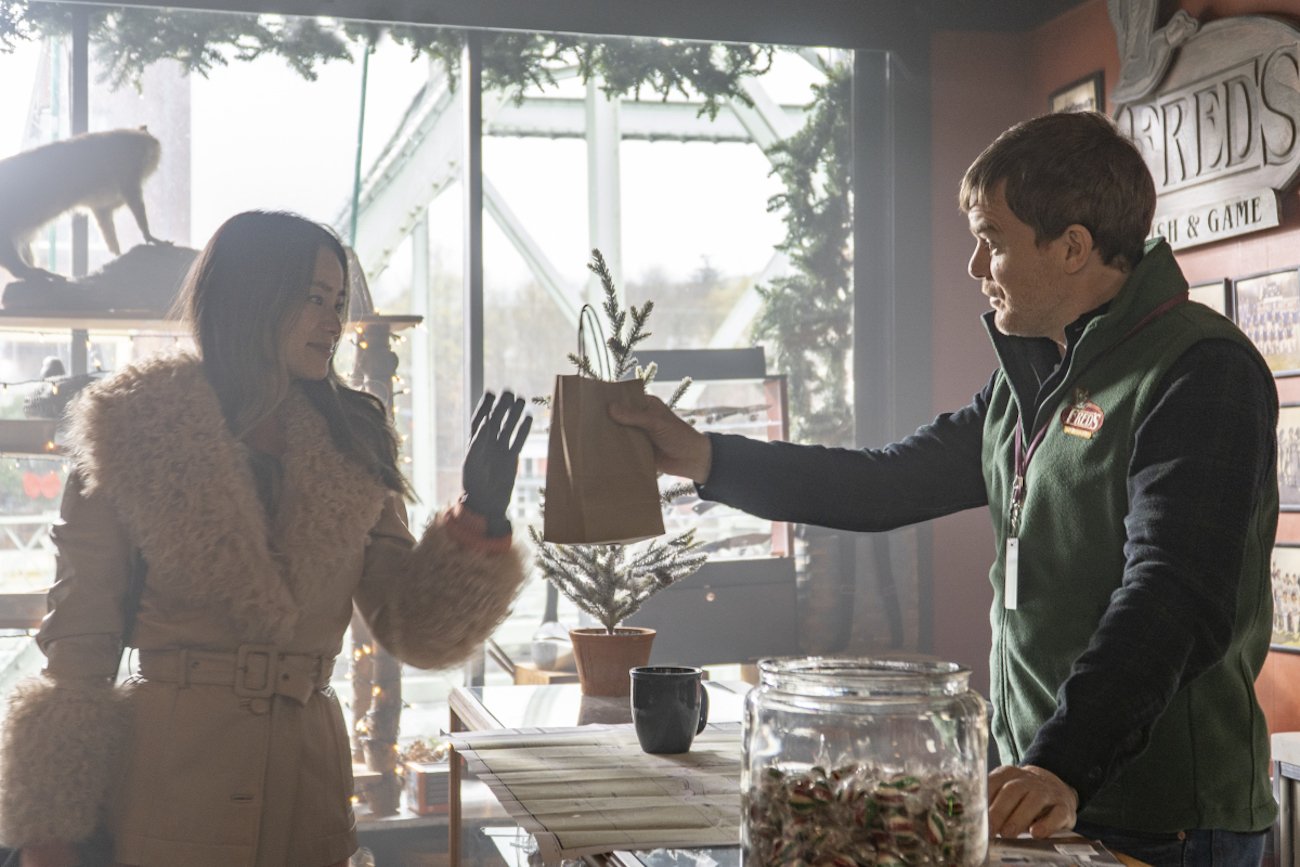 'Dexter: New Blood' introduces true-crime podcaster Molly
Molly is played by Jamie Chung, who many might recognize from HBO's Lovecraft Country. In an interview with HollywoodLife, Chung describes her character as a "confident, accomplished, and self-made journalist." 
Molly is first introduced when Matt Caldwell (Steve M. Robertson) goes missing. When the town of Iron Lake rallies to search for him, Molly shows up to help. 
"She found a lot of success as a true-crime podcaster, and as I've mentioned before, is new to the world of Dexter and you can imagine how that shakes things up in his quiet world," Chung continues in her interview. "She is sassy, unapologetic, and a damn good armchair detective." 
Fans think Molly knows who Dexter Morgan is in 'Dexter: New Blood' 
After Dexter: New Blood Episode 4 aired, fans took to Reddit to dissect Molly's involvement in Matt Caldwell's case and later, the cases of the many missing girls from Iron Lake. "A lot happened this week but the absolute #1 for me is that there is no question now that Molly knows who Dexter is," writes one fan. "The picture of Rita solidifies that she knows about Dexter and she literally has been next to him more than once."
In "H is for Hero," Harrison discovers an episode of Molly's podcast about the Trinity Killer (John Lithgow). After seeing a photo of his mother attached to the episode, Harrison starts to piece together details about Rita's (Julie Benz) murder, of which he knows very little. 
"There's no way [Molly] could have researched Rita's death and not seen photos of Dexter," comments one Reddit user. As another points out: "[Molly] probably at least knows Dexter's true identity. The picture is Rita's face from hers and Dexter's wedding. She would have had to literally crop Dexter out of it. Not sure there's enough to support the theory that she knows Dexter is a serial killer though."
Some fans don't think Molly is aware of the connection between Jim Lindsay and Dexter Morgan. But others fear her successful podcast and dozens of connections could threaten Dexter in future episodes of Dexter: New Blood. 
'Dexter: New Blood's big bad could also become a problem for Dexter Morgan
Throughout the first three episodes of Dexter: New Blood, the season's "big bad" is teased as the person responsible for the kidnapping and deaths of Iron Lake's missing girls. In episode 4, we learn the previously masked man is Kurt Caldwell (Clancy Brown) as he drives a green-haired young woman to the secluded mountain home equipped with a mock-motel prison. 
Some fans on Reddit think Kurt's killings are tied to billionaire oil tycoon Edward Olsen (Fredric Lehne). "My hunch: Kurt is working for the billionaire and he told him to say Matt is alive to keep the heat off his killing shack," one Reddit user theorizes. "Kurt is the disposal man."
RELATED: 'Dexter: New Blood' Episode 1: Even More Easter Eggs in 'Cold Snap'
Other Reddit users disagree. "I don't think so," they write. "Kurt is the right size to be the man with the gun and I very wealthy himself. He owns trucks and is wealthy himself (not billions) that can totally be his killing shack."
Tune in to Dexter: New Blood Sunday nights at 9 PM ET to find out more about these fan theories.