'Dexter: New Blood' Fans Think Harrison Knows More Than He's Letting on in Episode 2
'Dexter: New Blood' fans have an interesting theory about Harrison Morgan and his potential of having a dark passenger like Dexter.
Dexter: New Blood Episode 2 is aptly called "Storm of F***." Several fans have started speculating about Harrison Morgan (Jack Alcott), thanks to his behavior in the Nov. 14 episode of the Showtime series. Could Harrison be harboring a dark passenger like his dearly demented dad Dexter (Michael C. Hall)? 
[SPOILER ALERT: Spoilers ahead for Dexter: New Blood Episode 2, "Storm of F***"]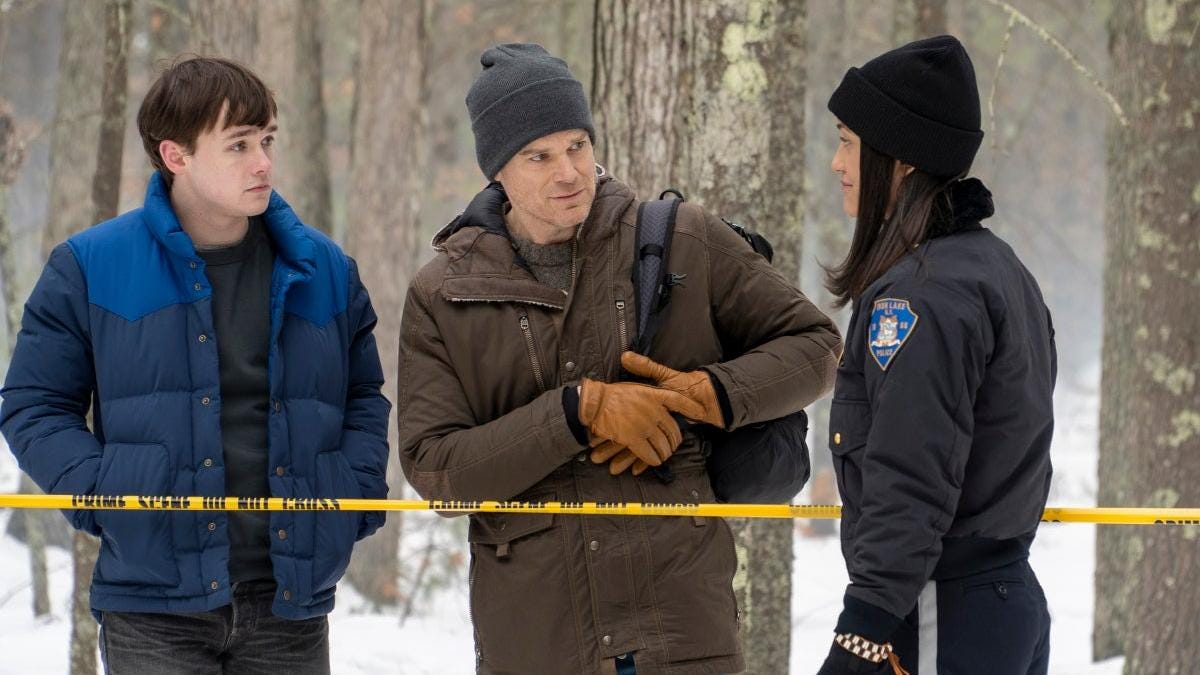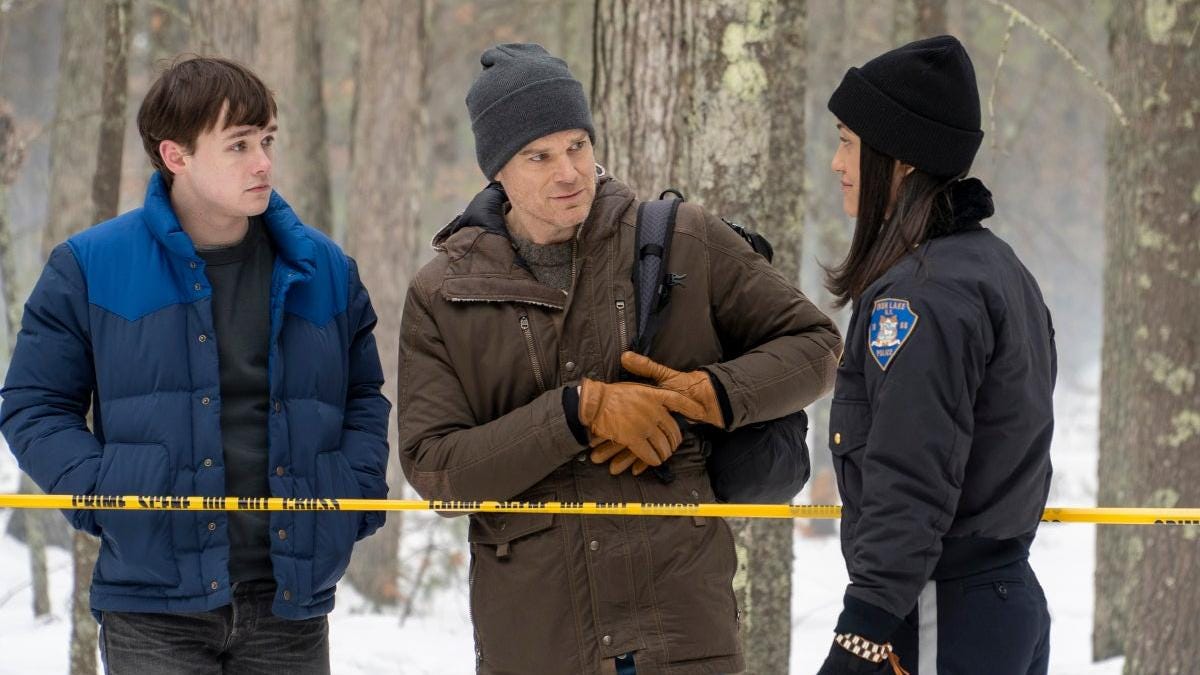 'Dexter: New Blood' Episode 2 recap 
The Dexter: New Blood premiere proved Dexter Morgan is alive and well. He may be living under the moniker Jim Lindsay now, but his dark passenger lies dormant until Matt Caldwell (Steve M. Robertson) steps into his life. 
In episode 1 "Cold Snap," the less-than-savory background of Iron Lake's pretentious prodigal son seems to fall into Dexter's lap. After Matt kills a white buck on Seneca land, Dexter knocks him out cold, quickly sets up a kill room, and murders Matt according to Harry's Code. 
"Storm of F***" shows Dexter cleaning up the mess after his first kill in over 10 years. In episode 2, local authorities, including Dexter's girlfriend Angela Bishop (Julia Jones), set up base at Dexter's house. The search for Matt Caldwell has begun, and so has Dexter's damage control. We also learn more about Harrison's life with Hannah McKay (Yvonne Strahovski) in episode 2.
'Dexter: New Blood' fan theory says Harrison saw Dexter kill 
Since the premiere of Dexter: New Blood, fans have theorized the many ways the story could go in season 9. One fan thinks Harrison saw Dexter give in to his dark passenger in episode 1. 
"He was probably watching when Dexter knocked Matt unconscious, moved him to the table, saw the murder, then made a break for the bus stop," says a fan on Reddit. "I came to believe this after [episode 2]. What are the odds that he would notice a white [deer] carcass in the middle of a snow covered area at 100ft+ away … [and] ask why it's there unless he already knew what he was looking for?"
"That's a solid theory since we know he was spying on Dexter in the woods the day before," another Reddit user commented. 
"Something is up with Harrison," writes another user. "Is he a vengeful imposter or a sociopathic killer son? Did Hannah actually die from cancer? I feel something much more nefarious is going on with Harrison Morgan."
Harrison reveals more details about Hannah McKay and Argentina in 'Storm of F***' 
When Dexter concluded, Harrison was left in Hannah McKay's care. In episode 2 of Dexter: New Blood, Hannah's fate is revealed. 
As Harrison explains, Hannah died three years before Harrison found Dexter living in Iron Lake. She had pancreatic cancer.
Feeling abandoned by his father, Dexter explains his fear of corrupting Harrison because of the "demons" he harbors. He and Harrison still have a lot to talk about, it seems. But Dexter's mind is laser-focused on covering up Matt's murder in "Storm of F***." 
Later in the episode, we hear even more about Harrison's life between Dexter and Dexter: New Blood. While hanging out with Angela's daughter Audrey (Johnny Sequoyah), Harrison reveals he had a problem with drugs in the past. "I'm clean now," he explains to his peers.
Hopefully, he elaborates more on this in future episodes. But based on what fans do know about Harrison, many feel he's harboring a secret like his father. 
Fans will have to tune in to find out how Harrison Morgan's story plays out. Watch Dexter: New Blood on Showtime Sundays at 9 PM ET.