'Dexter: New Blood' Finale — Harrison Actor Jack Alcott Rehearsed Climactic Scene With a Baseball Bat
The Dexter: New Blood finale divided fans all over again. One thing most can agree on is that the final scene between Dexter (Michael C. Hall) and Harrison (Jack Alcott) was powerful. It was a fraught season between Harrison and his estranged father all along, but the creators of Dexter: New Blood knew they had to prepare for the final confrontation.
[Warning: This article contains spoilers for the Dexter: New Blood finale.]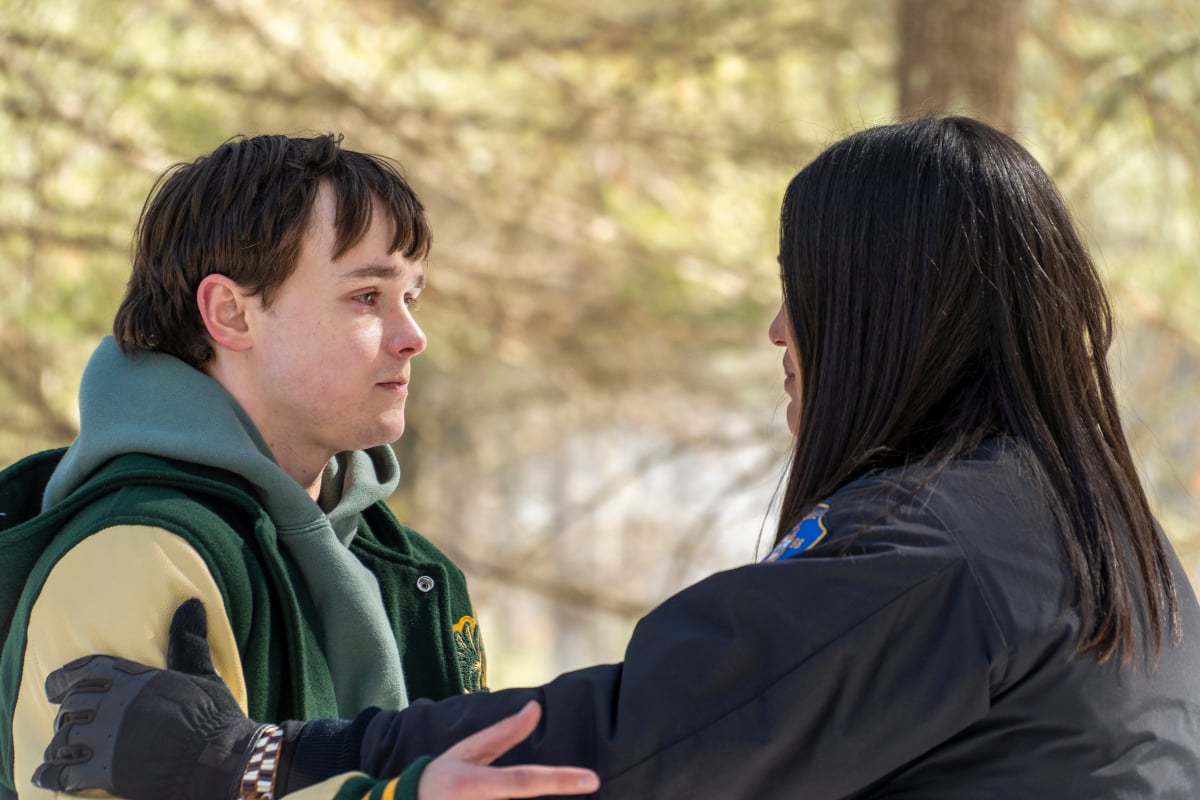 Showrunner Clyde Phillips appeared on the Dexter: New Blood Wrap Up Podcast on Jan. 10, the day after the Dexter: New Blood finale aired. Phillips described the preparations for Harrison's final confrontation with Dexter, and there was a baseball bat involved .
The 'Dexter: New Blood' finale was a sensitive subject
One of the reasons Hall and Phillips waited eight years to bring Dexter back was so that his son Harrison would be old enough for a significant story. Phillips still recognized he was asking a lot of Alcott in the Dexter: New Blood finale. 
RELATED: 'Dexter: New Blood' Revival Faced 1 Problem Bigger Than COVID-19 Protocols
"People don't know that this is a very difficult scene and Jack is a young actor," Phillips said on the Dexter: New Blood Wrap Up Podcast. "We were chasing snow everywhere we went because we shot completely out of order, but we had a little behind the scenes conversation about you know what? This is going to be a really hard scene for Jack. Let's do an interior scene in the middle of a snowstorm in the therapist's office so that we can get Jack's chops going, and his relationship with Michael C. Hall going."
Harrison took a stand in the 'Dexter: New Blood' finale
In the penultimate episode, Dexter started teaching Harrison about his code. He invited Harrison to join him in killing Kurt Caldwell (Clancy Brown). Dexter planned to take Harrison to Los Angeles where they could be a father/son team. But, when Angela caught him and Dexter killed Deputy Logan (Alano Miller), Harrison said no.
"Then one weekend we all went into the offices in Massachusetts, cleared out the bullpen where all the assistants were," Phillips said. "Because of COVID, you couldn't be close to each other. For some reason I had a baseball bat in my office. We gave that to Jack. Marcos came in, Marcos Siega."
Alcott rehearsed the scene where Harrison holds a rifle on Dexter, and eventually uses it, with the baseball bat.
RELATED: 'Dexter' Cast Member Michael C. Hall Rejected 1 Revival Idea Before 'Dexter: New Blood'
"We gave that to Jack to use as a rifle and they rehearsed and rehearsed the scene in the bullpen," Phillips said. "We talked about it. Michael had some ideas. We changed some things up. I rewrote some things. Even on the day of the shoot, Michael would have a question, Jack would have a question and I'd change things for them."
Michael C. Hall was satisfied by the last scene
Hall had expressed dissatisfaction with the 2013 series finale which saw Dexter become a lumberjack. He made his satisfaction known after filming the Dexter: New Blood finale.
"I'll never forget at the end of one take in which both of them were active, Michael yelled out across the snowy meadow, 'Thanks for the good words, Clyde,'" Phillips said. "What better compliment is that in front of a whole crew and in front of the cast."
RELATED: 'Dexter: New Blood' Exes Michael C. Hall and Jennifer Carpenter 'Have a Great Time on Set', Says Showrunner