'Dexter: New Blood' Finale Reactions: Here's What Fans Thought of the Ending
Clyde Phillips delivered on his promise that the Dexter: New Blood finale would "blow up the Internet," serving up an episode that sparked a fervent discussion.
The series, which Phillips created, picked up on Dexter Morgan's life almost a decade after he faked his death and exiled himself to the wilderness. He created a new life in upstate New York as sales clerk Jim Lindsay. But a series of events caused his world to implode.
The finale of Dexter: New Blood aired on Jan. 9 to mixed reactions from viewers. Some enjoyed the episode, considering it a fitting end for TV's most famous serial killer. Others were harsher in their opinions, arguing the finale was worse than the original Dexter finale. Find out what happened and some of the reactions.
[Warning: This article contains spoilers for the Dexter: New Blood finale.]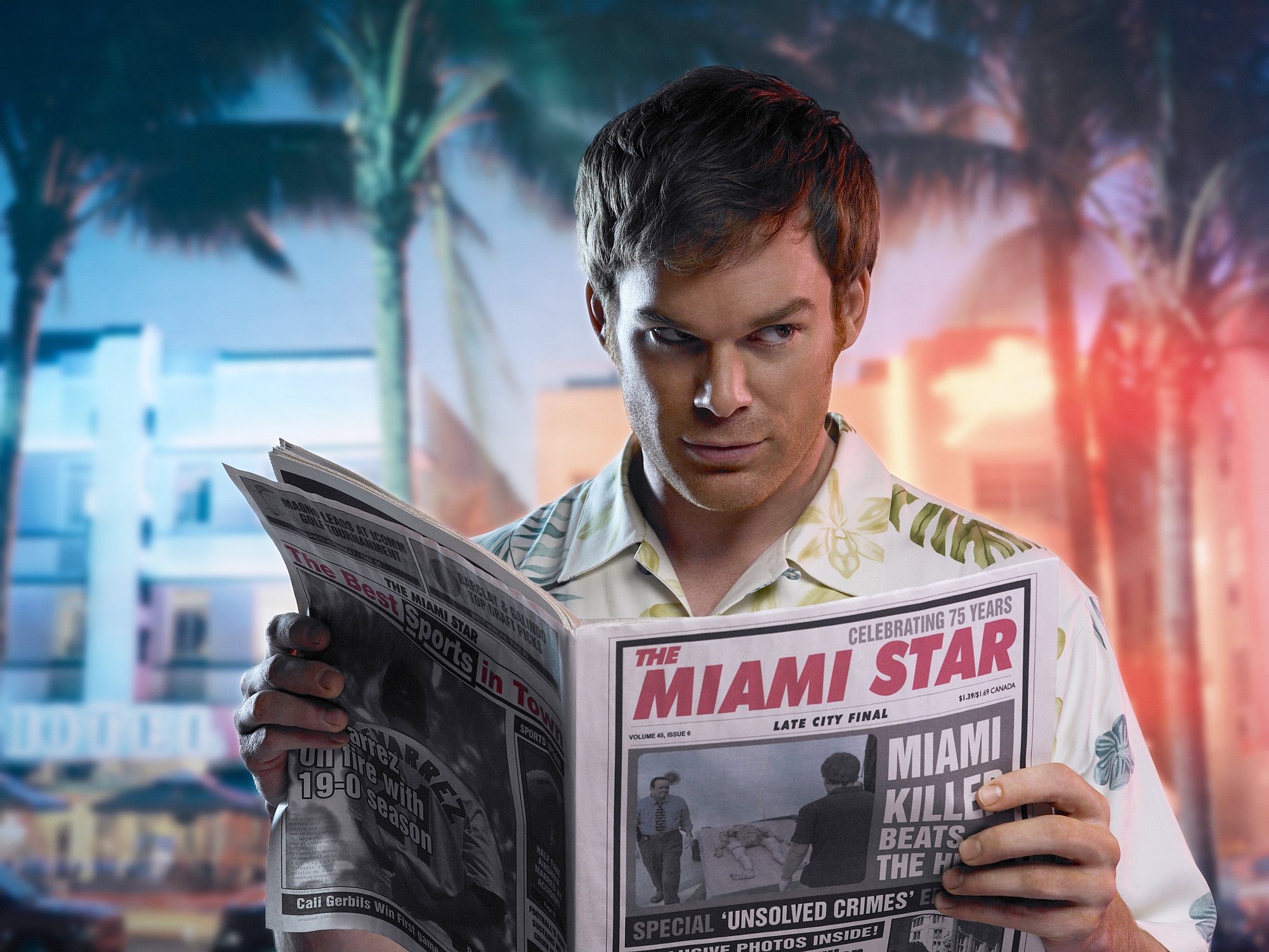 What happened in the finale of 'Dexter: New Blood'
Dexter had gone almost a decade without killing after leaving Miami behind. But his "dark passenger" returned in the Dexter: New Blood premiere when he murdered Matt Caldwell, the local loudmouth who had killed five in a deadly boating accident. The subsequent investigation unearthed new information about Dexter and led Angela Bishop to believe that he might have been the real Bay Harbour Butcher.
In the end, Dexter was arrested for Matt's murder and was potentially looking at more charges in Miami. Knowing he would be sent back to Florida where he would face the death penalty, Dexter killed Officer Logan and broke out of his cell.
His plan was to flee Iron Lake with Harrison. But after Harrison learned about what happened to Officer Logan, he shot and killed Dexter. When viewers last saw Harrison, he was on his way out of town, aided by Angela.
The reactions to the 'Dexter: New Blood' finale were mixed
The reactions to the finale were mixed. But the majority of them seemed dissatisfied.
First, there's the issue of the pacing. The series started with a slow burn that built to some great episodes, but the ending felt fast-paced for many viewers. Watching Angela bump into Angel Batista randomly, then realizing he was the butcher, just didn't feel realistic. Many people had tried and failed to nail Dexter over the years; how was this small-town cop able to connect the dots and arrest him?
Some viewers also wondered why the show came back just to kill Dexter off.
"Wow. Truly in shock. So many better ways to have ended this amazing show," one fan wrote on Reddit.
"Spent 9 whole a** episodes, building up the potential to finally set dex up with Harrison in a way that could've been awesome…. To end it like THAT?!?! Should've left it dead," someone else said.
Another fan called the finale "a huge letdown." "This show could've had potential and then it just ends with super cop Angela solving everything in the matter of one episode? Garbage," they wrote.
Another said: "My girlfriend and I were so stoked to finally get some closure after the original series. Joke is on us. What the hell was that?"
Others, however, defended the events.
"I honestly don't understand the hate," wrote one fan. "The ending is what I expected and wanted for season 8 and I got it personally."
Another felt "the finale was a little rushed" but said they "thought it did what it needed to do and what the season 8 finale did not do — brought closure to the character."
What Phillips thinks of the finale
Say what you want about the finale of Dexter: New Blood, but Phillips thinks it was "the best idea."
"It is complicated, messy, and makes sense and paints us into a corner," he told The Hollywood Reporter of the decision to have Harrison kill his father. "This was the best idea. We talked about other stuff but kept landing back at the same place and you write to it. The ending was one of the most satisfying weeks I've had writing Dexter."
While he has yet to address the critics, he noted in a separate interview that he was already prepared for mixed opinions.
"Everyone has a different sort of opinion," he told Deadline.
He continued: "Some people say the end of Season 8 was great, some people said it's the worst thing they've ever seen. Some people have guessed exactly what's going to happen, some people think that Harrison isn't really Harrison and that the person we see killed the real Harrison. Some people think Harrison killed Hannah [Yvonne Strahovski]. There's got to be a panoply of opinions. So I just can't take it personally. We're ready for anything."