'Dexter: New Blood' Finale Spoilers
Dexter: New Blood has just one episode left, set to air on Sunday, Jan. 9. The show first premiered in November and catches up with Dexter Morgan in the years after he faked his death and went into hiding. He has a normal life in the fictional Iron Lake, New York, as sales clerk Jim Lindsay, but a series of events causes his past to resurface.
Dexter: New Blood fans still have a couple of days until the finale, but in the meantime, here's some of what you can expect in the episode.
[Warning: This article contains spoilers for Dexter: New Blood Episode 9 and 10.]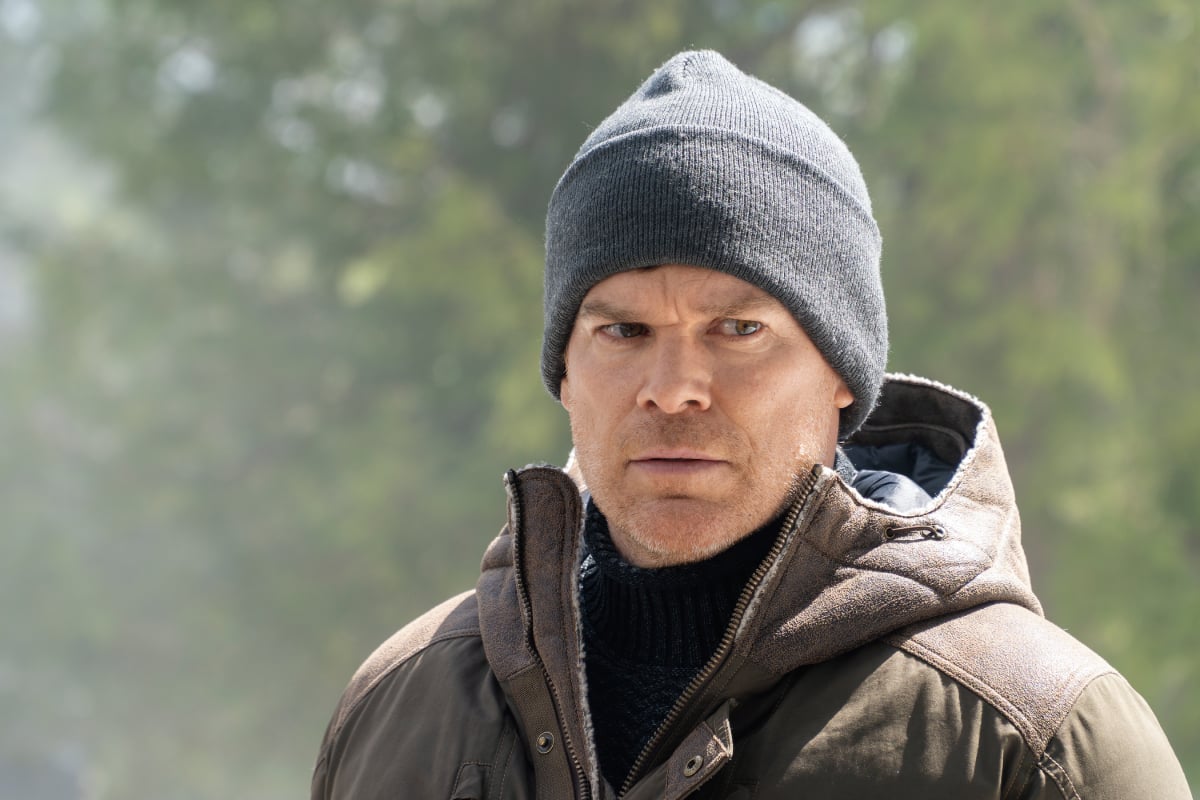 Dexter has finally eliminated the problem that was Kurt Caldwell
As viewers know, Dexter spent the past few episodes in a cat and mouse game with Kurt Caldwell, a seemingly upstanding member of the community who was revealed to be a serial killer. Kurt preyed on the innocent, meaning he fit Dexter's code. But Kurt was also on the hunt for Dexter after learning he'd killed his son, Matt Caldwell.
Unfortunately for him, he wound up on Dexter's kill table in Dexter: New Blood Episode 9 after the Morgans discovered his trophy room. Kurt's dismembered body was disposed of in the town's incinerator, just like Matt.
Afterward, Dexter and Harrison returned to their cabin to find Kurt had burned it down earlier. Audrey Bishop convinced Angela Bishop to let the two stay at their place, where she discovered an anonymous letter claiming Dexter killed Matt.
Shocking events will unfold in the next episode 'Dexter: New Blood', according to the showrunner
The description for the tenth and final episode of Dexter: New Blood reads: "Dexter and Harrison try to live a normal life in a place that they have discovered is not as normal as they thought it was. Will the two of them be able to live happily ever after, despite all the threats coming their way? "
It seems their biggest threat is Angela, who's realizing her boyfriend could be the Bay Harbour Butcher. The case was closed years ago after police identified Sergeant James Doakes as the suspect. But after listening to Molly Park's podcast on the subject and learning more about Dexter's past, Angela has become concerned with the growing possibility that Doakes may have been framed.
It's uncertain what will ultimately happen to Dexter, but fans should expect to be surprised.
"We're moving forward to an ending that will be, as Chekhov said, surprising but inevitable," showrunner and executive producer Clyde Phillips told TV Insider.
While he did not elaborate, the website mentioned in a separate report that "someone else from Dexter's past will pop up in the final episode," with Phillips adding that it would become a "big story point."
Their identity remains to be seen. But perhaps it's with their help that Dexter lands behind bars. The trailer for Dexter: New Blood Episode 10 confirms he'll be arrested, but who knows if charges will stick. All we can hope for is that the episode delivers a more satisfying ending than the Dexter series finale.
Watch the finale on Jan. 9
The finale of Dexter: New Blood will air on Showtime at 9 p.m. ET on Sunday, Jan. 9. It's unclear whether there will be more episodes beyond those 10; the possibility of another season seems to hinge on the ending. But we'll be sure to let you know of any updates as they become available.