'Dexter: New Blood' Finale Teased by Showrunner: 'I Was Watching With Tears'
With eight episodes remaining, Dexter: New Blood still has plenty left to explore. But the Showtime serial killer drama is indeed getting closer to its finale. Showrunner Clyde Phillips spoke in an interview about what's to come as Dexter Morgan's story continues playing out, teasing an emotional finale for the series.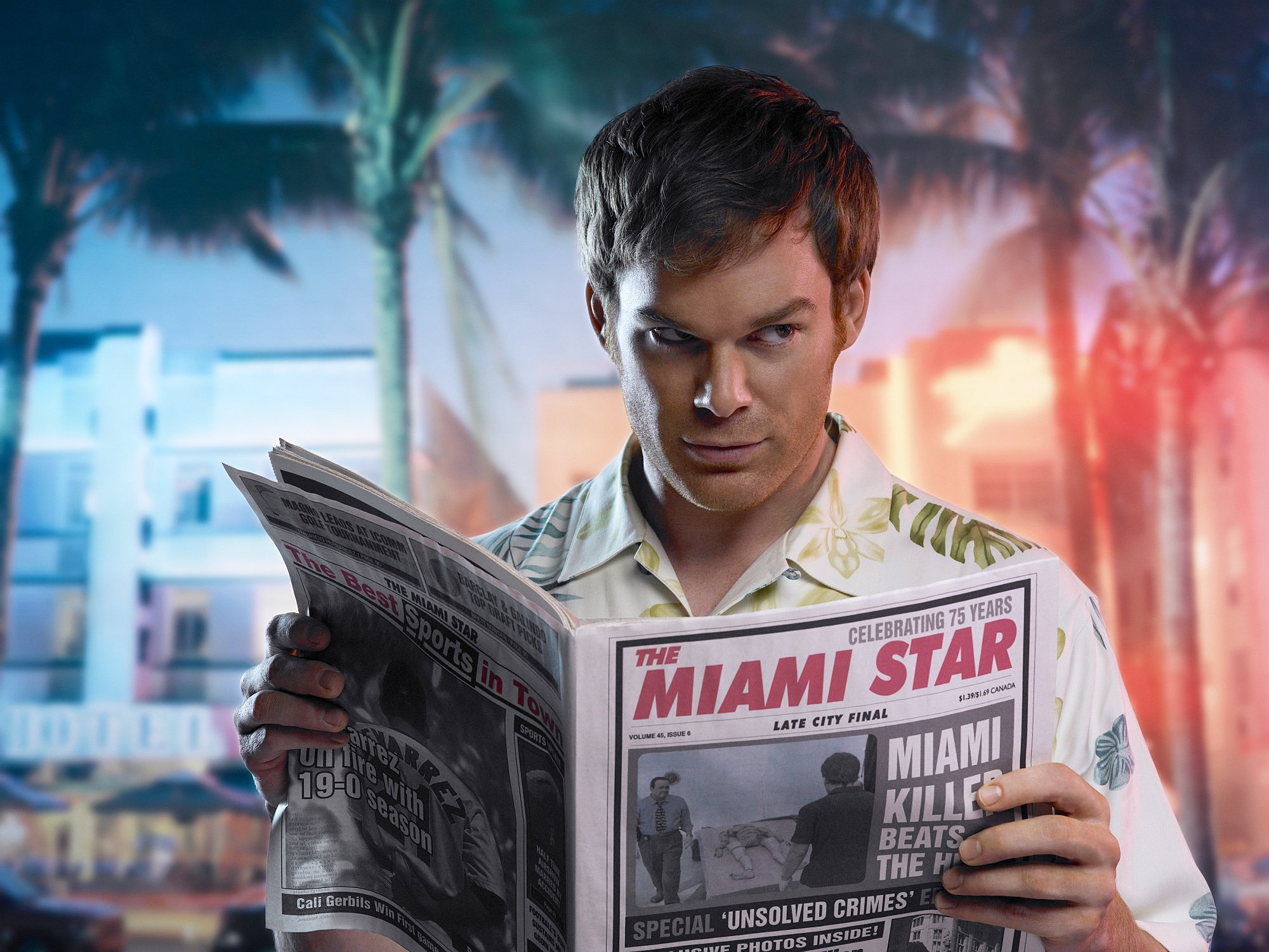 'Dexter: New Blood' so far
Kicking off on Nov. 7, Dexter: New Blood begins almost a decade after the events in the Dexter series finale, which saw the titular character fake his death and go into hiding. Dexter now lives in the fictional small town of Iron Lake, New York, where he goes by the name Jim Lindsay, works as a firearms dealer, and has a relationship with police chief Angela Bishop.
He also hasn't killed, but that changes when he learns Matt Caldwell, a local hotshot from a wealthy family, killed five and evaded justice. Matt's death in Dexter: New Blood comes just as Dexter's son, Harrison, turns up in Iron Lake, looking to reconnect with Dexter after being abandoned in the original series. Dexter decides to be there for him, but that's complicated with the heat coming down over Matt's murder.
What's worse is that Matt's dad, Kurt, has vowed revenge on the person responsible. His character description says he's fiercely protective of those he loves and if anyone hurts them, "God help you."
Phillips on 'Dexter: New Blood'
Dexter: New Blood was motivated by the overwhelmingly negative response to the original series finale, Phillips told Gold Derby. But he also wanted it to stand out from the 2006 show.
"We all wanted to not just redeem the end of season 8, but to acknowledge that time had passed and that this is not 'Dexter' Season 9,'" he said, when explaining the decision to do the show.
"And we wanted to regain the trust of the audience, because I think in the last four years, particularly in the last couple of years of the show, all of the code and intimacy and rigor that Dexter would put himself through slipped away, and then the audience was watching a different show than they had signed up for in the first four years," Phillips continued. "And I think we've achieved that. I know we've achieved that in 'Dexter: New Blood.'"
He said he'd also just watched the finale, which exceeded his expectations.
"I just — just before this Zoom — I was just watching my first time going through the finale," he went on. "I was watching the director's cut, it's a script that I wrote, and the director [Marcos Siega] had called me and had said he'd just finished this cut and he thinks it's the best thing he's ever directed. And I think it's the best thing I've ever written. I was watching with tears streaming down my face."
Though he didn't divulge any spoilers, Phillips teased the return of a "couple" of other characters, including one in the final episode of Dexter: New Blood.
"It becomes a big story point," he added to TV Insider.
Stream the show now
Dexter: New Blood comes on at 9 p.m. ET on Sundays. It's unclear if there will be more episodes after these 10, but when Gold Derby asked Phillips about the possibility of another season, he seemed open to it.
"Never say never," he replied.