'Dexter: New Blood' Finale Theory Might Change Your Mind About Dexter's Fate
Dexter fans are not happy with the way Dexter: New Blood concluded. But what if we told you Dexter Morgan's (Michael C. Hall) fate makes sense, especially when you consider what Harrison Morgan (Jack Alcott) might be? One fan theory might have you rethinking how you feel about the Dexter: New Blood finale. 
[Spoiler warning: Major spoilers ahead for the finale of Dexter: New Blood.]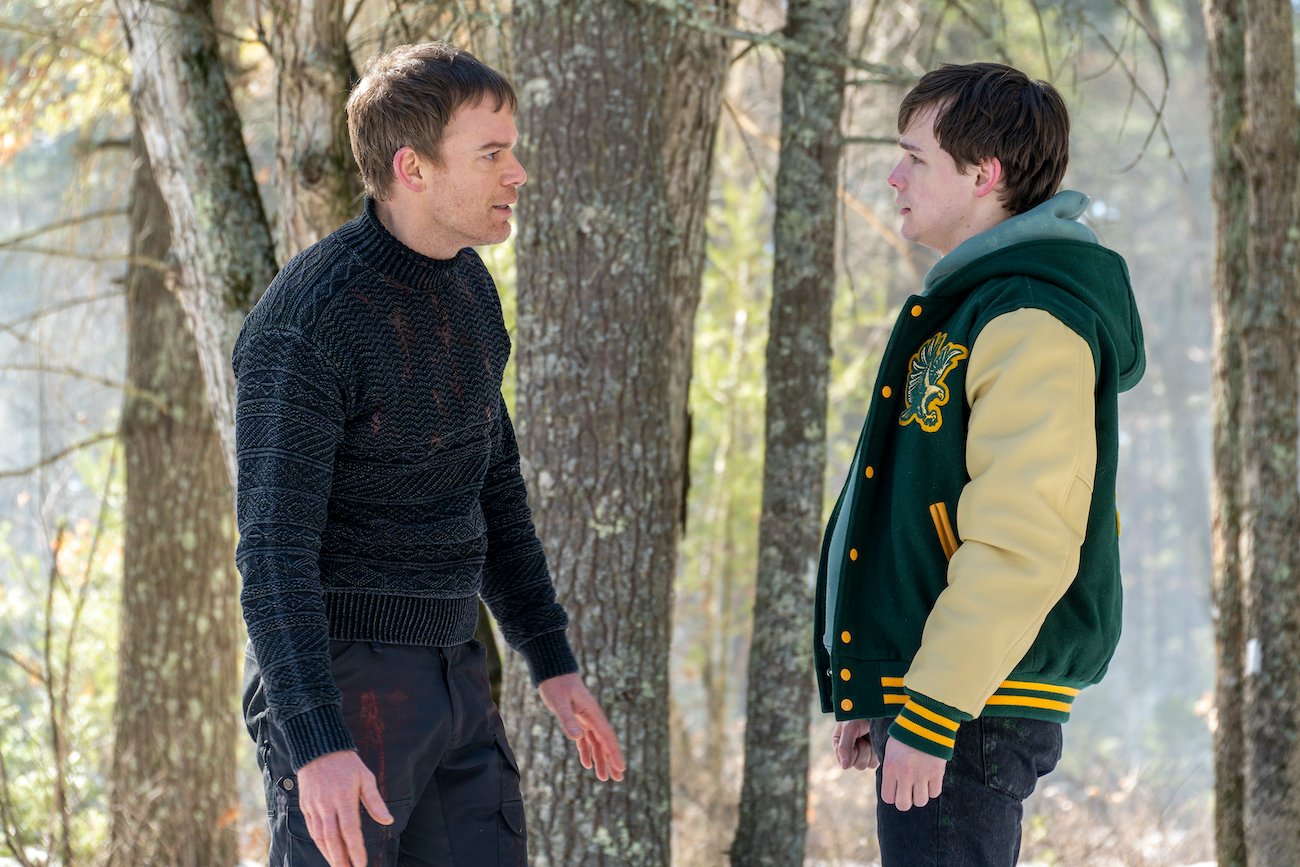 Harrison killing Dexter brings the show full circle 
"Let me die so my son can live," Dexter's letter to Hannah McKay (Yvonne Strahovski) reads. Initially, Dexter meant to let him die figuratively. But Harrison clung to that letter his whole life, as it was the only thing he had to represent his father. In the Dexter: New Blood finale, Harrison literally hung on Dexter's every word. 
In the gripping final moments of the Showtime series, Dexter coaxes Harrison into shooting him, knowing it was the only way out. "You did a good job," Dexter told Harrison as he took his final breaths. Chief Bishop (Julia Jones) arrived at the scene, called Dexter's death in as an officer-related shooting, and let Harrison go free. 
Did Harrison seek revenge in 'Dexter: New Blood'? 
As a fan on Reddit pointed out, Harrison is "the actual psychopath." In their opinion, Harrison holding on to Dexter's letter to Hannah proves he was "messing with Dexter since episode 1." 
"He knew this entire time that Dexter didn't leave him because he was f***** up," they added. "[Harrison] didn't kill his father because he wanted a normal life. He killed him because he's an actual psychopath who wanted revenge for being abandoned."
"Actually a compelling theory now that I'm really thinking about it," commented a fellow Dexter fan. "It does make the whole ending confrontation between Dexter and Harrison make a little more sense."
Several Dexter: New Blood fans think Harrison was plotting to get revenge against Dexter from the beginning. In the finale episode, we saw Harrison was in Iron Lake earlier than he previously admitted and saw the white buck before Dexter killed Matt Caldwell (Steve M. Robertson). "He was in the woods and snapped a branch when Dexter was with the white deer," another fan pointed out in the comments. "I'm confused about where Harrison's head is REALLY at."
But the finale clarified Harrison's intentions. After Dexter killed Logan and reflected on all the innocents he killed over the years, he realized he had become what he sought to rid the world of — evil.
'Dexter: New Blood' finale disappointed many fans 
After the way things ended for Dexter in season 8 of the original series, many fans were excited about showrunner Clyde Phillips' promise to correct it in Dexter: New Blood. But now that they've seen what Dexter's true fate is, many fans are disappointed.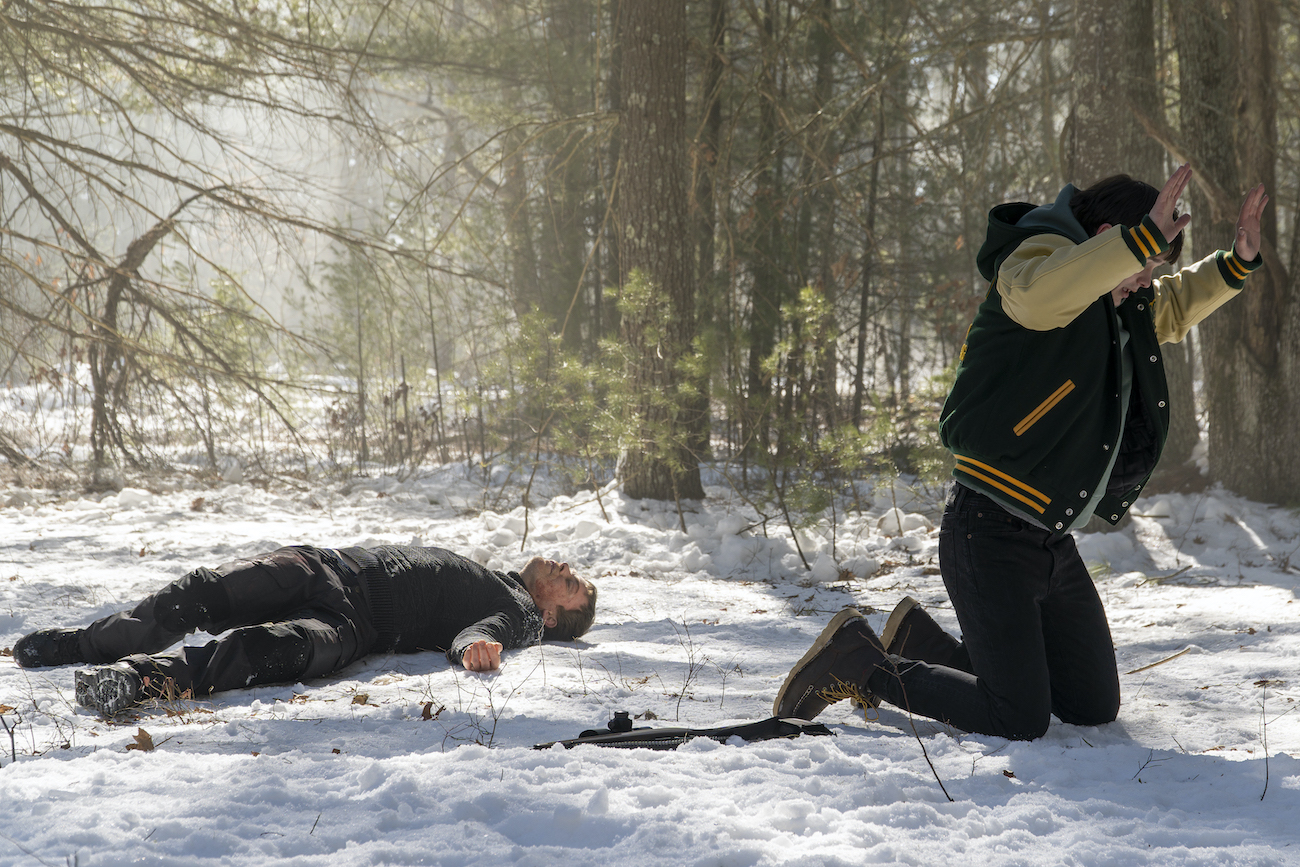 "Sorry for all the years we said you sucked, original ending," wrote a Reddit user, referencing Dexter's new life as a logger in Oregon at the end of season 8. "You always were the perfect ending and always will be in our hearts."
There's a lot about the Dexter: New Blood finale fans didn't agree with, including Angela Bishop's police work and Dexter killing Logan (Alano Miller). But Harrison taking his father's life is what upset many fans most.