'Dexter: New Blood': Was Harrison Going to Kill Audrey? Show EP Comments on That Scene
Harrison Morgan looked awfully suspicious crawling through her window with gloves and his knife on him in 'Dexter: New Blood' Episode 6.
Dexter: New Blood fans are wondering about Harrison Morgan's intentions when visiting Audrey Bishop in episode 6. It seemed he was looking for comfort and a listening ear following the drama with Dexter Morgan. But after spotting his weapon on him, there's concern that he might have been planning to harm her. So, was Harrison going to kill Audrey? Executive producer Scott Reynolds has offered up an answer.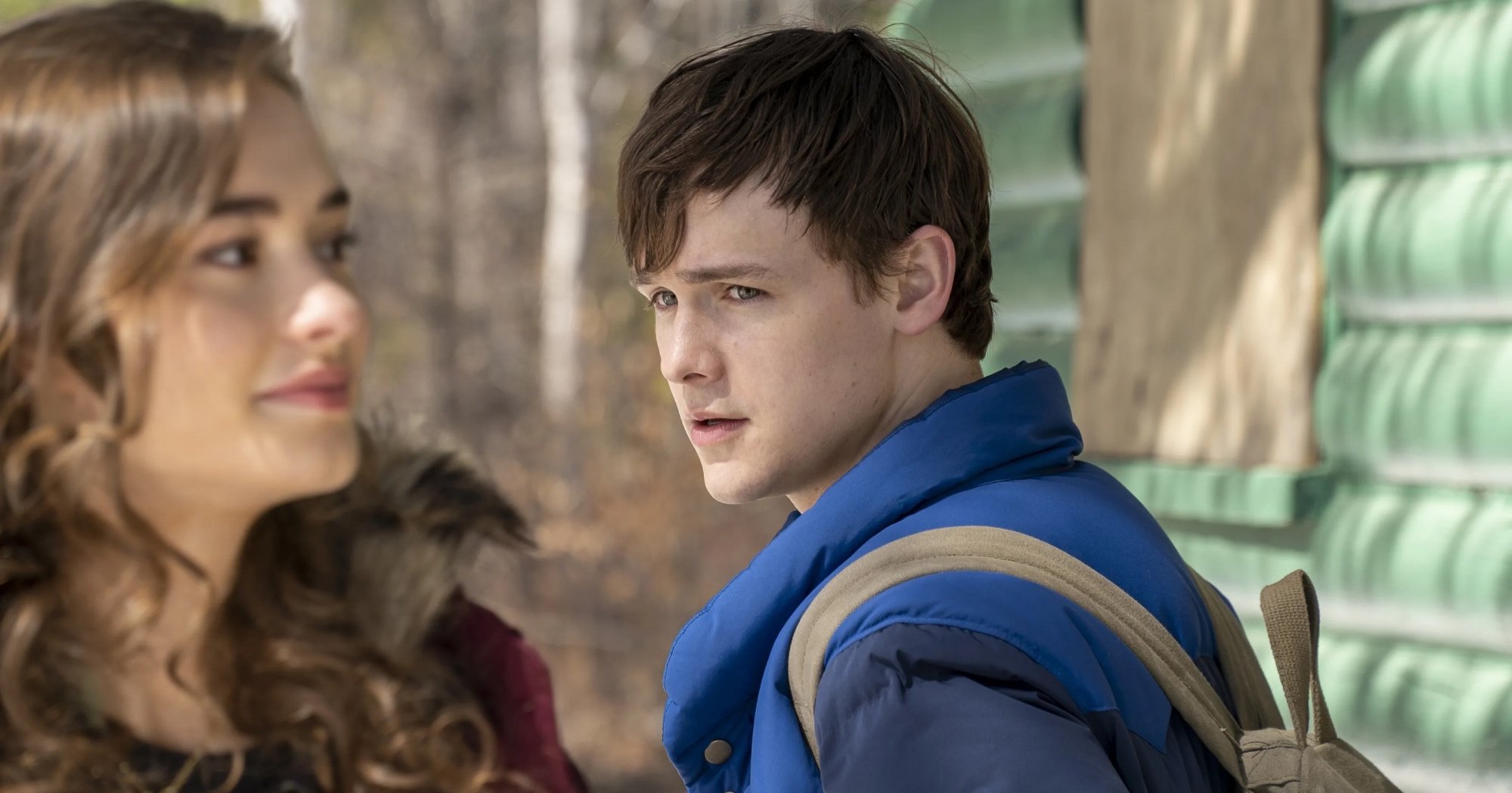 The Harrison and Audrey scene in 'Dexter: New Blood' Episode 6, revisited
Audrey was alone in her room when she was interrupted by the sound of someone at her window — only to find it was Harrison. He explained he couldn't sleep and needed to talk. Audrey comforted Harrison about his dad and the anger he constantly feels, saying she can relate to his struggles in many ways.
That night, they wound up sleeping together as Harrison's razor sticks out of his back pocket. The belief among many fans was that Harrison was actually planning to sneak in and kill Audrey. However, Reynolds refuted that.
"He just carries that razor with him," he explained to TV Fanatic. "He doesn't leave it at the house because his dad goes through his stuff. Harrison is finally connecting with someone who's sharing about her life, and they're seeing that they're both outsiders. When you're a teenager, you feel things deeper than at any point in your life."
He continued: "We purposefully had that in the script that you saw the flash of that blade as they're making out. It's a reminder that this isn't just a sweet kid. This sweet, hurt, vulnerable kid isn't 100% who he says he is."
More information will come to light
In the same episode, Harrison opened up to his therapist about his childhood trauma. His dad had cared for him since his mother's brutal murder by the Trinity Killer, but they split up when Dexter decided to leave Miami. Harrison was left with Hannah McKay before being placed in foster care following her death.
When he was old enough, he decided to look for Dexter, tracking him from Florida to Oregon to New York, where he's living as Jim Lindsay. Harrison is disappointed when Dexter won't open up to him, especially when he acts like he and Rita Morgan casually broke up. But Dexter has to keep some things close to the chest in order to protect his identity.
"He's very protective of that past, and rightly so," Reynolds explained. "He doesn't want the world to find out that he's a guy that faked his own death. He experienced that with Angela [Bishop], and it didn't go well, so his guard was up."
Reynolds also confirmed Angela would keep his secret, but there's still some concern by fans after a report saying a character from his past would show up in the Dexter: New Blood finale. While Reynolds did not comment on the report, showrunner Clyde Phillips told TV Insider their return would become "a big story point."
Next on 'Dexter: New Blood'
In the meantime, Angela is leaning on Dexter's skills as a blood-spatter expert to help her determine what happened to Iris. After decades of wondering about her fate, she found her best friend's body in one of the Iron Lake caves, where she'd gone to follow up on a hunch about Kurt Caldwell. Now, it's personal for her to catch him — if he's even the one responsible. But Angela going after him also makes her a threat.
Watch Dexter: New Blood on Showtime at 9 p.m. ET on Sundays.