'Dexter: New Blood': Who Knows Dexter's a Murderer?
Dexter Morgan has an ordinary life in Dexter: New Blood. He works as a salesman in his town of Iron Lake, New York, and has a solid relationship with his police chief girlfriend Angela Bishop. But a series of events brings his dark past to light.
Now people are beginning to realize he's not the man he says he is, but how many actually know he's a killer? It turns out there are several people from his Miami days who know he wasn't just a blood-spatter analyst.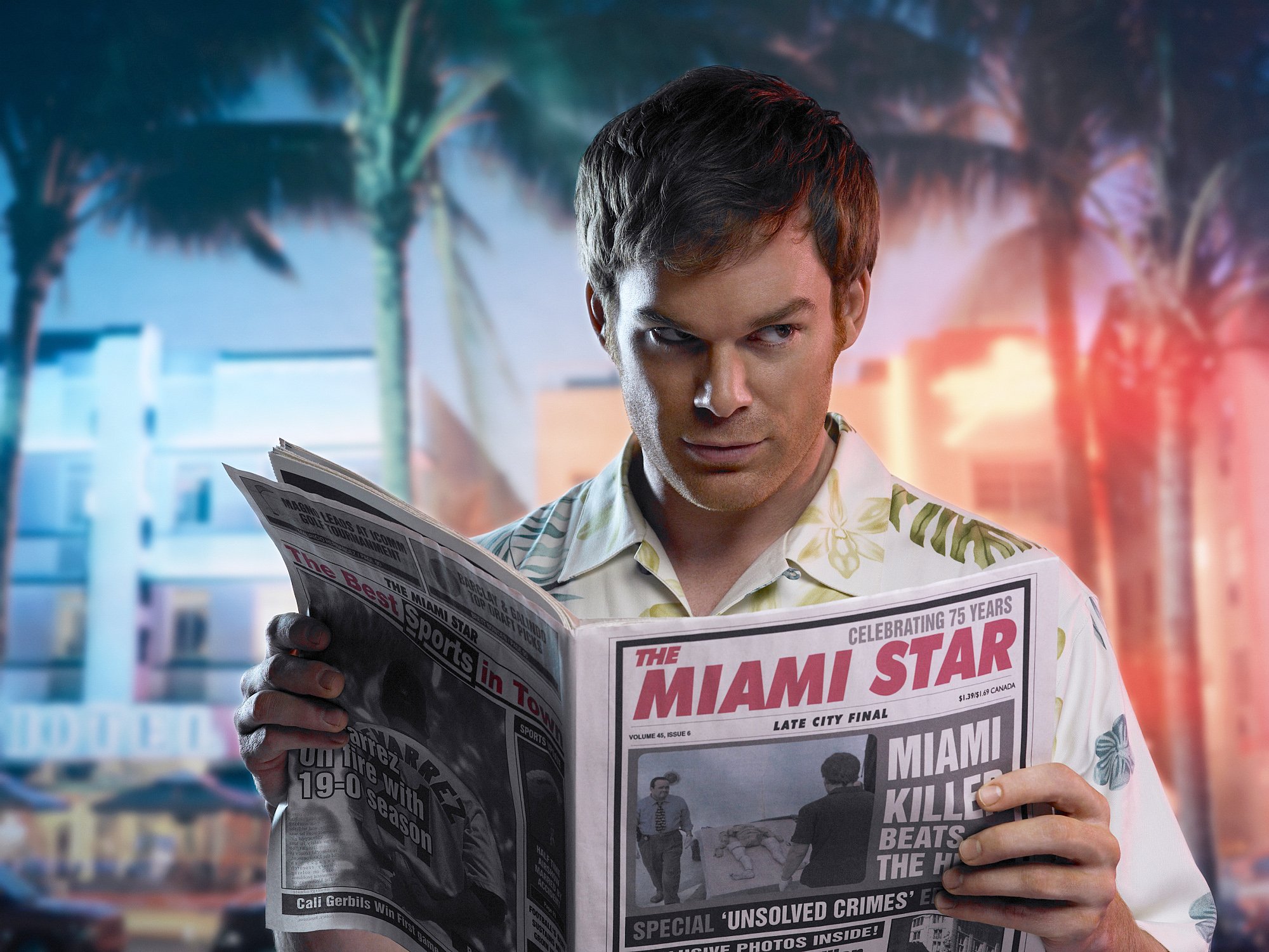 His secret identity is falling apart
When Dexter: New Blood begins, it's been almost a decade since Dexter (Michael C. Hall) fled Florida to go into hiding. He hasn't killed the entire time but struggles to control his dark passenger after learning of local bad boy Matt Caldwell's involvement in a deadly boating accident.
Tensions boil over after Matt shoots a deer Dexter had befriended, leading to him killing Matt, who, unbeknownst to him, is the child of one of the most powerful men in Iron Lake.
While Dexter tries to his secret to himself and resume his usual routine as Jim Lindsay, both Harrison Morgan (Jack Alcott) and Angela (Julia Jones) end up learning about his true identity. The trailer for the next episode of Dexter: New Blood shows him being questioned about his lies, but they're still far off from figuring out that he was a serial killer.
RELATED: 'Dexter: New Blood': What Does Dexter's Obituary Say?
Who knows Dexter's secret?
There are, however, a couple of people aware of Dexter's dark passenger. One of them is Lumen Pierce (Julia Stiles), a victim of the Barrel Girl Gang who got revenge on her attackers with Dexter's help. The other is Jonah Mitchell (Brando Eaton), the son of the Trinity Killer, whom Dexter admitted to murdering.
It's unclear if either of them will come up in the revival. But the show will see the return of several characters from the original series.
"I have to be a little bit coy about this, but I will say that there will be some returning cast members from the original series that will make some people's brains explode," showrunner Clyde Phillips teased during a panel discussion at Comic-Con 2021.
RELATED: 'Dexter: New Blood': Michael C. Hall Teases What's Next After That Big Reveal
Will Dexter get caught in 'Dexter: New Blood'?
Phillips, of course, can't tell us how Dexter's story will end. But he has promised a shocking finale.
"It's going to be surprising, inevitable and it's going to blow up the Internet," he told TVLine. "It is, I personally think, the best thing I've written. Our director Marcos Siega, who could not be more experienced and a better friend of the show, thinks it's the best thing he's ever directed. I haven't seen it yet, by the way. I only saw it get shot. We're editing Episodes 7 and 8 right now, so I haven't seen 10 yet. I can't wait, to tell you the truth."
Watch the show at 9 p.m. ET on Sundays on Showtime.