'Dexter: New Blood': Kurt Caldwell's Code Explained by Executive Producer
Like Dexter Morgan, Kurt Caldwell is an unassuming and seemingly respectable member of the Iron Lake community who — for years — has led a double life as a serial killer. But Kurt preys on the innocent whereas Dexter targets other killers, making him the exact kind of person Dexter would want on his table. Kurt's motives weren't immediately clear, but now there's a little more clarity thanks to executive producer Scott Reynolds.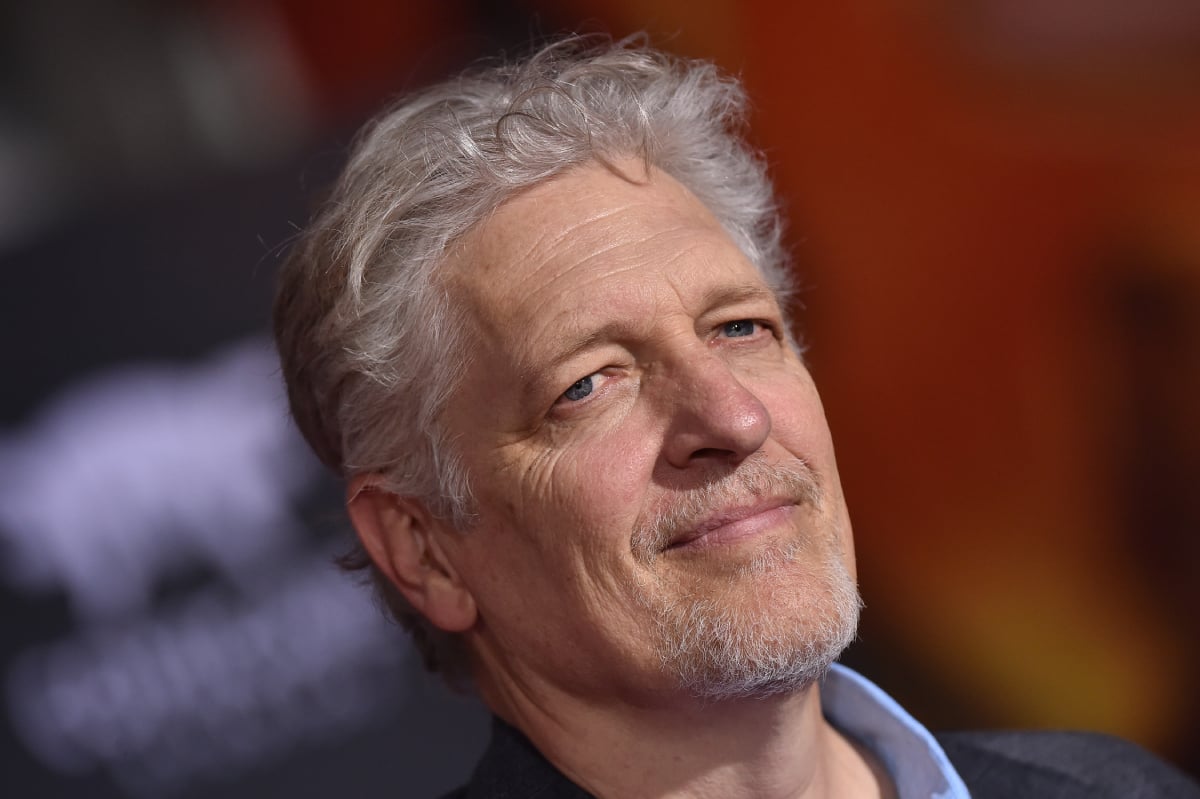 Who is Kurt Caldwell in 'Dexter: New Blood'?
Played by Clancy Brown, Kurt is an Iron Lake native described as "the unofficial mayor of their small town."
"He's realized the American dream by going from driving big rigs, just like his father did, to now owning several trucks and the local truck stop," his character description reads, per Deadline. "Powerful, generous, loved by everyone – he's a true man of the people. If he's got your back, consider yourself blessed. But should you cross Kurt, or hurt anyone that he cares for… God help you."
It has also been revealed that Kurt preys on women who are transients and runaways. Kurt lures them to his cabin under the guise of food and shelter before trapping them inside. He releases them a few days later, forcing them to run into the woods so he can hunt them down. He then takes them to an undisclosed location, where he embalms and dresses their bodies.
RELATED: 'Dexter: New Blood': Who Knows Dexter's a Murderer?
Kurt Caldwell's motive was explained by a 'Dexter: New Blood' executive producer
Reynolds spoke to TV Fanatic about coming up with Kurt's character, who also has an affinity for Dexter's son Harrison Morgan.
"We wanted to have these two amazing father figures," he shared. "Kurt's 'cover story' of who he is in this town is a very wonderful guy, the guy you want to hang out with. He likes to coach. It's even in the way he picks his victims."
He continued to explain how Kurt chooses his victims, saying it boils down to whether they try to take advantage of him.
"If he gives them money and they leave town, they've left town," he said. "If he offers them a job and they take the job — we did have a sequence where someone took the job, maybe Susan was that person — then everything's fine. But If they try to sink their hooks into him because they think he's a good get for money, that's when it changes for him."
While the reason behind his ritual is still unclear, one theory is that Kurt is recreating a tragic event in his life. Some fans wrote on Reddit that his wife might have tried to run away before being killed by him, others speculated that Kurt might have had a daughter who died under similar circumstances.
RELATED: 'Dexter: New Blood' Episode 6 Reveals New Information About That Twisted Original Ending
Dexter could catch him
Kurt has seemingly been killing for years, but now, Dexter is on to him. He just saw Kurt lure Molly Park to his cabin, and now he's helping Angela Bishop in her investigation. The trailer for Dexter: New Blood Episode 7 shows Kurt being arrested for something. But you already know this won't be handled that easily.
Check out Dexter: New Blood at 9 p.m. ET on Sundays on Showtime.