'Dexter: New Blood': Michael C. Hall Breaks Down Why Dexter Finally Snapped
Dexter Morgan was able to suppress his dark passenger for eight whole years, but after encountering a local bad boy, he slipped up. Michael C. Hall, who plays the character, spoke more about the scene in an interview.
Fans probably thought it would be at least a few episodes until Dexter Morgan killed again, but nope — it happened in the premiere of Dexter: New Blood. He'd managed to suppress his dark passenger for eight whole years until that point, but he couldn't help himself despite Debra Morgan's warnings. In an interview, Michael C. Hall shared the reason Dexter snapped and more about the TV show.
[Warning: This post contains spoilers for the first episode of Dexter: New Blood, released on Sunday, Nov. 7.]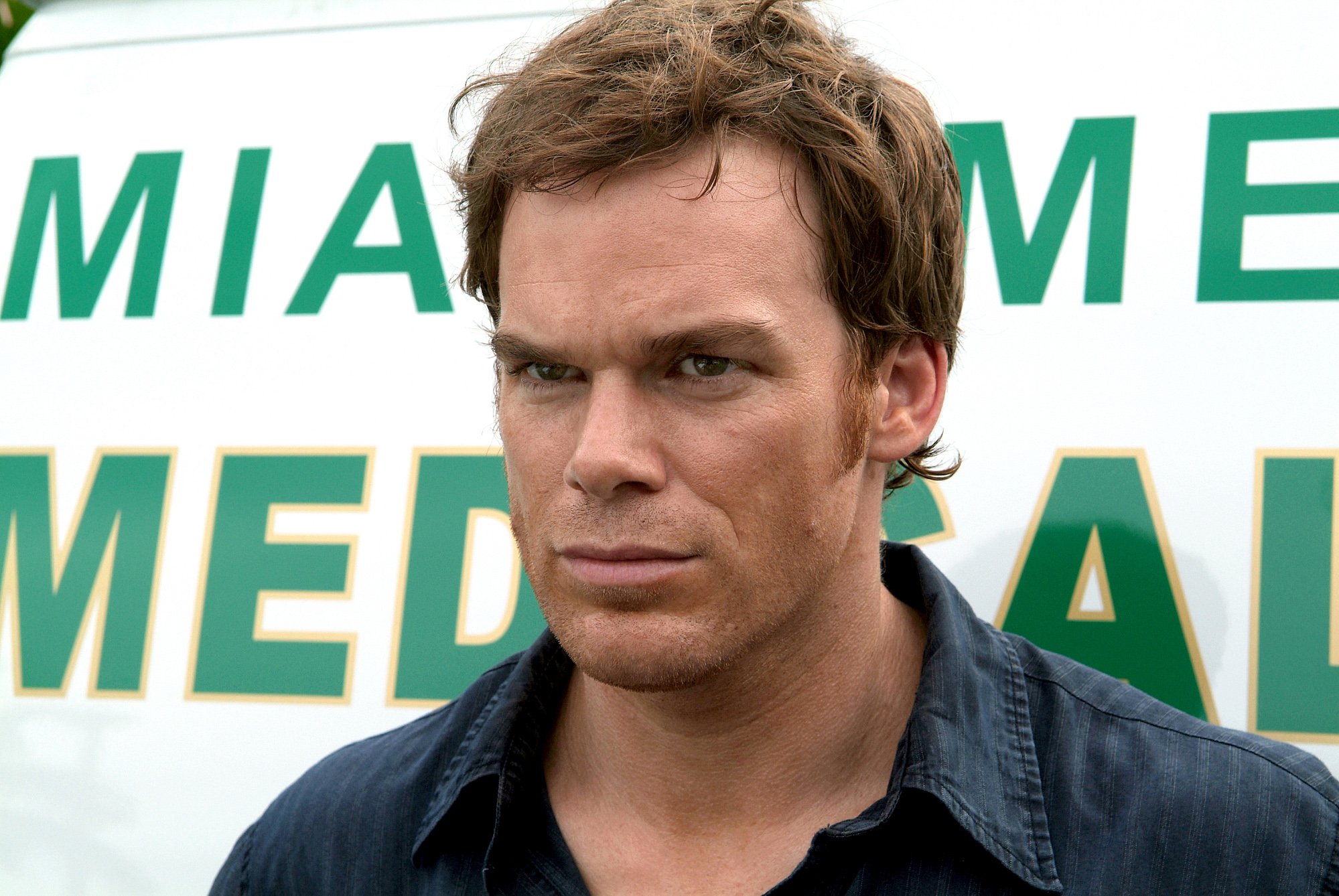 Dexter's first kill in 'Dexter: New Blood'
The series finds the character living in the fictional small town of Iron Lake, New York. He uses the name Jim Lindsay, works at a local shop for hunting supplies, and has a passionate relationship with Iron Lake police chief Angela Bishop.
One day, he encounters Matt Caldwell, the son of a wealthy local businessman. Pesky and entitled, Matt immediately annoys Dexter. That disdain only grows when he learns Matt was responsible for a deadly boating accident that was covered up by his family — and it explodes when Matt shoots the beautiful white buck Dexter had been following, almost killing him in the process.
Enraged, Dexter knocked Matt out with the butt of his rifle before carrying him to a newly set-up kill room. He murdered Matt by stabbing him and then disposed of his body.
Hall on why Dexter killed Matt
Speaking to TVLine, Hall detailed the reason his character snapped and murdered Matt.
"[Matt] destroys this manifestation of Dexter's aspiration of purity," he shared. "He shoots this deer at a time when it's the last thing Dexter has to hold on to. He's obviously been struggling with Matt and has felt tempted. I imagine when temptations like that have emerged in the past that maybe Dexter's left town, that he's moved on. But in this case he doesn't."
Matt warned Dexter that his father would come after him for his death, which will likely set off a chain of events in the revival. His father, for those who don't know, is Kurt Caldwell, played by Clancy Brown.
Caldwell was born and raised in the town of Iron Lake. In fact, some consider him the unofficial mayor of their small town. He's realized the American dream by going from driving big rigs, just like his father did, to now owning several trucks and the local truck stop. Powerful, generous, loved by everyone – he's a true man of the people. If he's got your back, consider yourself blessed. But should you cross Kurt, or hurt anyone that he cares for… God help you.

Kurt Caldwell's character description, according to Deadline
It's bad timing
Just as Dexter was having problems with Matt, his son, Harrison Morgan, showed up in Iron Lake. Dexter wanted to be honest with him about what happened, but ultimately sent the boy away after Debra, who is now his conscience, reminded him of how everyone he loves gets hurt.
"Deb expresses something that Dexter himself believes to be true: that everyone close to him dies," Hall told TVLine of the scene, "[with] Deb being the most potent example."
"He made the decision to forsake his relationship with Harrison because he was convinced that if he stayed in Harrison's life, Harrison would be destroyed like others have been," Hall continued. "Dexter has played out this possibility in his mind and told himself that if Harrison shows up, the most responsible thing he can do for him is to turn him away. He does just that, but obviously he can't bear it."
After killing Matt, he decided to ignore Debra's warnings and went to retrieve Harrison from the bus station. He welcomed him "home" before the camera panned to a blood stain in the snow.
The show airs at 9 p.m. ET on Sundays on Showtime.