'Dexter: New Blood': Do You Need to Watch the Original Before The Show?
Dexter is finally back, in the form of a revival series called Dexter: New Blood. But before you dive in, do you need to watch the original series first? Well, the short answer is no, but it wouldn't hurt to go back and watch the first series either.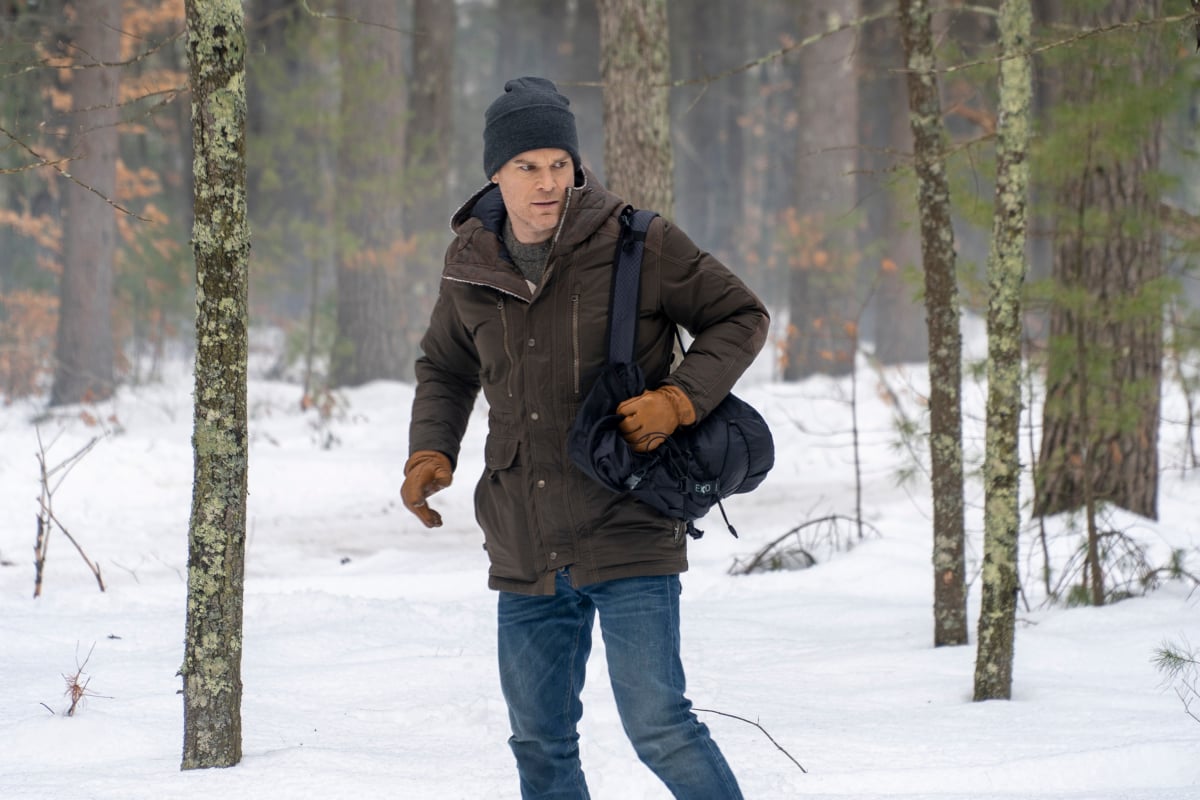 What was 'Dexter' about?
The original series began in 2006, chronicling the life of Dexter Morgan. Portrayed by Michael C. Hall, Dexter was an employee of the Miami Metro Police Department with a side life as a serial killer.
Realizing early on that he had homicidal urges, Dexter's father, police officer Harry Morgan, taught him a "code" under which he would only target those who had committed violent acts and gone without punishment. Dexter wound up killing more than 100 people throughout his life up until the finale, which aired in 2013.
The show was hugely popular with viewers, especially in the first four seasons. But the finale was widely panned by viewers who felt it felt to deliver on the drama that had preceded it. The bright spot is that it made the revival possible, which arrived on Nov. 7.
Do you need to watch 'Dexter' before 'Dexter: New Blood'?
While the revival continues Dexter's story, it aims to be a standalone series. That means you don't necessarily need to watch the original show, but doing so would provide more context and understanding of events that occur in the revival.
The revival is set a decade after the events in the original series, picking up on Dexter's life in a fictional small town in upstate New York called Iron Lake. He uses the alias Jim Lindsay, works selling hunting supplies, and dates local police chief Angela Bishop.
"When we meet him [in the revival], he is living a very calm and abstinent monastic life in upstate New York in a fictional town called Iron Lake," showrunner Clyde Phillips told Drama Quarterly.
"He works at the fish and game store, surrounded by weapons of minor destruction and by the trophies of what other people have killed – deer heads and stuffed trout on the wall," he added. "We also learn he's got a new girlfriend who is the chief of police. He can use that accessibility to the police station to his advantage, because even though he's had a monastic, abstinent life, this is Dexter and Dexter is going to kill people."
The Dexter: New Blood villain is a man named Kurt Caldwell. His character description says he's a beloved member of the Iron Lake community, but "should you cross Kurt, or hurt anyone that he cares for, God help you."
Among the Dexter: New Blood cast, aside from Hall, is Julia Jones, Alano Miller, Jack Alcott, Clancy Brown, Johnny Sequoyah, David Magidoff, and others.
Will there be another season of the show?
The revival consists of 10 episodes, a decrease from the usual 12 in the original show. It's unclear if there will be another season of Dexter: New Blood. But when TV Insider asked Hall if he would be open to returning to the role again, he replied, "Maybe." It really, it seems, depends on the ending, which Phillips promises will shock viewers.
"It's going to be surprising, inevitable and it's going to blow up the Internet," he told TVLine. "It is, I personally think, the best thing I've written. Our director Marcos Siega, who could not be more experienced and a better friend of the show, thinks it's the best thing he's ever directed. I haven't seen it yet, by the way. I only saw it get shot. We're editing Episodes 7 and 8 right now, so I haven't seen 10 yet. I can't wait, to tell you the truth."