'Dexter: New Blood' Producer and Michael C. Hall Promise Revival 'Is Not Season 9'
When Dexter ended after eight seasons, fans wanted a season 9. The ending left them a bit unsatisfied with where Dexter (Michael C. Hall) ended up. Well, they're getting a new season of Dexter this year, but the creators assure us Dexter: New Blood is not season 9.
[Spoiler alert: This article contains spoilers for the series finale of Dexter.]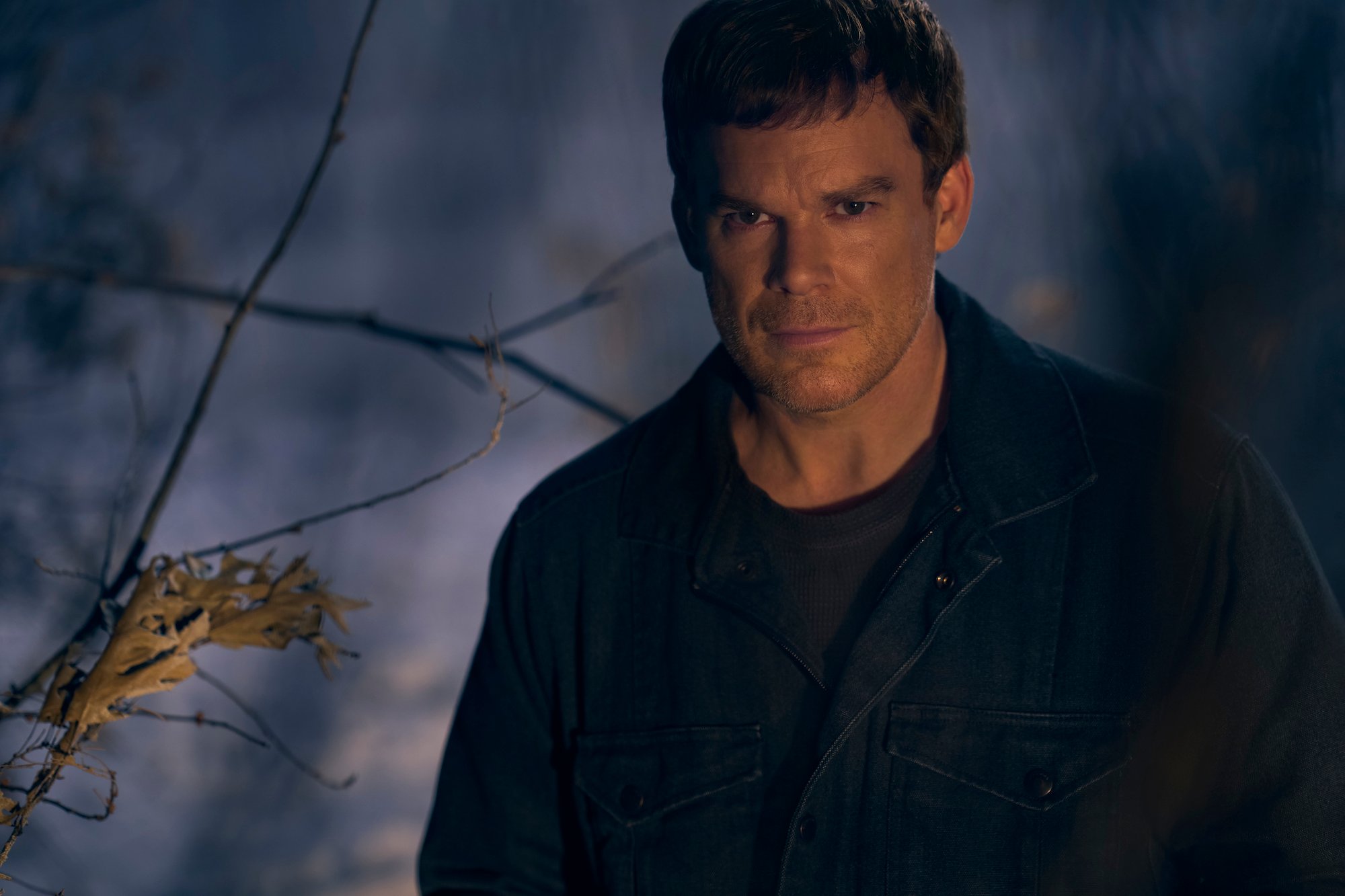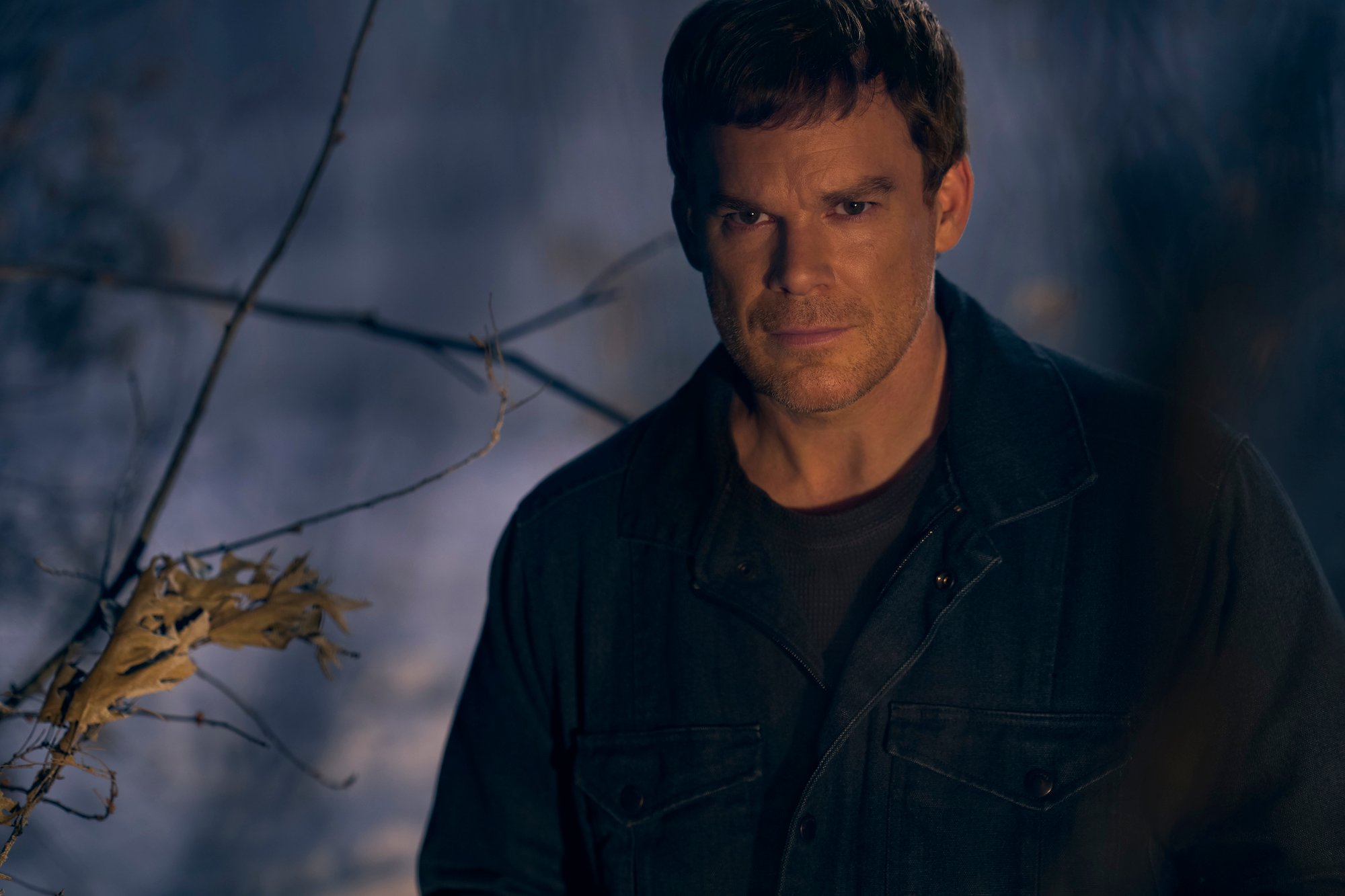 Hall and producers Clyde Phillips and Scott Reynolds were on a San Diego [email protected] panel for Dexter: New Blood, along with new cast member Julia Jones. The trio explained why New Blood is not season 9 of the original series. New Blood premieres Nov. 7 on Showtime. 
Time itself means 'Dexter: New Blood' can't be season 9
Dexter: New Blood is the next installment, but the sheer nature of time makes it something new. It has been eight years since the series ended, so New Blood begins at a new point.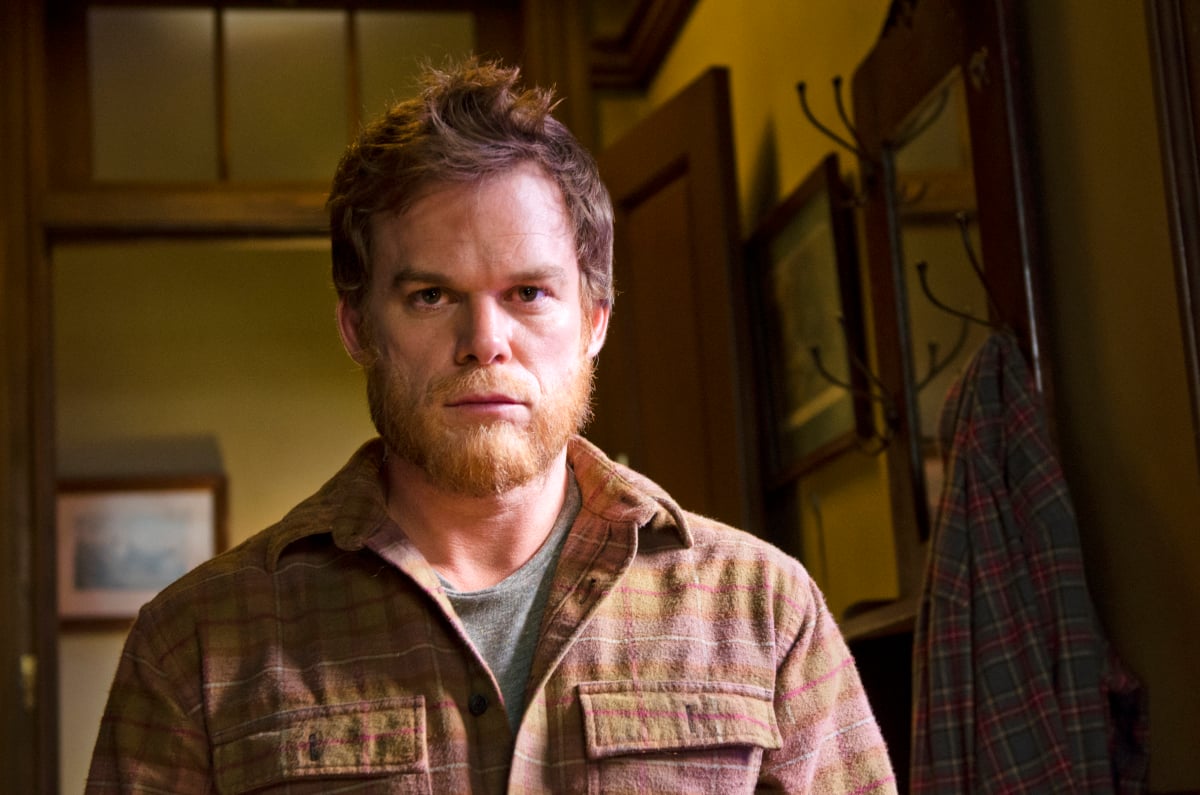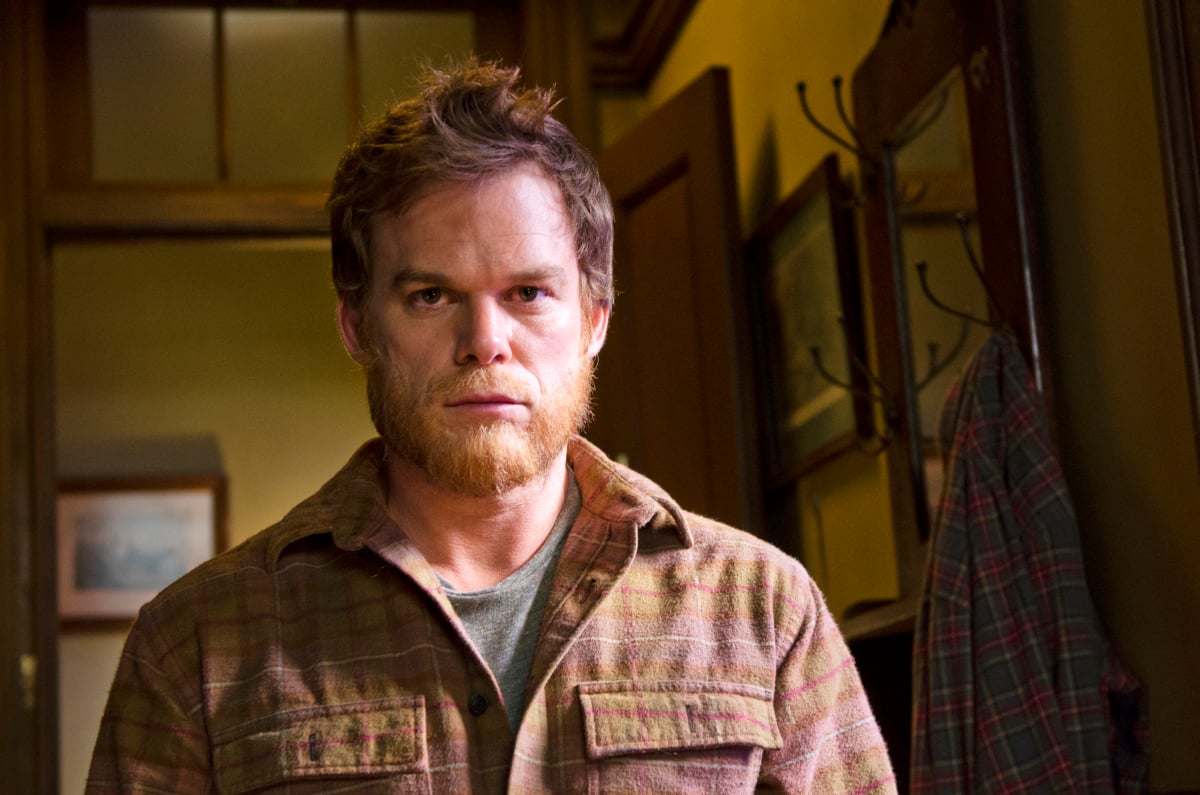 "One of the things that we all agreed on, what Michael really insisted on and was completely right, was that this not be Dexter Season 9," Phillips said. "This is not the next moment after the lumberjack moment, that we acknowledge the truth. Time has passed. Almost 10 years have passed. We pick up Dexter in another place, in another world, as far away from Miami as possible."
'Dexter: New Blood' shows a killer trying a new approach 
Dexter lived by a code Harry (James Remar) instilled upon him. As long as he only killed serial killers, he could indulge his deadly instincts. The code still didn't protect his loved ones, though. Hall said Dexter is trying something new.
"Going back to the way the show ended, I think we see Dexter having made a choice to go into a self-imposed exile," Hall said. "I think he's doing a very, very long protracted penance for the people who've died who were close to him and not intended victims because of how he'd been living, how he perhaps was playing fast and loose with the code."
Of course, Showtime isn't going to bring Dexter back to see him not kill people. Hall danced around what potentially gets Dexter back in the game. 
"I think as far as abstinence goes, as I imagine it, I think Dexter is maybe exercising the power of his restraint," Hall said. "His ability to not do it is something that he fixates on as a new kind of power. It's the only way I can imagine him living without killing, if in fact he hasn't been killing. But yeah, I think choosing to live in an environment that is not as chock full of potential victims might indicate that he's hoping to abstain. Or not."
When the killing starts again
Phillips also acknowledged that Dexter: New Blood would see Hall's character resume his old habits. He already hinted at that in the teaser trailers.
"In the teaser, Michael's holding what's called a knife wrap, a leather knife wrap," Phillips said. "Just prior to that, we had seen him at his cabin sharpening those very skillfully. We don't know why but we hope that the audience will pick up on that and be suspicious that something's going to happen. Let's not kid ourselves. As Michael has said, the show's called Dexter. Somebody's gonna die in the show."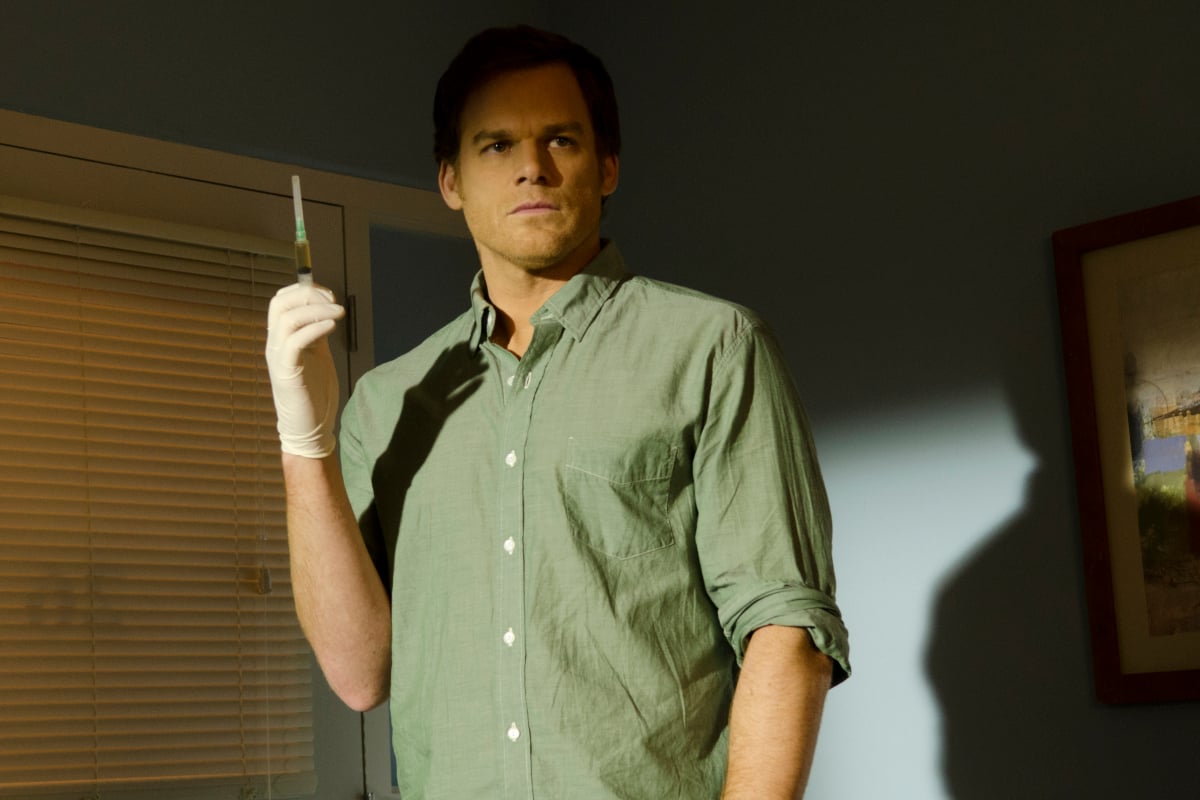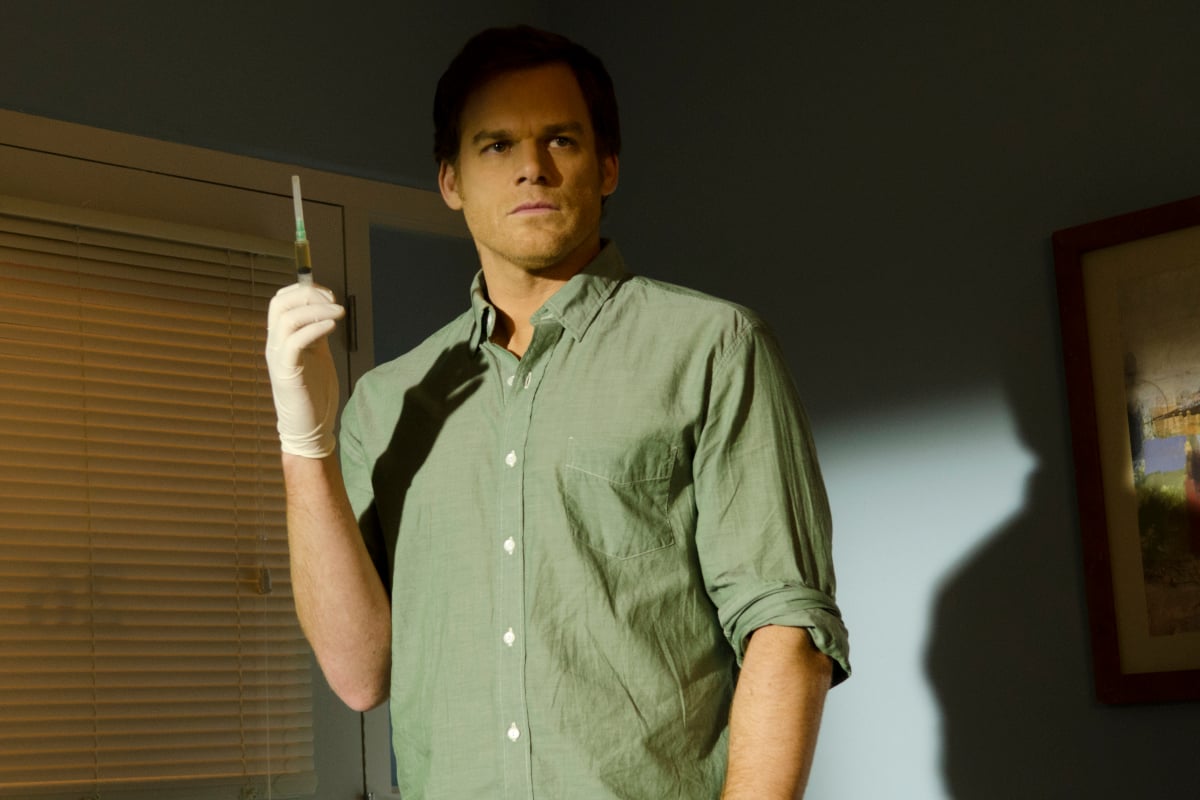 Hall reiterated that Dexter made a choice at the end of the series. Where that choice stands in New Blood remains to be seen.
"At least he's encouraging or encouraged to believe that he can't have his cake and eat it too," Hall said. "If he wants to live a life and continue to do this very quiet unacknowledged penance for what he's done, he's not going to be able to go around killing people. If he's going around killing people he's going to struggle to have much of a life outside of allegiance to that. Though he does maintain, I think, a fantasy that he can manage to do both."