'Dexter: New Blood' Season 2? Showtime's President Comments on the Possibility
If you've been wondering about the possibility of a 'Dexter: New Blood' Season 2, you'll want to check out these comments from Showtime's president.
The Dexter revival finally arrived in November, almost a decade after the show concluded. Titled Dexter: New Blood, the series catches up with Dexter Morgan in the years after he faked his death and went into hiding, after leaving behind his young son Harrison. Dexter has settled into a fictional remote town in Upstate New York under a fake name, but one night causes his life to unravel.
Now, with only a few episodes of Dexter: New Blood left, fans would probably kill for another season. The show has been marketed as a miniseries, but could there be more episodes? Showtime president Gary Levine recently addressed the possibility.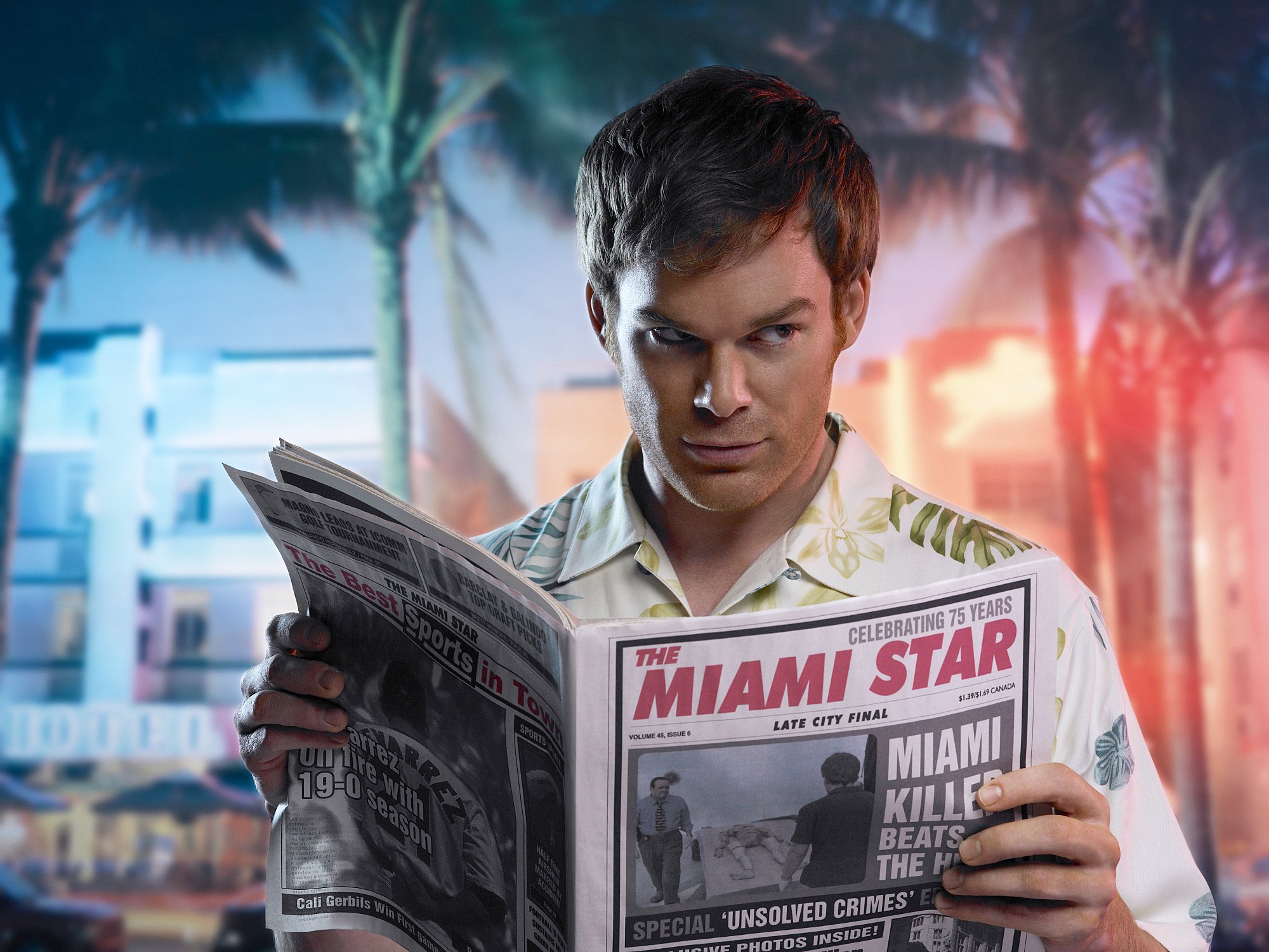 Levine on a possible 'Dexter: New Blood' Season 2
Levine spoke about the possibility of a second season of Dexter: New Blood in an interview with Deadline. While the report suggests that there's enough interest in Dexter: New Blood to do another season, Levine wasn't rushing to comment.
"Dexter is a limited series and any further discussions of Dexter will have to wait until we finish airing the limited series and see where we are with our stories and our characters," he told the outlet. "Dexter was really designed to have a proper conclusion to the series, and I believe we will deliver that in the best possible way."
Actor Michael C. Hall, who plays the beloved vigilante killer, has also dodged the question. "For me to answer that question definitively would maybe give away or potentially imply info we don't want to imply," he said in a separate interview with The Hollywood Reporter. "I'll refrain from answering too definitively. I do hope that watching the show is a satisfying experience for people who watched it originally and are curious about what happened to him."
It seems, then, that the possibility of another season mostly depends on the finale. It's still a few weeks away, but showrunner Clyde Phillips has promised it will "blow up the Internet."
While he didn't share specifics, his comments have fueled various theories about Dexter's fate, including that he could die or be jailed, among other things.
What's going on in the show?
Dexter had managed to go almost a decade without killing anyone, but he slipped after meeting Matt Caldwell. He hated Matt from the jump, and those feelings only worsened when he learned Matt was responsible for a deadly boating accident. The final straw came when Matt shot a deer Dexter befriended and almost killed Dexter in the process.
Dexter doesn't realize when he kills Matt that he's the son of Kurt Caldwell. Kurt is a powerful businessman with deep ties to his community. But he also turns out to be a serial killer. He preys on the innocent, meaning he fits Dexter's code. But he's on to Dexter himself for killing his son.
The next episode of 'Dexter: New Blood' sees Dexter fighting for his life
In the latest episode of Dexter: New Blood, Dexter decided to kill Matt. But Kurt got to him first, seemingly ordering his man Elric Kane to kidnap Dexter. The trailer for Dexter: New Blood Episode 8 shows Elric driving Dexter out to the woods, as Dexter desperately tries to figure out an escape plan. While he is able to get away, he appears to be seriously wounded with Elric on his trail.
Fans can watch the show on Showtime at 9 p.m. ET on Sundays.