'Dexter: New Blood' Showrunner Reveals How Harrison Found Dexter
The Dexter revival Dexter: New Blood kicked off on Sunday, Nov. 7, with a premiere that resolved many questions left hanging in the original series finale — including whether Dexter Morgan ever got caught and if he was truly able to stop killing. But viewers are still waiting to find out things such as how Harrison Morgan found him.
The answer is sure to come in a forthcoming episode, but it was also revealed in a new interview with showrunner Clyde Phillips.
[Warning: This article contains spoilers for the first episode of Dexter: New Blood.]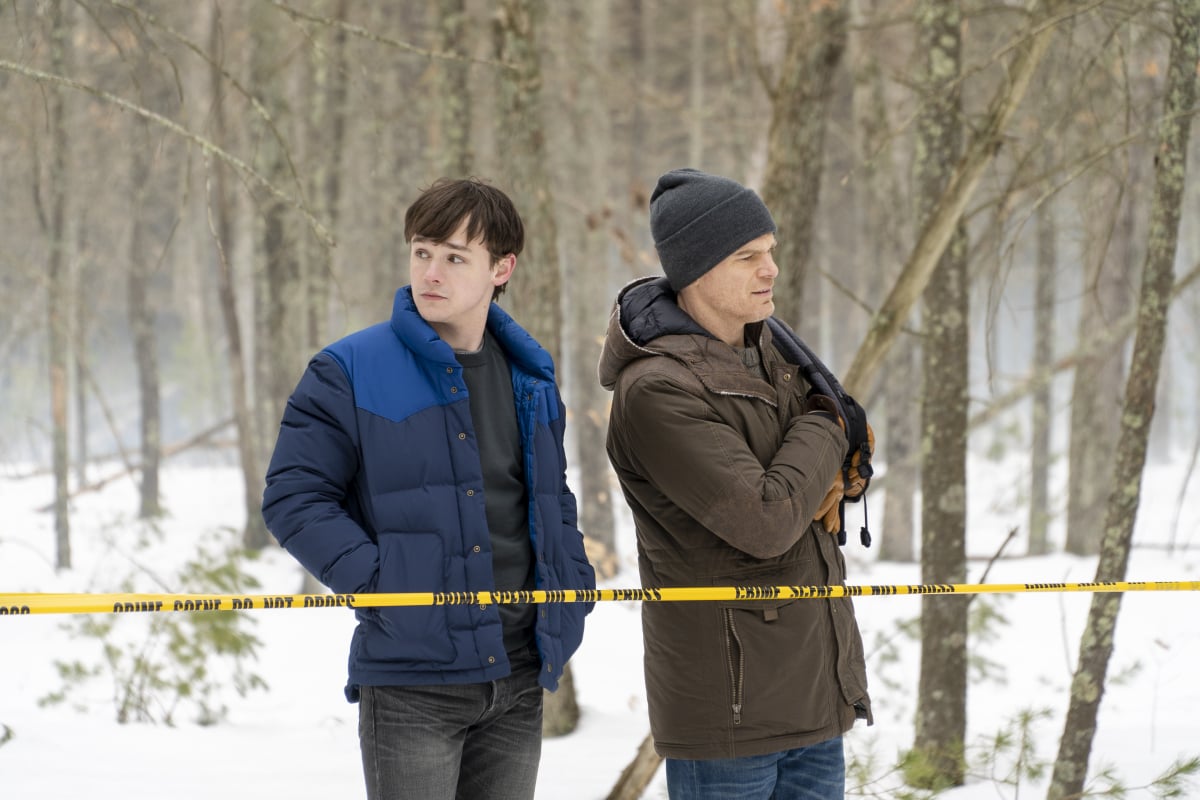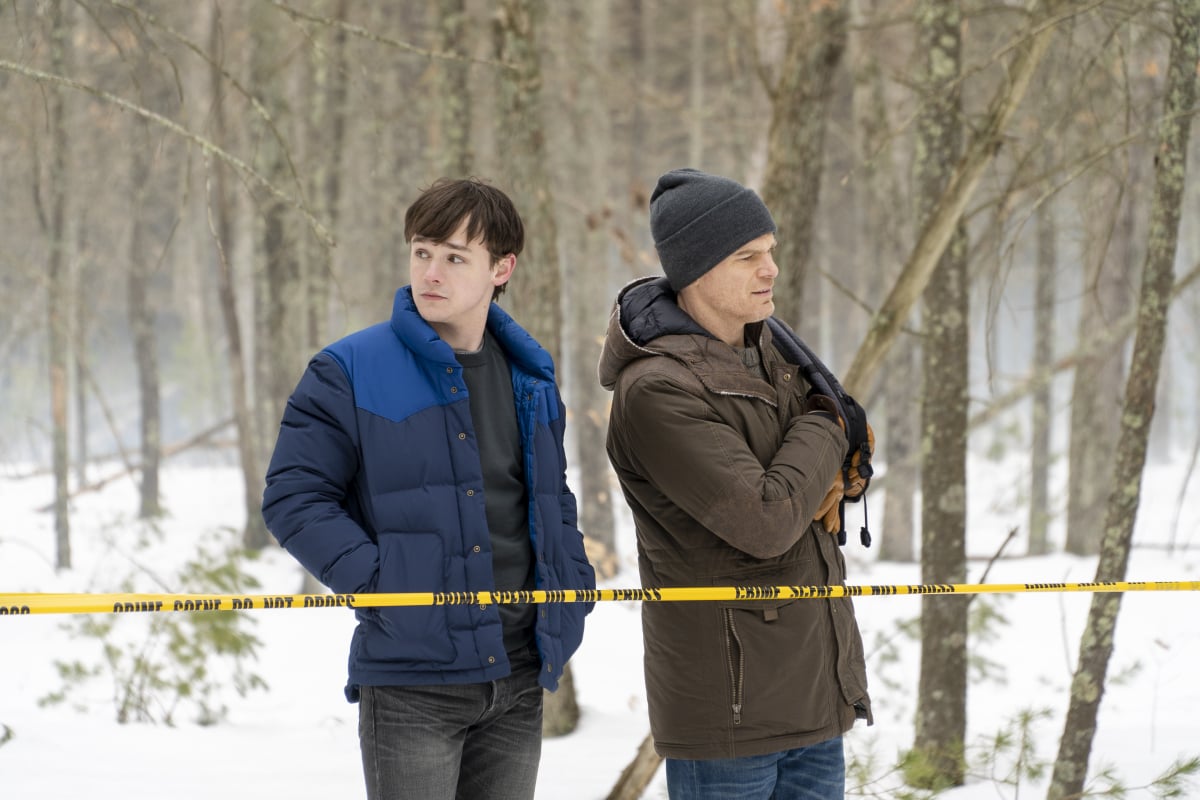 Dexter and Harrison finally reunited
It's been almost a decade since the end of Dexter, which saw the titular character fake his death and flee Miami, after sending Harrison away to Argentina with his girlfriend Hannah McKay. The revival begins as if just as much time has gone by for Dexter, finding him in a fictional small town in Upstate New York.
He uses the alias Jim Lindsay, works as a store clerk, and no longer kills. His life is completely different life, is what we're saying. However, Harrison was still able to find him.
When they met, Dexter wanted to hug the boy but Debra Morgan, who is now his conscience, encouraged him to send him away instead, reminding Dexter that he's a threat to those he loves. He initially listens but eventually has a change of heart and invites his son into his home.
How did Harrison find Dexter?
Phillips spoke about Harrison's return on the Dexter: New Blood Wrap Up podcast. He shared that Harrison first learned of his father's survival from a letter he'd sent to Hannah and then used online information to track him to Iron Lake.
"Harrison has traveled the world to find his father, having thought that his father had died in the hurricane in the last episode of Season 8 and then having learned that indeed from a letter that Dexter had sent Hannah, Yvonne Strahovski, that Dexter had indeed survived," he shared. "And as any teenager with a laptop can do, he found his father, from Argentina to Miami to Oregon to Iron Lake, New York."
It couldn't come at a worse time
Harrison arrives in Iron Lake at the same time Dexter commits another murder. The victim, Matt Caldwell, is the son of Kurt Caldwell, a wealthy and powerful man in the community who has vowed to find the person responsible.
Kurt's official character description says that he "realized the American dream by going from driving big rigs, just like his father did, to now owning several trucks and the local truck stop. Powerful, generous, loved by everyone — he's a true man of the people. If he's got your back, consider yourself blessed. But should you cross Kurt, or hurt anyone that he cares for, God help you."
That certainly doesn't sound good, but as viewers know, Dexter has managed to get himself out of sticky situations before. Find out what happens when the next episode airs at 9 p.m. ET on Sunday, Nov. 14.