'Dexter: New Blood' Showrunner Reveals Why James Remar Wasn't Invited to Revival
Fans were surprised to hear James Remar wouldn't be in the Dexter revival. The actor has been replaced by Jennifer Carpenter, who will now be the voice inside of Dexter's head. But why isn't it Remar? Showrunner Clyde Phillips offered up an answer in an interview.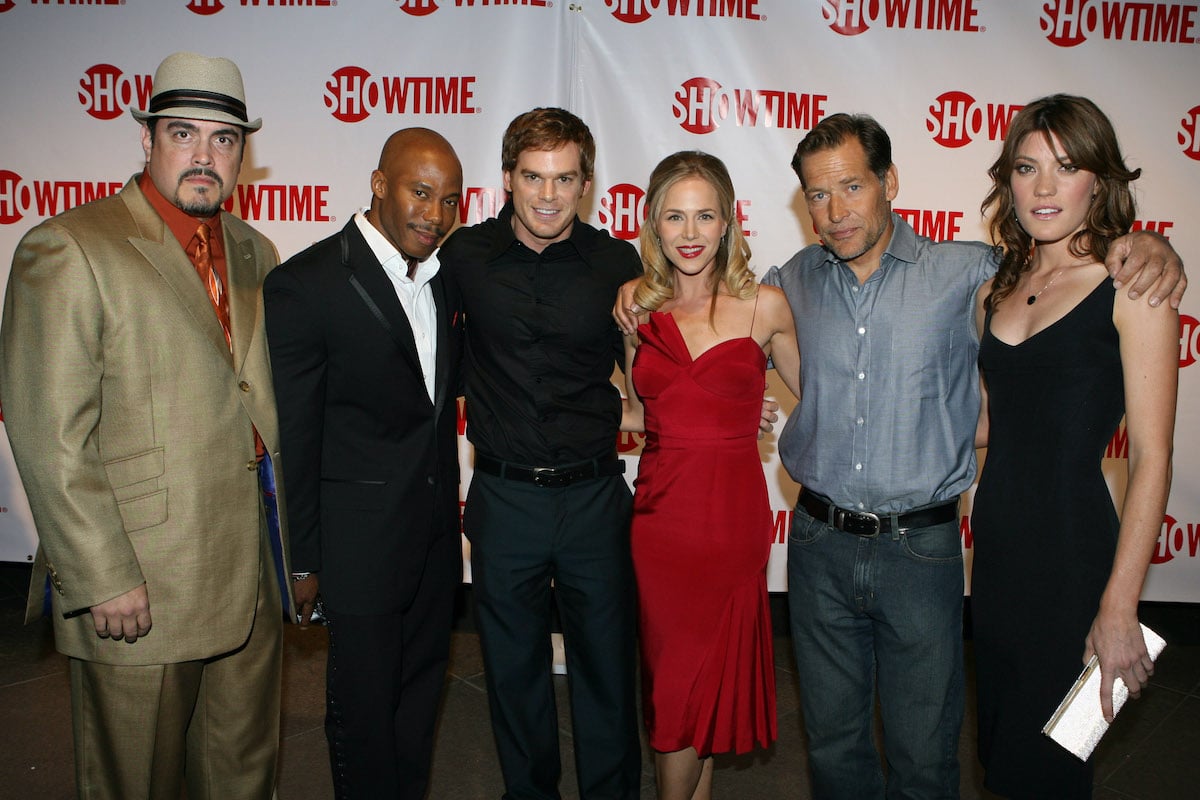 James Remar's comments on the 'Dexter' revival
Remar starred on Dexter as his father Harry Morgan. He taught Dexter the code under which he would only kill other criminals and later became his conscience after his death. Remar appeared in all eight seasons of Dexter, which ultimately ended in 2013 with the character faking his death and fleeing Miami for the wilderness.
Almost a decade later, in October 2020, Showtime announced the revival series, Dexter: New Blood. The show, of course, brings back Michael C. Hall along with a few other original actors. But Remar isn't part of the Dexter: New Blood cast.
"I will not be back as Harry Morgan in Dexter Season 9," he confirmed in a video to a fan that surfaced in May. "Thank you for saying Harry was one of the best characters you've seen in a TV show. It was one of the best characters I ever had the chance to play — especially season 1. You know, pal, they just didn't ask any of the original cast back and so I don't know what they're doing. I really have no idea. It's too bad."
Why he wasn't asked to reprise his role
As far as the reason Remar was invited back, it seems writers simply wanted to try something new.
"We weren't going to do the same thing with James Remar. We had a great opportunity to do it with Deb," Phillips said on TV's Top 5 podcast, referring to Carpenter's character Debra Morgan, who died in Dexter Season 8.
"Harry was more of a, no pun intended, father figure and Deb plays Dexter's doubt … And the way [Michael C. Hall] wanted his relationship with Deb to be is like, they are an old, lived-in married couple — not old, I mean longtime, lived-in married couple — with a great sense of comfort who are not afraid to argue."
"So it's different than Harry," he added in an interview with Rotten Tomatoes. "In fact, Deb is against Dexter killing. Deb is the questioner. She's the one that makes you need to be certain that what you're about to do is the right thing."
That suggests things will become complicated for them if Dexter's dark passenger re-emerges. But maybe having her in his ear is exactly what he needs to keep him on a better path.
The 'Dexter' revival begins this November
For now, Dexter is hiding out in a fictional small remote town in Upstate New York. He built a new life under the name Jim Lindsay, but it'll be disrupted by certain events, including the return of his son, Harrison Morgan.
Fans can watch the revival starting at 9 p.m. ET on Sunday, Nov. 7, on Showtime.