'Dexter: New Blood': Is Dexter Really Dead?
Dexter Morgan had quite the turnaround after faking his death and going into hiding. Dexter: New Blood, Showtime's revival of the hit 2006 series, revealed he settled into Upstate New York as Jim Lindsay, where he built a normal life with a job and a girlfriend, police chief Angela Bishop. But, well, old habits die hard.
The show ended on Sunday, Jan. 9, with Dexter being shot and killed by Harrison Morgan after he discovered Dexter was a murderer. But is he really gone? Dexter has been known to fake his death, after all.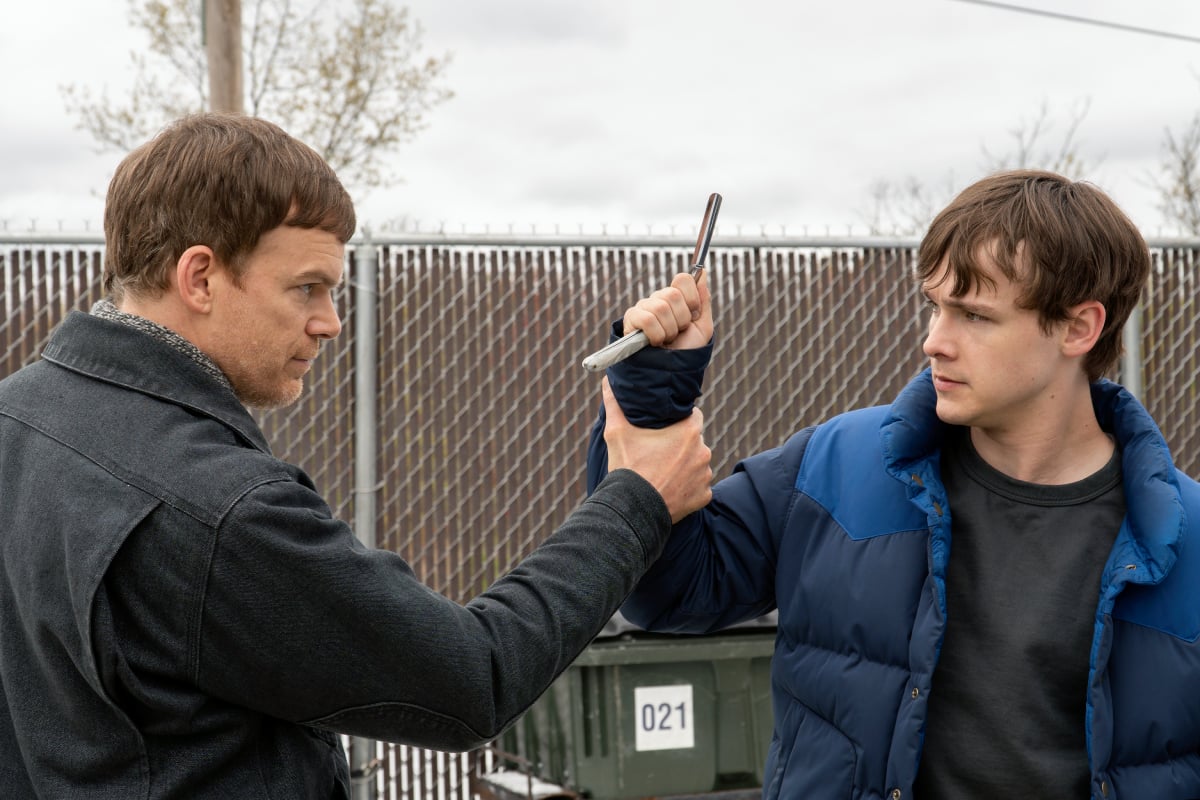 The finale of 'Dexter: New Blood' was a shocker
"Sins of the Father," the final episode of Dexter: New Blood, opened with Dexter's arrest for the murder of Matt Caldwell, the bad boy in Iron Lake, who had killed five people and faced zero consequences for it. He was also potentially looking at additional charges in Miami for the Bay Harbour Butcher murders.
Knowing he would face the death penalty in Florida, Dexter murdered Officer Logan and escaped the jail. When he caught up with Harrison, he told him they needed to get out of town immediately. But Harrison stopped to question the blood on his clothes.
He was devastated to learn about what had happened to Officer Logan and threatened to shoot Dexter in an effort to stop him. Dexter knew Harrison deserved better and ultimately gave him the OK to pull the trigger. After the shooting, Harrison escaped Iron Lake, with the help of Angela Bishop.
The truth about what happened to Dexter
Some fans believe that Dexter might have survived the shooting. But showrunner Clyde Phillips confirmed Dexter's death in an interview.
"I have three words for you: Dexter is dead," Phillips told Deadline. "I wouldn't do that to the audience. It would be dishonest. Here, there is no question that this is the finale of Dexter. Dexter is dead."
He told The Hollywood Reporter that he knew "early on" that Dexter would die in the revival as there was little room for further storytelling.
"In talking with Michael [C. Hall] and Showtime and once I hired a writers room, I presented that to them and asked for the best way to do this," he explained. "We owed it to the audience. After the bad taste in their mouth that a lot of people had at the end of season eight — what we're calling the 'first finale' — we knew that to have Dexter escape and have him continue doing this, the show was done. The storytelling of it was done."
He continued: "The legitimacy, honesty, dignity, and integrity of the character of Dexter that we so carefully built up over almost a decade almost required that we end the show this way. We wanted the viewers to hopefully be sad by this loss and feel satisfied and to understand that this had to happen; that this was inevitable. Hopefully, they're satisfied with the storytelling."
Phillips on a potential sequel
While there are storytelling opportunities around Harrison, Showtime has not said whether a sequel will happen. If it does, Phillips said he'd be on board.
"There's a lot I'd like to explore," he told THR. "I don't have permission yet from Showtime to explore it. But if they were to call — much like Gary Levine called to do what became New Blood — and say we want to do Harrison, I'd drop everything and say yes in a minute."