'Dexter: New Blood' Teaser Photo Shows Reunion Between Fan-Favorite Characters
It's hard to believe it, but the return of Dexter is almost here. The revival, titled Dexter: New Blood, will follow him after the events at the end of the original series. Dexter Morgan is hiding out as Jim Lindsay in a town far away from Miami. But old characters from his past will turn up in the show.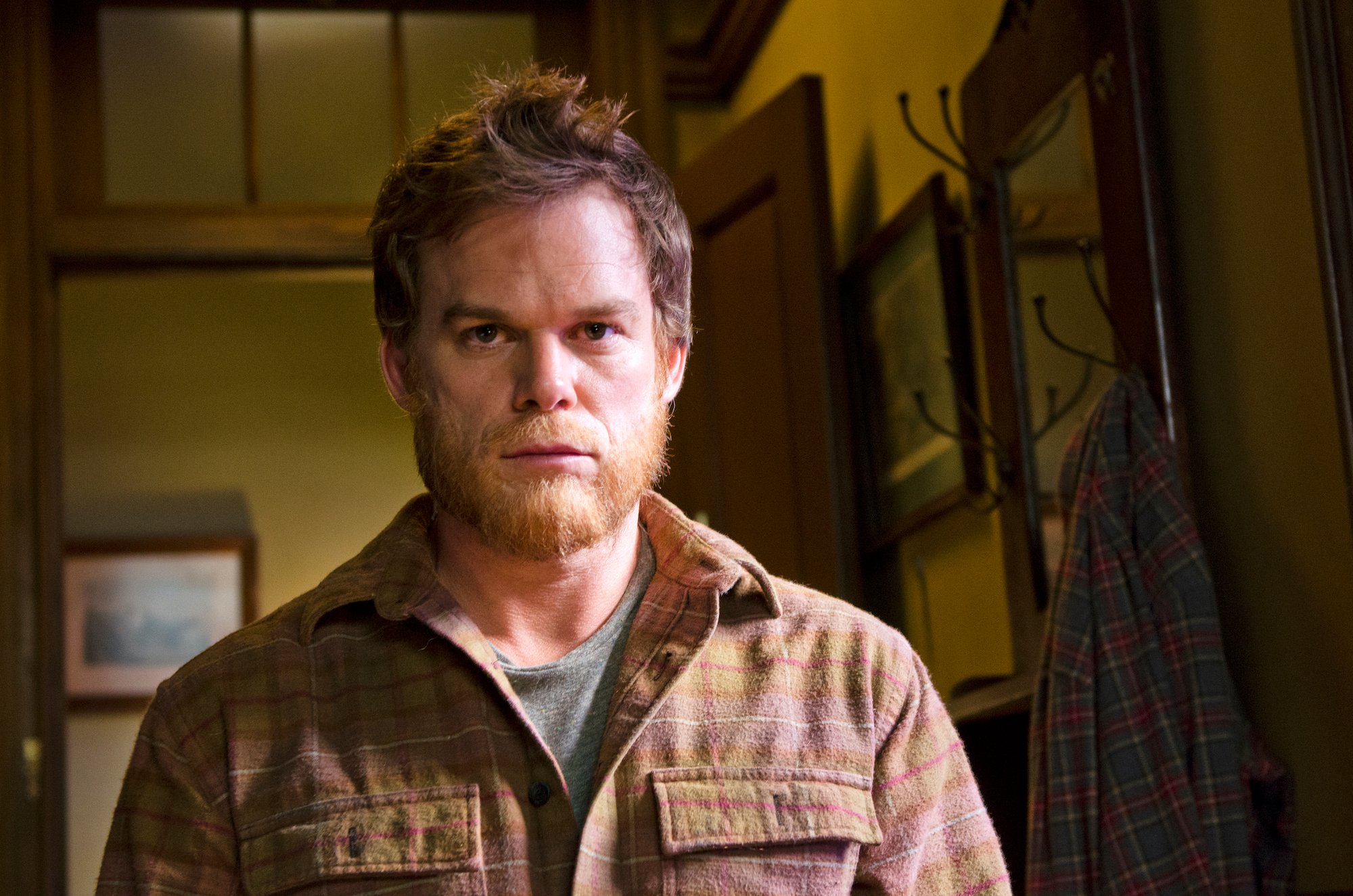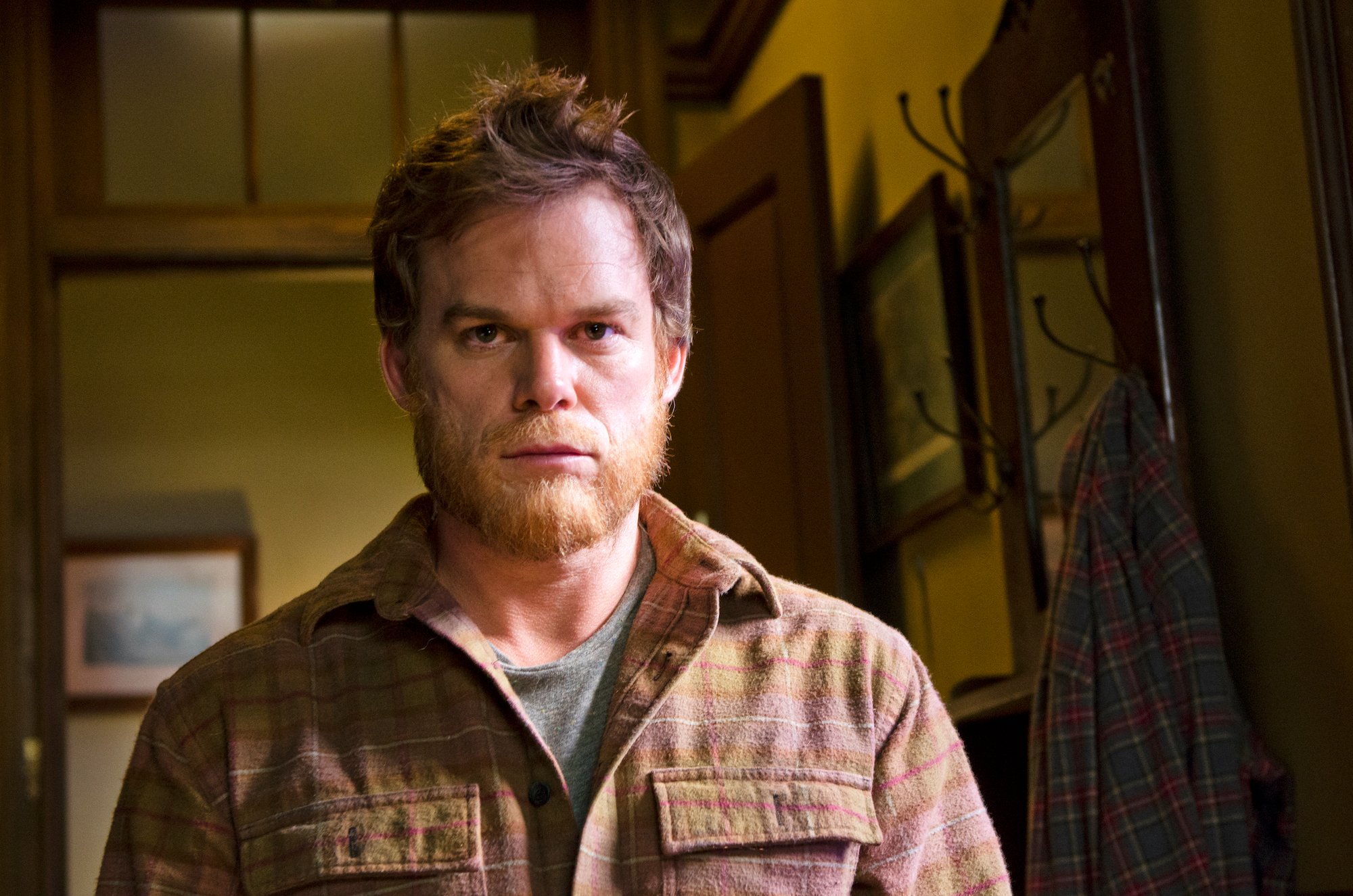 What is 'Dexter: New Blood?'
In the Dexter series finale, Dexter (Michael C. Hall) left his life and family behind to start over. He faked his death by making it look like he was killed during Hurricane Laura and fled to the wilderness to live a solitary life. However, the revival won't pick at that point. It instead jumps forward a decade into the present, finding the killer living in a town in Upstate New York called Iron Lake.
"When we meet him [in the revival], he is living a very calm and abstinent monastic life in upstate New York in a fictional town called Iron Lake," showrunner Clyde Phillips told the website Drama Quarterly.
"He works at the fish and game store, surrounded by weapons of minor destruction and by the trophies of what other people have killed – deer heads and stuffed trout on the wall," he added. "We also learn he's got a new girlfriend who is the chief of police. He can use that accessibility to the police station to his advantage, because even though he's had a monastic, abstinent life, this is Dexter and Dexter is going to kill people."
RELATED: 'Dexter' Star Hints the Revival Is Inspired by Alternate Ending Idea
The revival will reunite Dexter and Debra Morgan
After much speculation, it was confirmed in August that Jennifer Carpenter would reprise her role as Debra Morgan. Debra was Dexter's sister and also worked at the Miami Metro Police Department with him. She infamously died in Dexter Season 8, but she's set to return in the revival as his dark passenger, guiding him and helping him make good decisions.
A photo obtained and published by Entertainment Weekly shows him enjoying a meal in his cabin as Debra sits and glares at him from across the table.
Phillips said during a panel discussion at Showtime's TCA presentation in August that Debra won't just be his dark passenger. "She represents a corner of Dexter's mind that we all have in our own heads that says, 'Well, wait a minute, if you do this, then there are consequences," he explained, according to Deadline.
That being said, we can expect to see her in Dexter's ear as he faces off against Kurt Caldwell (Clancy Brown), the villain of Dexter: New Blood. According to Deadline, his character description says he's an Iron Lake native and "the unofficial mayor" of the town.
"He's realized the American dream by going from driving big rigs, just like his father did, to now owning several trucks and the local truck stop," the statement continues. "Powerful, generous, loved by everyone – he's a true man of the people. If he's got your back, consider yourself blessed. But should you cross Kurt, or hurt anyone that he cares for… God help you."
RELATED: 'Dexter: New Blood': We Finally Understand the Conflict Between Dexter Morgan and Kurt Caldwell
When does 'Dexter: New Blood' start?
Dexter: New Blood premieres at 9 p.m. ET on Sunday, Nov. 7. Watch the show on Showtime.