'Dexter: New Blood' Theory Explains Vince Masuka's Potential Return
Dexter Morgan has a completely different life in 'Dexter: New Blood.' He's in a 'world away from Miami,' surrounded by new people. But 'a beloved old character' from his time with the Miami Metro Police Department will reportedly appear in the show. Here's why some think it's Vince Masuka.
Michael C. Hall is back to play everyone's favorite vigilante killer, Dexter Morgan. The revival series, Dexter: New Blood, is set almost a decade after the events in the original series finale and finds the character in "a world away from Miami" under a fake name. While there are few characters from his past, someone from the Miami Metro Police Department will reportedly appear in a later episode of the show.
Fans have no idea who it'll be, but Vince Masuka is one of the names that have come up — and this theory explains how he could return.
[Warning: This article contains spoilers for Dexter: New Blood Episode 1.]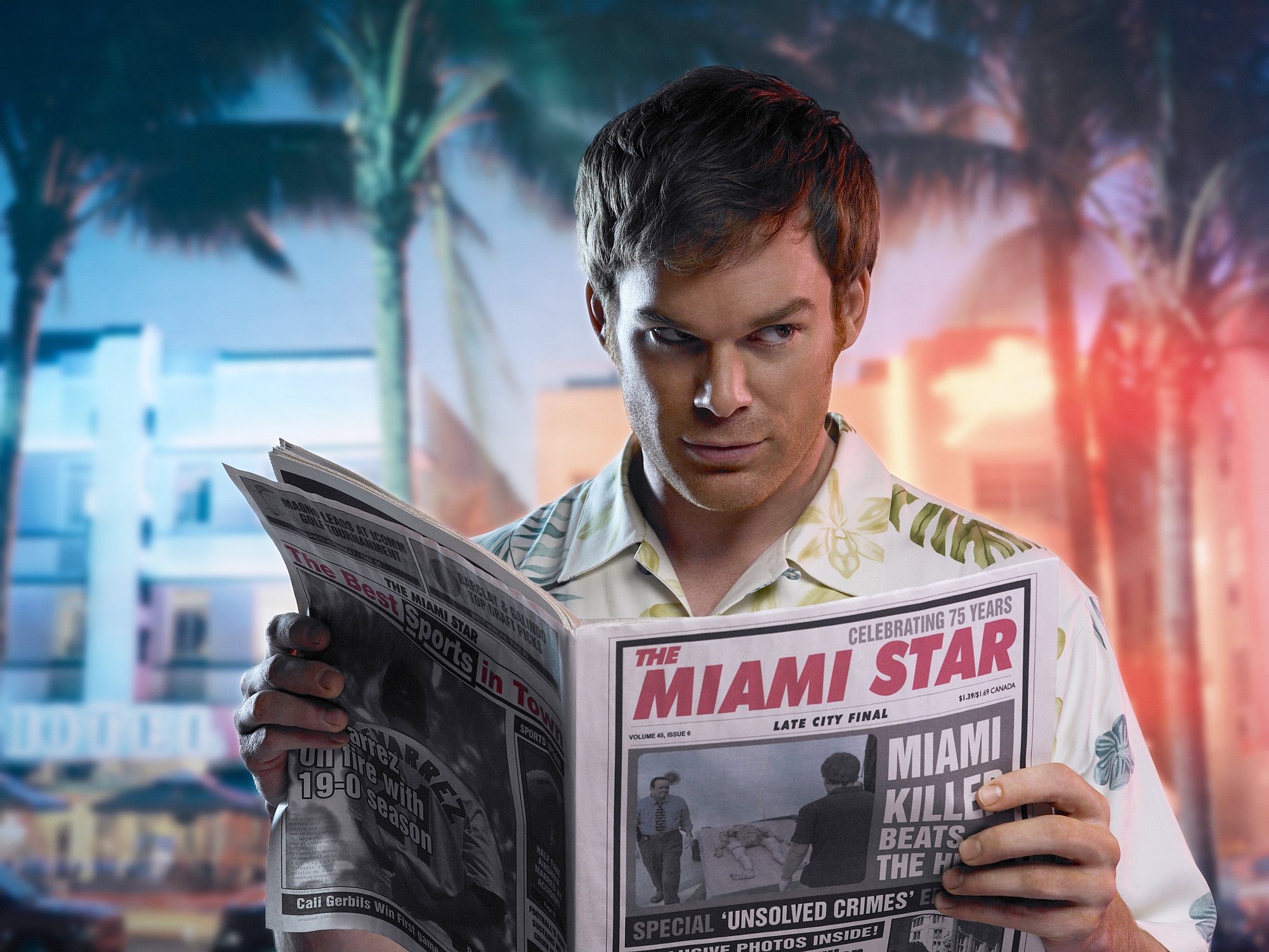 'Dexter: New Blood' marks a new chapter for Dexter Morgan
It's been eight years since Dexter faked his death and went into hiding, after leaving his son behind with his girlfriend, Hannah McKay. After some time in the Oregon wilderness, he moved and settled into the fictional small town of Iron Lake, New York, where he lives under the name Jim Lindsay and works as a salesman at a hunting supplies store. He's in a relationship with police chief Angela Bishop and is well-known in the community.
The entire time, he hasn't killed, but that changes after he learns Matt Caldwell, a local bad boy and the son of a wealthy businessman, was responsible for a boating accident that left five dead. As police investigate Matt's death, famous true-crime podcaster Molly Park arrives to look into missing women.
Fans have connected the podcaster to Masuka
The Dexter: New Blood trailer depicts Molly taking a selfie at a crime scene, where Dexter and others have gathered. Assuming she would post it online, a Redditor figured Masuka, being the person he is, probably follows her account and would notice Dexter in the background of the photo.
"This Asian crime reporter that comes to investigate a series of disappearances must be famous and we watch her at the trailer taking photos and selfies and Dexter tries to hide his face from them. Just think about it: she posts them on Instagram or Twitter and Masuka who is a pervert and definitely follows her observes someone looking like Dexter and puts some pieces together," read the post.
Many readers loved the idea. The only thing is that C.S. Lee, who plays the character, has denied any involvement in the show. "Nobody from [the] og cast is back as far as I know," he said in a comment on Instagram. "I'm not involved."
The podcaster, however, is a 'threat' to Dexter
Only time will tell what happens. But Jamie Chung, who plays Molly, did say her character would be a "threat" to Dexter.
"In essence, it's exactly what Dexter fans want," she told The Hollywood Reporter when discussing the revival. "The character of Molly Park is so fun and vibrant. And true-crime podcasting is a fairly new medium in terms of true crime, and introducing that into Dexter's world is another threat to revealing his identity. So it's been really fun."
Fans can watch the show at 9 p.m. ET on Sundays on Showtime.