'Dexter: New Blood' Theory Predicts Return of Unexpected Antagonist
Dexter premiered on Showtime in 2006 and quickly became one of the most popular shows on the air, attracting positive marks from critics, various awards, and a legion of fans. It revolved around Dexter Morgan, an employee of the Miami Metro Police Department who turned out to be a serial killer. Dexter targeted violent criminals who were never caught or convicted, committing more than 100 murders before the show ended.
He's a different person now, as shown in the trailer for the Dexter revival, Dexter: New Blood. But one theory predicts that he'll be figured out, by Jacob Elway.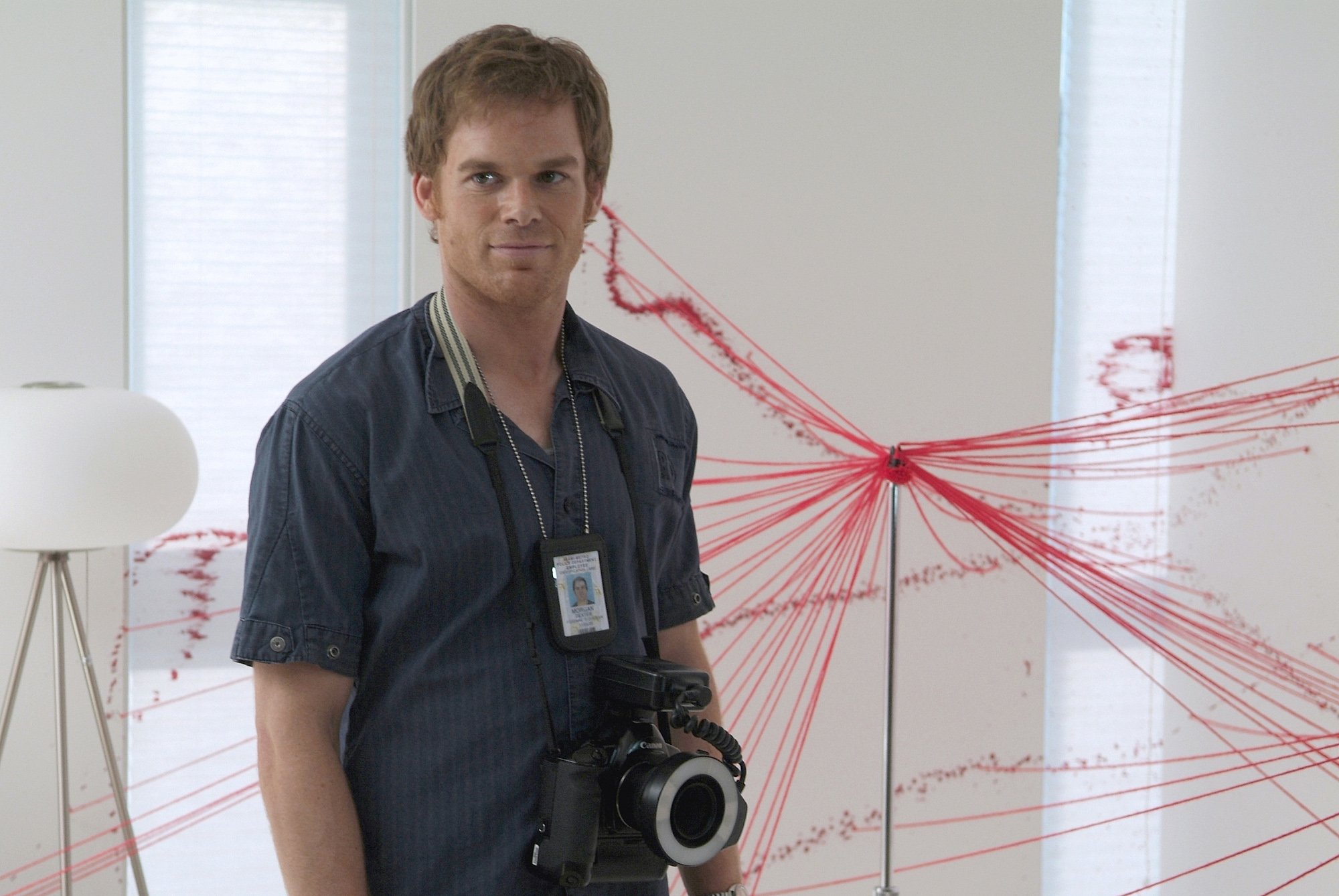 'Dexter' Season 8 introduced Jacob Elway
Elway was introduced in the eighth and final season of Dexter. Portrayed by Sean Patrick Flanery, he worked under the MMPD before leaving to start his own private investigation firm. He spent much of the season tracking down Hannah McKay (Yvonne Strahovski), later learning she was Dexter's (Michael C. Hall) girlfriend.
He eventually found her on a bus as she was making her way to Argentina with Harrison Morgan, telling Hannah he was going to turn her in for bounty money. But she was able to escape after shooting him with one of Dexter's tranquilizers. She and Harrison eventually made it to Argentina but without Dexter, who had decided instead to fake his death and go into hiding.
A fan theory says Jacob Elway will be back to hunt Dexter
Dexter will return to Showtime in November with a 10-episode revival focusing on Dexter's current life. He's now in the fictional Iron Lake, New York, hiding out under the fake name Jim Lindsay. But many believe he'll be tracked down, perhaps by Elway.
"I've rewatched the entire series looking for clues about the 9th season," reads a Reddit comment. "The trailer says 'you can hide from your past but you can't run away. Well, the only characters that know who Dexter is are Lumen and Jonah Mitchell. Since Dexter didn't kill him, he kinda has motive, but I think it's not him or Lumen."
"I believe that Elway will kickstart the hunt, since he couldn't get Hannah on the bus in the last episode," the comment continues. "That man's pride has been shattered right there. I believe he will hunt and find Hannah and, from there, he will know about Dexter."
It does sound possible, but as Pop Culture notes, Flanery has already ruled out his involvement in the revival series. "I hadn't been approached at all," he told the website in an interview published in January. "I'm sure they're going in a very different direction. No idea. I haven't spoken to anybody about it."
Sure, he could have been playing coy, but his comments are convincing to us. We do know the revival will feature someone from the MMPD, though. It just remains to be seen who that person is.
When does the revival come out?
The series will return to Showtime at 9 p.m. ET on Sunday, Nov. 7. Remember, there are just 10 episodes. But it seems there could be more, depending on the success of the revival and the ending. Be sure to check back with Showbiz Cheat Sheet for any future updates on the revival.