'Dexter: New Blood' Theory Suggests Angela Will Seek Out Vince Masuka in Remaining Episodes
Will Vince Masuka be the one to blow this whole thing open? Many 'Dexter: New Blood' fans think so after spotting a 'clue' in the latest episode.
Eight years after fleeing Miami, Dexter Morgan has settled into the fictional small town of Iron Lake, New York, where he has an average life with a job and a girlfriend. But the more Angela Bishop discovers about him, the more her suspicions grow.
Angela only made more connections and discoveries in the latest episode, "Unfair Game," leading some viewers to question if she'll track down those from his past, like Dexter's former colleague Vince Masuka.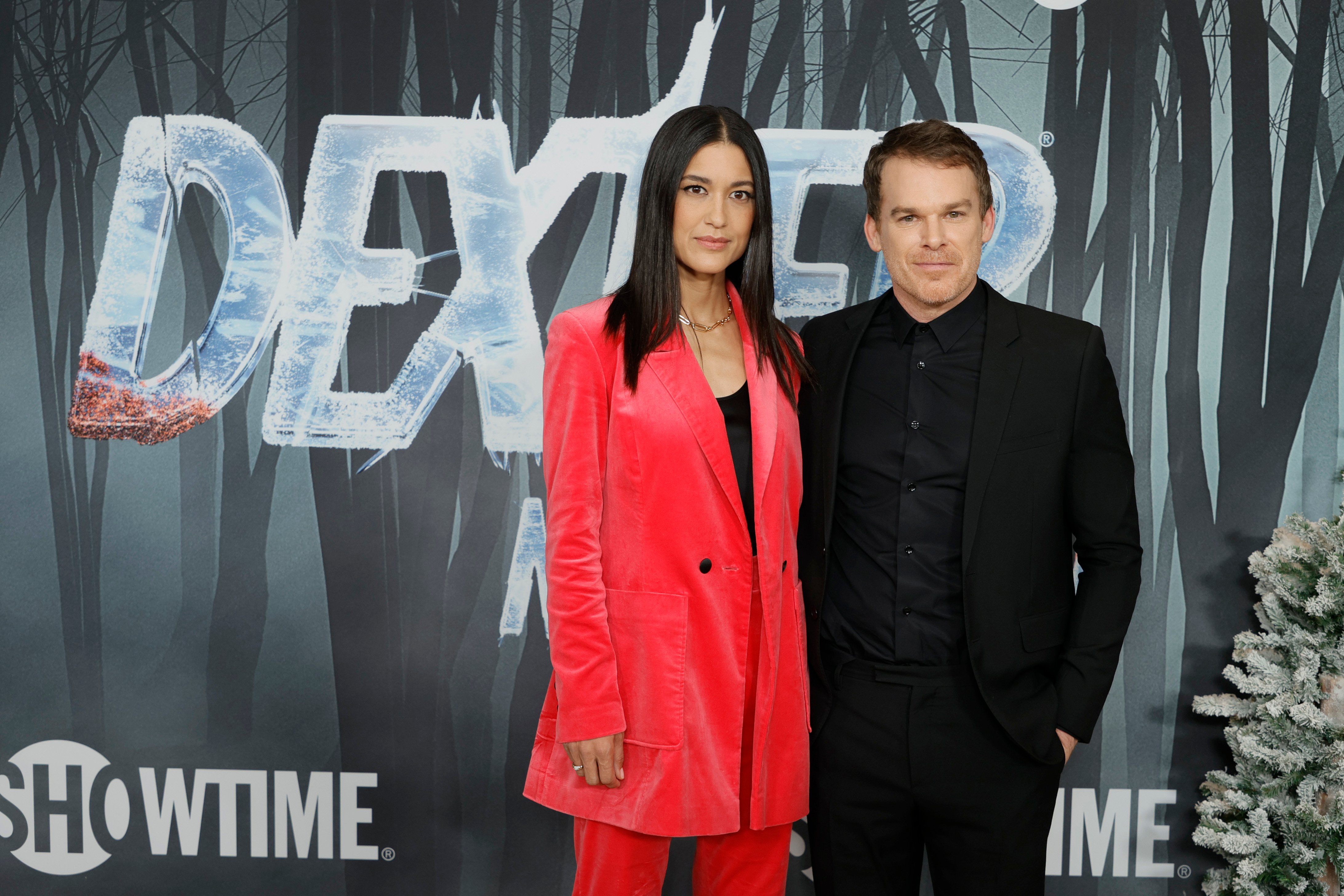 Angela is on to Dexter in 'Dexter: New Blood'
In Dexter: New Blood Episode 8, which aired on Dec. 26, Angela finds out from Logan that Dexter "nearly killed" the drug dealer Miles when she was away at a police conference.
She tracks Miles down and listens to his side of what happened between him and Dexter. Miles explains he and Dexter were outside when Dexter poked him in the neck with something before fully attacking him. Angela puzzles over the reason Dexter started beating him up after the police arrived and leaves to investigate further after snapping a picture of the puncture wound.
Circling back to Logan, she asks him about the timeline of the investigation into the drug dealers. She learns that Miles got his product from a guy name Jasper, who overdosed before the cops could arrest him. Angela visits the coroner's office to go over Jasper's death and spots a similar puncture wound on his neck.
Back at home, Angela looks over the notes about Jasper's death and sees there was ketamine in his system. She turns to her computer, which she'd apparently used earlier to look up information about Dexter's time working with the Miami Metro Police Department with Vince Masuka. She searches Miami homicides involving ketamine and finds the drug was used by the infamous Bay Harbour Butcher.
This 'Dexter: New Blood' theory suggests Vince Masuka will return
After the episode, many viewers took to social media to react and share theories about what'll happen next. Some writing on Reddit believed Angela's next step would be to contact Masuka given that he worked so closely with Dexter and has key knowledge about the Bay Harbour Butcher case.
"I think Angela will get in contact with Vince Masuka, LFI and ask about ketamine being found in the BHB victims or any needle marks," one fan wrote, earning many upvotes. "They said that another character from the original show was going to show up in the next or final episode. It would be amazing to see Masuka again."
Some also pointed out showrunner Clyde Phillips' past comments about the show's end. In an interview with TV Insider, he mentioned the Dexter: New Blood finale would be "surprising but inevitable." To a lot of people, that sounds like Dexter could be caught for his crimes, possibly with the help of people from his past. But there are various other theories, ranging from Dexter's death to his escape.
What has C.S. Lee said about his involvement in the show?
It would indeed be exciting to see Masuka back. The only thing is, the actor who plays him, C.S. Lee, has already ruled out his involvement. "I'm not involved," he said in a comment shared to Reddit. But, "Of course they could put us in if they wanted. 🤷‍♂️ #whereismasuka," he added. Still, many fans are convinced Masuka will be back and Lee was just playing coy.
We guess only time will tell what happens. Be sure to check out Dexter: New Blood when it airs at 9 p.m. ET on Sundays.