'Dexter: New Blood' Title Doesn't Mean What Fans Think, Producer Says
Dexter fans have been eagerly awaiting the return of the Showtime series. When they announced the title, Dexter: New Blood, fans started speculating on what the subtitle could mean. The producers of the show want the fans to know they're wrong.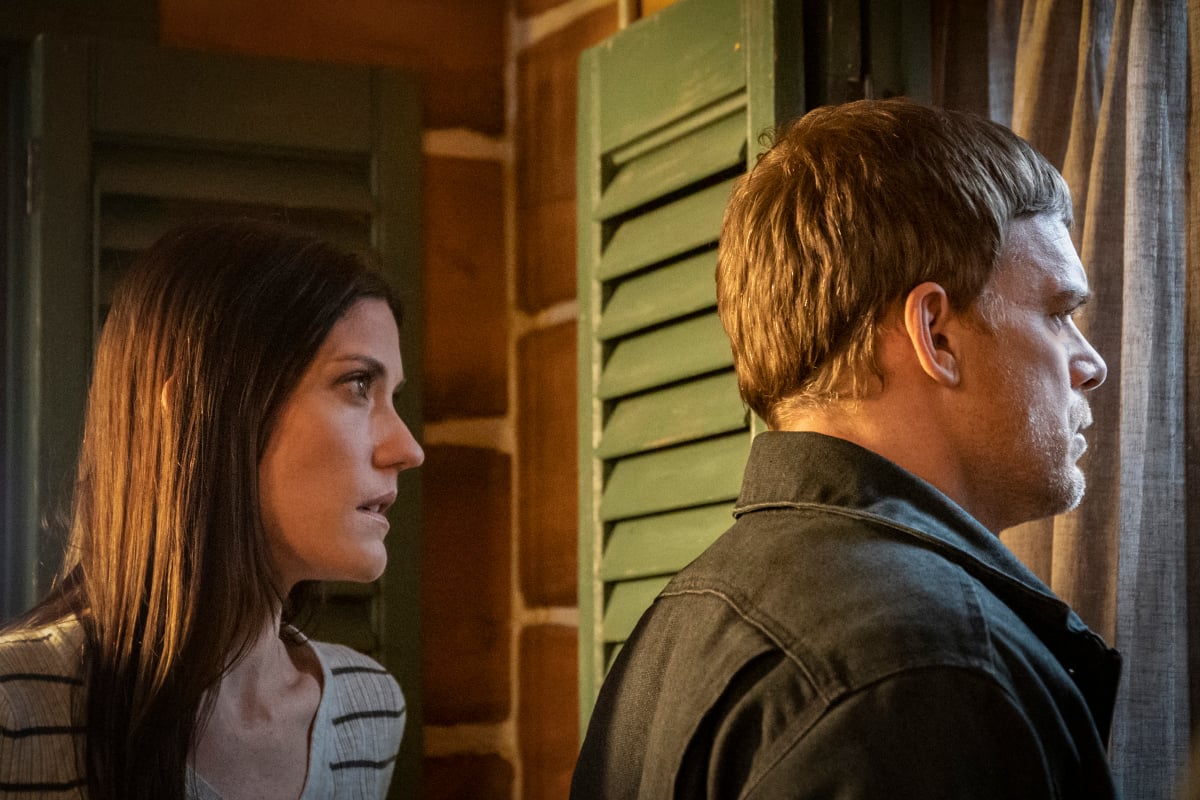 Executive producers Clyde Phillips and Scott Reynolds were on a Zoom panel for the Television Critics Association on Aug. 24. They threw speculators off their track with some comments about Dexter: New Blood. We'll have more with the cast and creators of Dexter: New Blood before it premieres Nov. 7.
'Dexter: New Blood' doesn't necessarily mean Harrison
The subtitle suggests to many that Dexter (Michael C. Hall) is going to pass the torch. Who better to carry it than Harrison (Jack Alcott)? Phillips said it's not that explicit. The title wasn't even his idea.
"That was really a network decision," Phillips said. "This is a whole new embodiment of the show, a whole new imagining of the show. I keep using the word new because it's new blood. Obviously blood has a lot to do with the show. It is, after all, Dexter. But Harrison is not necessarily the new blood. It is the fact that almost a decade has passed since the season 8 finale and we want to acknowledge that."
'Dexter: New Blood' features some old blood too
Jennifer Carpenter confirmed her appearance in Dexter: New Blood. She was actually part of the panel, too. John Lithgow also spilled that he's back. Phillips assured fans there are more regulars they have not announced yet.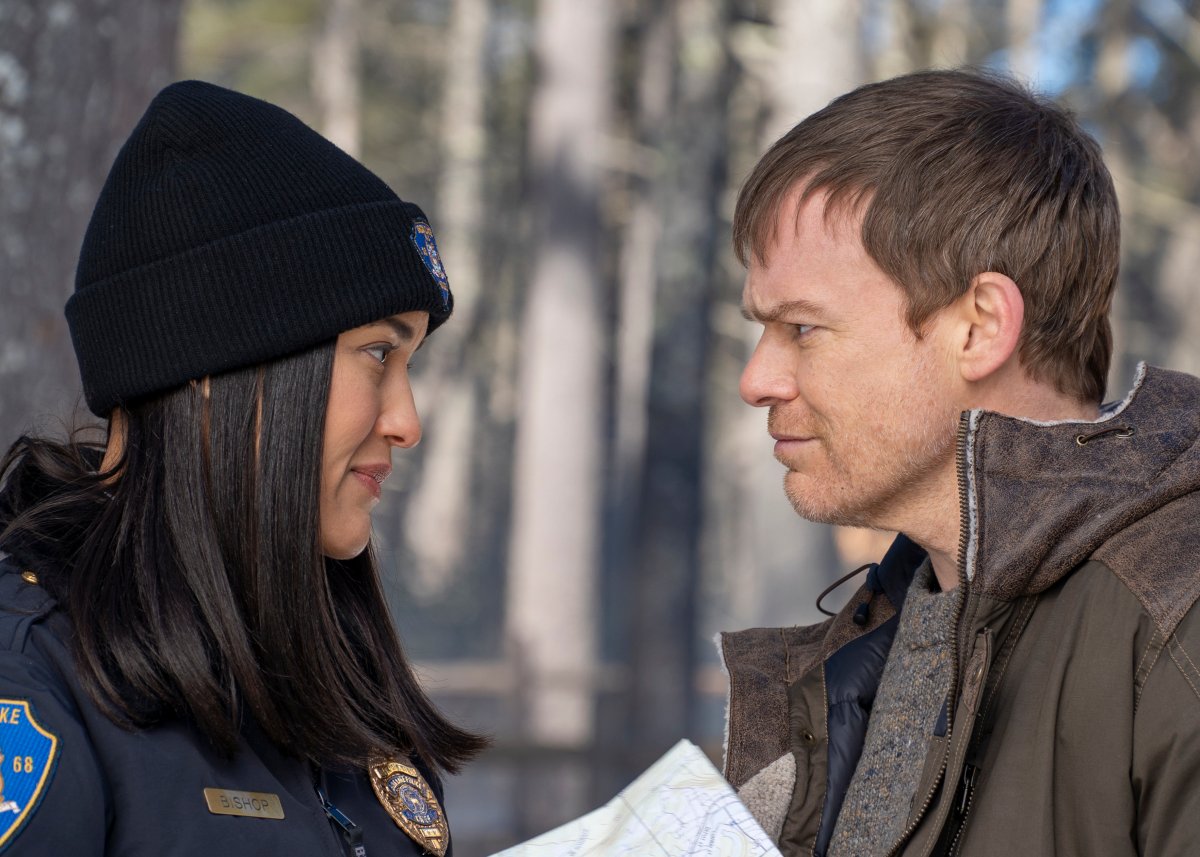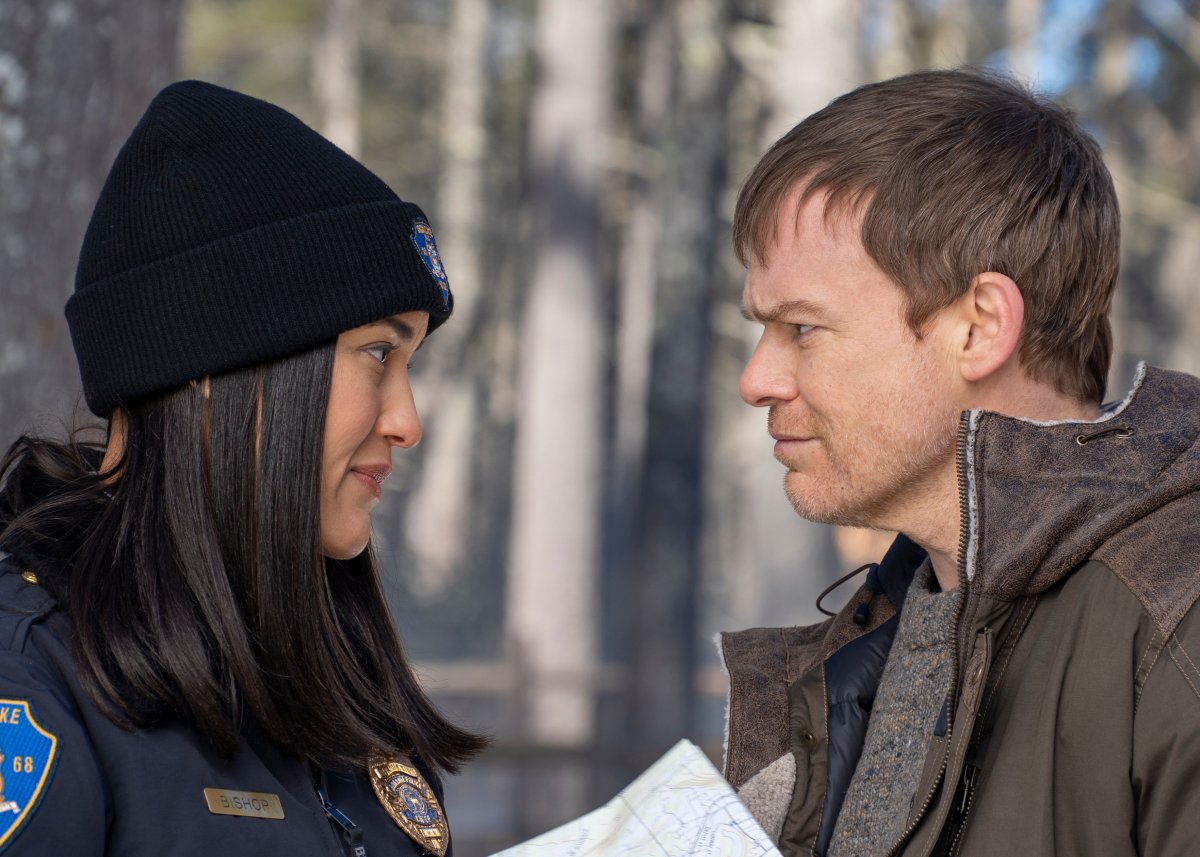 RELATED: 'Dexter: New Blood' Rejected This Idea from Michael C. Hall's Mother
"There's several people that are coming back and a couple whom have not been announced," Phillips said. "e tried to keep all these secrets, and they were impossible to keep in this day and age. John Lithgow wins an Emmy for Perry Mason and talks about how great it was to work with Michael, me, and Jennifer on Dexter, which meant 'Oops, Jennifer is back' which was supposed to be a secret. We can do anything so we pretty much went through 'What's the best for the story, what's the best for Dexter's character, what's the best for the whole season?' Those were the people that we brought back."
A new setting does bring some new blood
Dexter: New Blood finds Dexter Morgan living in Iron Lake, New York. That is a far cry from Miami, Florida. Reynolds explained what new blood Iron Lake gives the new season.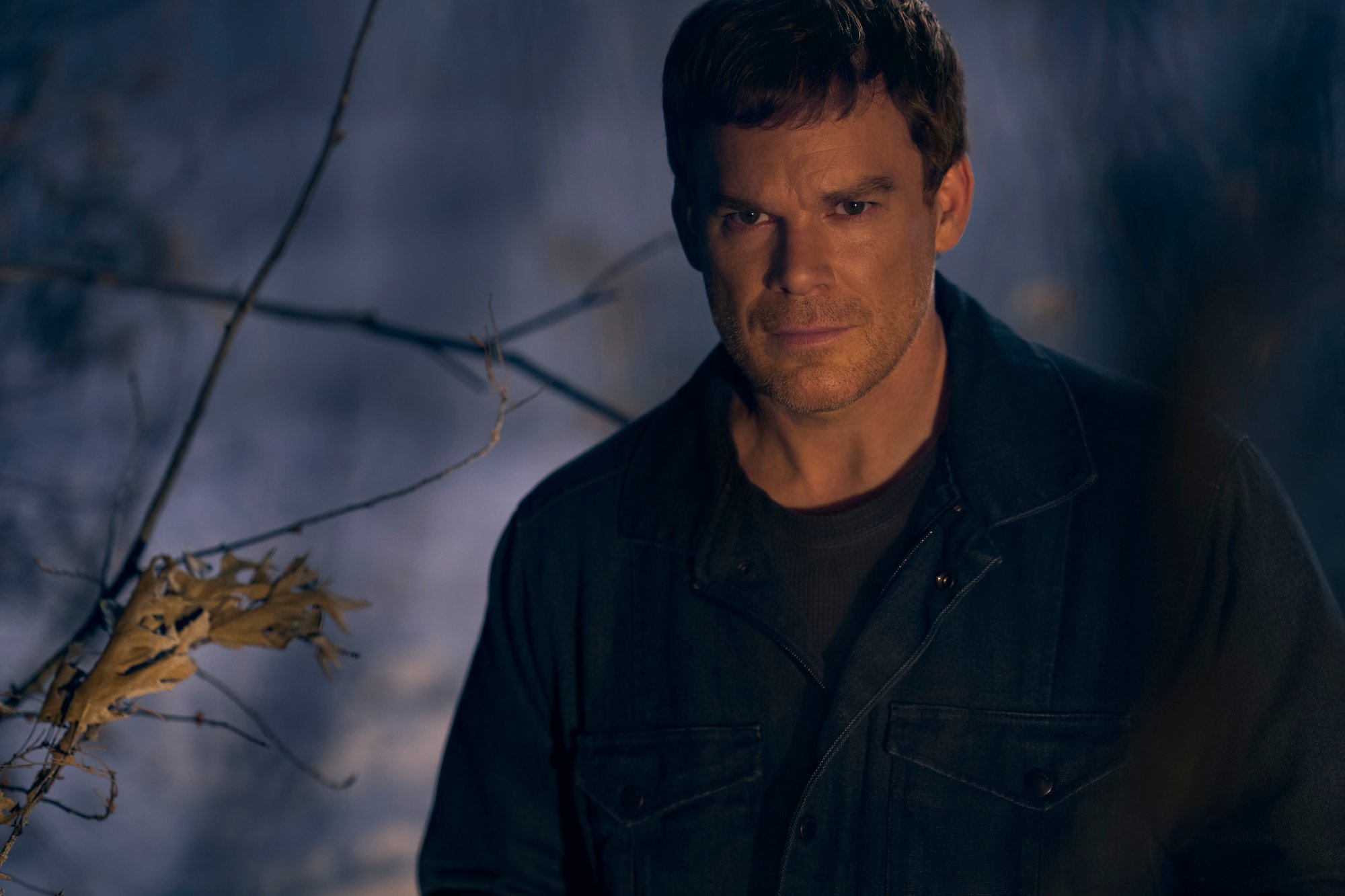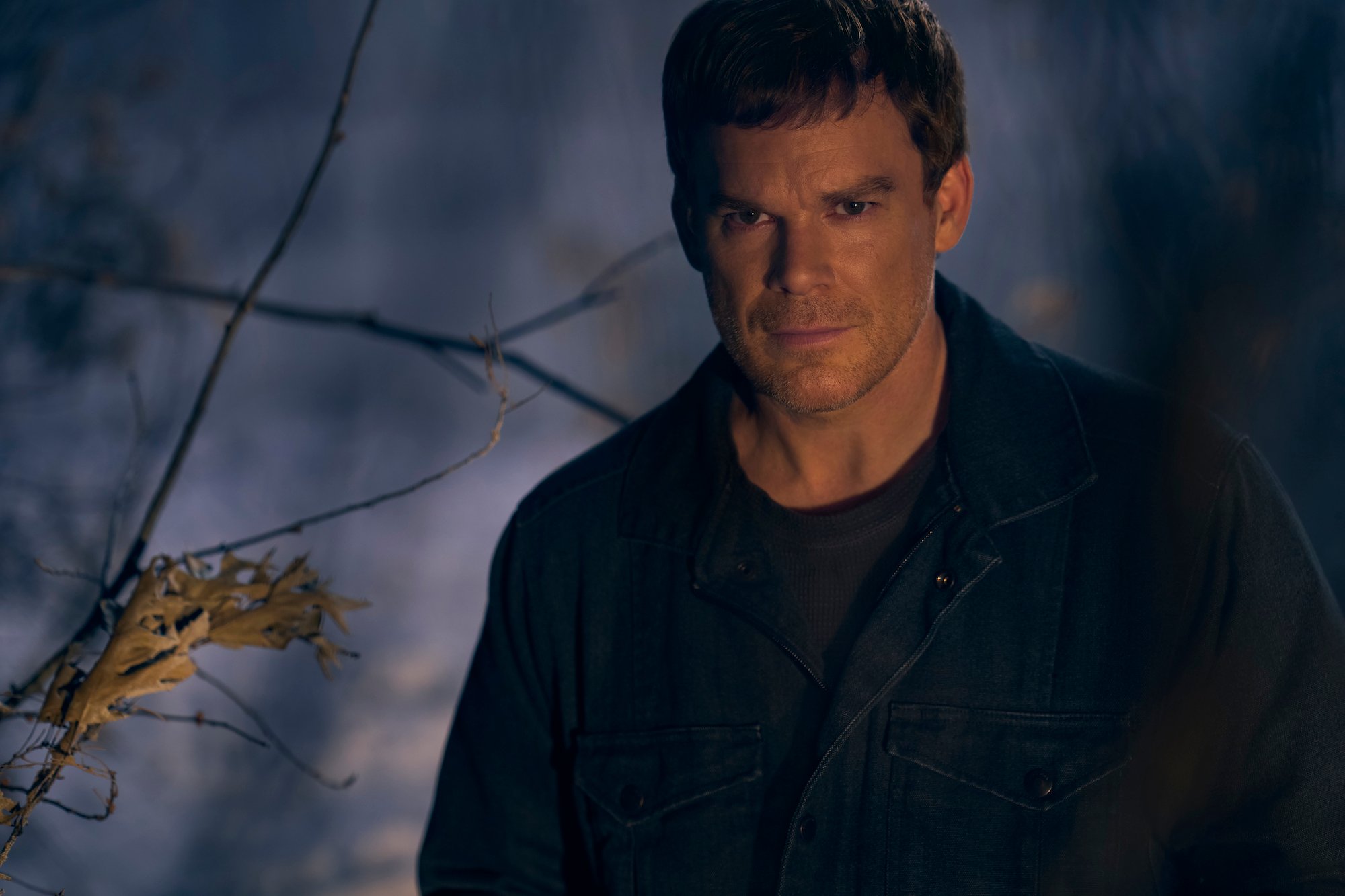 RELATED: 'Dexter: New Blood' Had to Rewrite 1 Scene Because of COVID-19
"One of the big reasons why we wanted to do this Iron Lake small town life was just how beautiful blood on snow is," Reynolds said. "That sort of like red against the white, it excited us. That's one of the big reasons why we went to the sort of small-town sort of thing."
There is also a history of serial killers in small towns.
"That Oregon area, there's the BTK and Three River Killer," Reynolds said. "I don't know what drives them into that area, but I think like-minded things draw themselves to each other, which is a big part of this show. It's a big conceit of the show, even.  And that will be interesting to see in this beautiful, idyllic, small town of Iron Lake, to see how that works out."