'Dexter: New Blood' Trailer Teases the Return of Deb and Harrison
It's been almost eight years since Showtime's Dexter released its final episode. The finale was met with mostly negative reviews. Fortunately, the series will get another shot. Showtime announced that the revival, Dexter: New Blood, will pick back up on Dexter Morgan's story 10 years later. Yesterday, Showtime released the full official trailer for the series and fans couldn't be more excited. The trailer teases the return of two major and beloved characters from the original series. It also shows a dangerous new serial killer at large.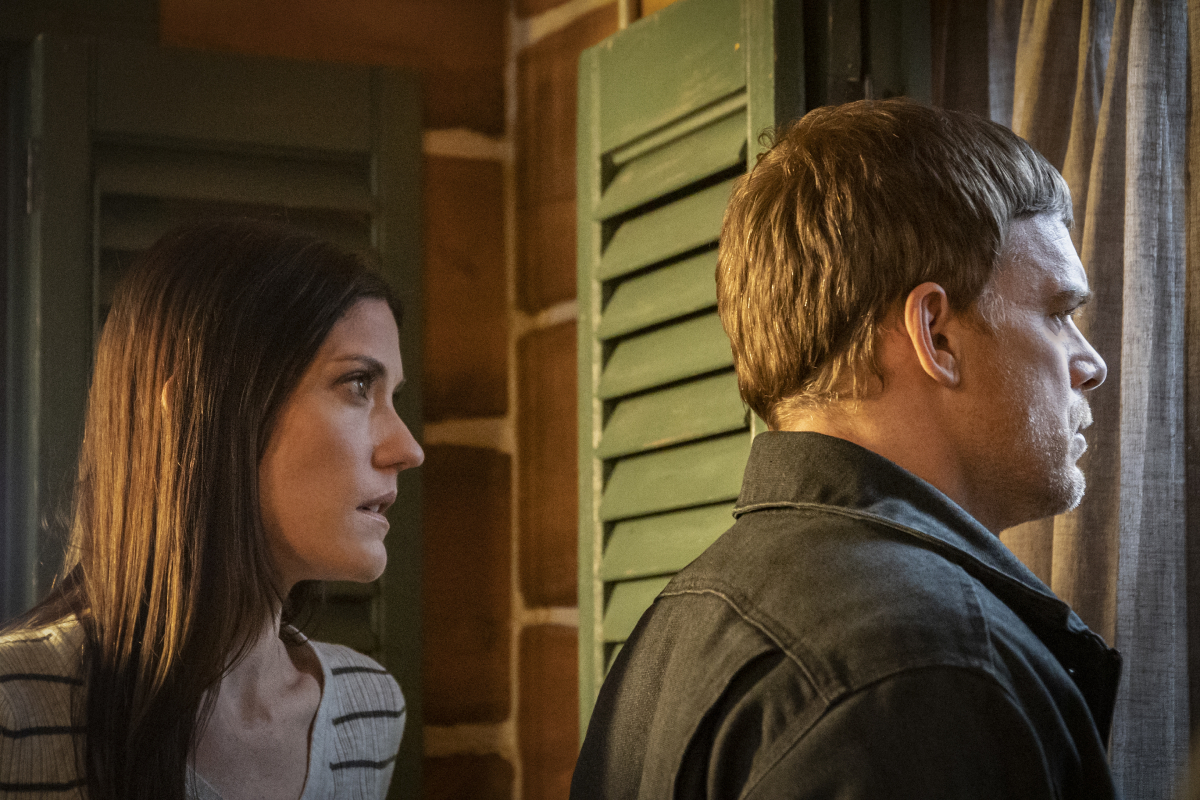 Who is the masked gunman in 'Dexter: New Blood'?
In the original series, Dexter is a serial killer who kills other serial killers terrorizing his home in Miami. In the revival, it looks like things have been much quieter for Dexter in his new home in Iron Lake, New York. However, things are about to change. Dexter's new girlfriend is the chief of police, Angela Bishop.
In the trailer, she tells Dexter that a child has gone missing from Iron Lake. Her words are cut with a scene of a young woman climbing into the seat of a semi-truck. Later, a masked gunman takes aim at a woman running from a cabin. The trailer confirms that a new serial killer is at large in Iron Lake, perhaps even a killer who is a long-haul trucker. It's only a matter of time before Dexter gets to work trying to take down this mysterious gunman.
Deb returns as Dexter's new Dark Passenger
In the original series, Dexter's dead father served as his "Dark Passenger", his conscience and voice of reason. Dexter's sister Deb died in the final episode of Dexter. Now Deb will return to New Blood as Dexter's new Dark Passenger. The trailer finally gives Deb a voice in the new series. "You are a serial killer," she reminds Dexter. "You love that you're getting away with murder and you cannot wait to kill again. Have you learned nothing?"
Fans are excited to see that Deb will have a role in the new series after her death in the Dexter finale. "I love that we still get Deb, I didn't think I was gonna be able to watch this without her; so hearing that she's in his head was everything!" one fan exclaimed in the comment section of the trailer on YouTube. Deb's new role as Dexter's Dark Passenger will certainly be an interesting twist to the series.
Harrison Morgan finds Dexter
In the series finale, Dexter entrusts the care of his son Harrison to Hannah McKay and fakes his own death. The last fans saw of Harrison, he was a little boy living in Argentina with Hannah. Now fans are finally going to get to see Harrison all grown up.
At the end of the new trailer, Dexter finds a teenage boy in his home. "Are you Dexter Morgan?" he asks. "It's me, your son." Fans are ecstatic that Harrison will return, but this scene leaves a lot of questions unanswered. What happened to Hannah? How did Harrison find Dexter? How much does Harrison know about Dexter's life? Hopefully, the New Blood will have all the answers.
Dexter: New Blood premieres on Showtime on Nov. 7 at 9 p.m. ET.