'Dexter: New Blood' Executive Producer Breaks Down Trinity's Return
The Trinity Killer appeared in the Dec. 19 episode of 'Dexter: New Blood' -- but only briefly. Now, fans are wondering whether there will be other scenes of him.
Dexter: New Blood just brought back one of the most iconic characters from the original series, with The Trinity Killer appearing in the seventh episode, "Skin of Her Teeth."
Born Arthur Mitchell, Trinity was a serial killer who famously killed Dexter Morgan's wife Rita in Dexter Season 4. He was hunted and killed by Dexter in the same season. But he returns in a flashback in Dexter: New Blood, when Harrison Morgan opens up about the memories of his mother's murder.
Executive producer Scott Reynolds spoke about John Lithgow's return to the role in an interview.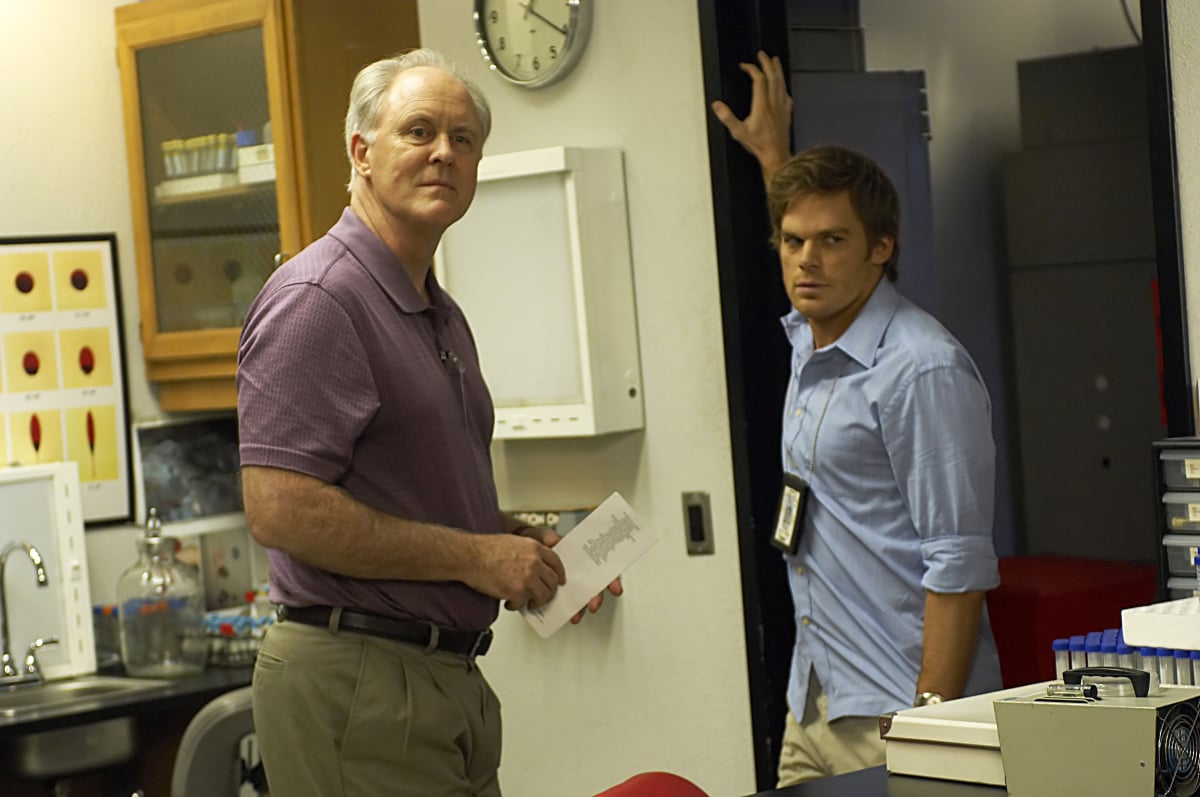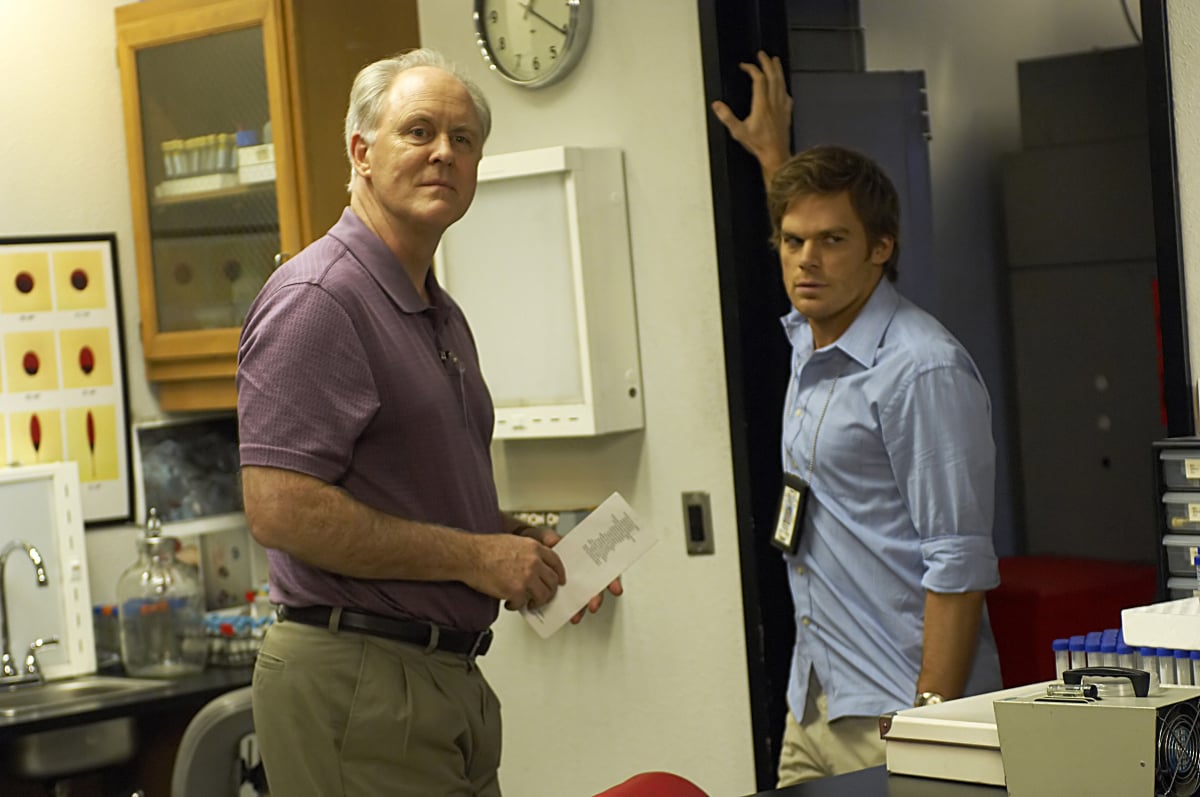 How 'Dexter: New Blood' brought back Trinity
Dexter: New Blood is set almost a decade after Dexter fled Miami and moved to the wilderness, after abandoning Harrison. He's still in hiding, in a fictional small town in upstate New York, where he uses the name Jim Lindsay. But his quiet life is interrupted when Harrison suddenly shows up.
While Harrison initially seems normal, he begins exhibiting behavior that leaves Dexter concerned. Harrison eventually opens up to his father about the origins of his violent tendencies in Dexter: New Blood Episode 7.
He notes that he grew up having certain nightmares about Trinity, but didn't realize they were actually memories until listening to Molly Park's podcast on the killer. He recalls seeing a naked Trinity step out of the bathtub after killing Rita to comfort him, telling Harrison, "Daddy will be home soon." He thinks Dexter abandoned him after realizing he'd developed dark tendencies when Dexter really just wanted to protect him.
Dexter realizes that in order to have a relationship with Harrison, he needs to come clean about everything. But Harrison storms off before he gets the chance.
Reynolds on Trinity's cameo in 'Dexter: New Blood'
After the episode, Reynolds spoke about Trinity's return on the Dexter: New Blood Wrap-Up podcast. It was the first time Lithgow had played the character in years, but Reynolds said his return was seamless.
"The day on set, Lithgow just slipped back into that character so easily," he shared. "He just showed up on set, and we were sitting there waiting for Lithgow to come down, and he comes down, sits down next to me in his robe, and he's like, 'Hello Scott.' And we talked about his children's books he's been writing and he sings a little song. [He's] the kindest human being you've ever met in your whole entire life."
"And then we're ready to go, and he's like, ok, steps into the bathtub … and he just turned into that guy like, 'There, there. Daddy will be home soon,'" he recalled. "So incredible."
Reynolds did not share whether Lithgow will appear in any additional scenes. While he is credited on the show's IMDb page for a total of four episodes, that information can also be unreliable.
When previously asked about his involvement in the show, Lithgow told Deadline he would appear in a "flashback." He filmed for just a day, suggesting there aren't very many scenes of him. But he did tease "all sorts of wonderful surprises and callbacks from the first few seasons."
Showbiz Cheat Sheet previously reached out to representatives for Lithgow for further comment on his role in the revival, but did not hear back.
Other characters who could appear in the show
Whether Trinity appears again remains to be seen. But we do know that there's at least one more cameo ahead. TV Insider previously reported that "someone else from Dexter's past" would return in the tenth and final episode of Dexter: New Blood. "It becomes a big story point," added showrunner Clyde Phillips.
His comments prompted plenty of guesses, ranging from Vince Masuka and Joey Quinn to Hannah McKay and James Doakes. But it's worth noting that many of those actors have ruled out their involvement. We guess we'll see as the show continues playing out.