'Dexter: New Blood': You Can Watch the First Episode Now for Free
After eight long years, Dexter is finally back with 10 new episodes. Titled Dexter: New Blood, the show resolves the big question of what happened to Dexter after season 8 and aims to offer a better conclusion to his story than the original did. That being said, you certainly won't want to miss it. If you weren't able to catch the premiere, it's available online now — and for free. Here's how to watch it.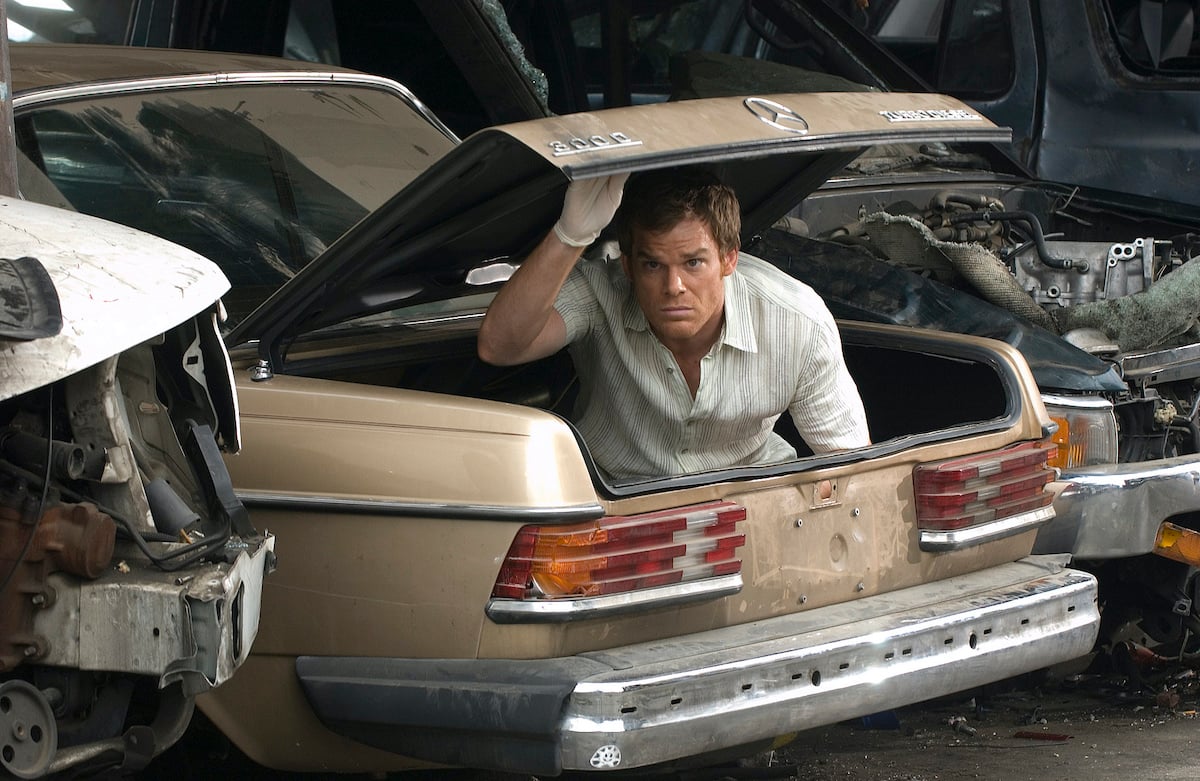 How to watch 'Dexter: New Blood' for free
Dexter made its highly-anticipated return to TV on Sunday, Nov. 7. The show is available to watch on Showtime either through cable or on the app. But if you don't have a subscription, you can watch the first episode now on the Showtime YouTube channel.
It's unclear if other Dexter: New Blood episodes will also be uploaded online. But there's plenty of other related content available, including behind-the-scenes footage, teaser trailers, and more.
'Dexter: New Blood' finds Dexter Morgan in a new world
For eight seasons, Dexter chronicled the life of Dexter Morgan, a blood-spatter analyst for a Florida police department with a double life as a serial killer. The revival begins almost a decade after Dexter fled the state and went into hiding, finding him tucked away in Iron Lake, New York, living a life devoid of killing.
"When we meet him [in the revival], he is living a very calm and abstinent monastic life in upstate New York in a fictional town called Iron Lake," showrunner Clyde Phillips explained to the website Drama Quarterly.
"He works at the fish and game store, surrounded by weapons of minor destruction and by the trophies of what other people have killed – deer heads and stuffed trout on the wall," he added. "We also learn he's got a new girlfriend who is the chief of police. He can use that accessibility to the police station to his advantage, because even though he's had a monastic, abstinent life, this is Dexter and Dexter is going to kill people."
Phillips explained that Dexter moved to Iron Lake, which has a population of under 3,000 people, because there's "less temptation." But he struggles to control himself after learning someone in the community is harboring a dark secret.
The cast of Dexter: New Blood, of course, includes Michael C. Hall, as well as actors such as Julia Jones, Alano Miller, Jack Alcott, and Jennifer Carpenter, who's back to play Dexter's conscience.
Will there be another season after 'New Blood'?
It's unclear if there will be more episodes beyond the 10 in the revival. But when asked about the possibility, Michael C. Hall (Dexter Morgan) didn't rule it out.
"I'm reluctant to say 'definitely', you know?" he told NME, when asked if the revival would be the absolute end to Dexter's story. "Let's see. What's plain now is that there's 10 new episodes."