'Dexter: New Blood': What Did Dexter Do With Matt Caldwell's Body?
Dexter Morgan (Michael C. Hall) gives in to his dark passenger in Dexter: New Blood. While it seems like Dexter fell right back into his old pattern of killing in the Dexter: New Blood premiere, episode 2 reveals that's not entirely the case. Find out where Dexter hid Matt Caldwell's (Steve M. Robertson) body — it turns out he didn't dump him in the lake as he implied in "Cold Snap." 
[SPOILER ALERT: Spoilers ahead for Dexter: New Blood Episode 2, "Storm of F***"]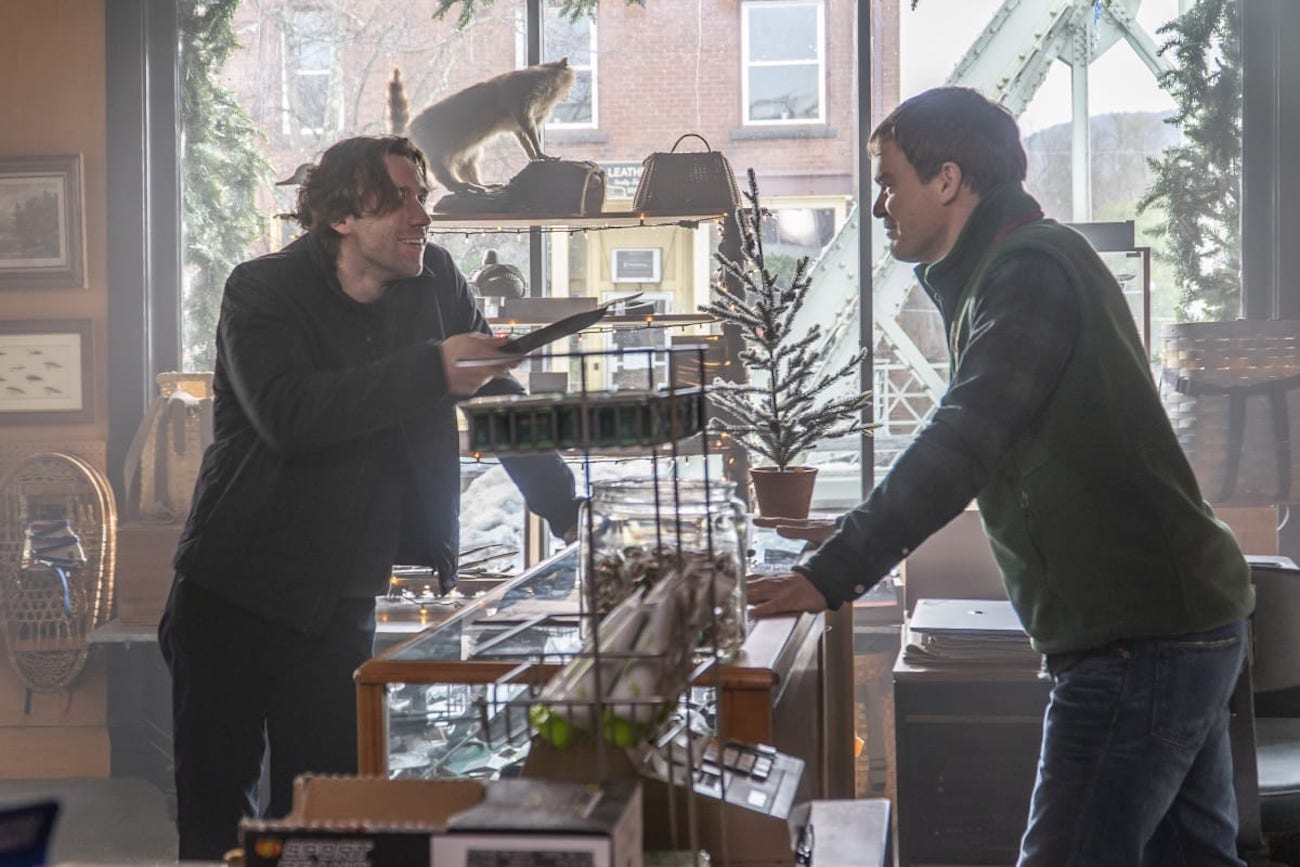 Matt Caldwell is Dexter's first victim in 'Dexter: New Blood' 
"Tonight's the night," Dexter's dark passenger says as he completes his first kill in Dexter: New Blood. "Cold Snap" started with Dexter's new life in Iron Lake, but meeting Matt Caldwell brought him back to his old ways. 
As someone with a checkered past, Dexter felt Matt deserved to die. Fortunately for the serial killer, abiding by Harry's Code is just like riding a bike. Everything, except for collecting a blood slide, came back to Dexter, from his kill room set up to his knife skills and method of disposing of Matt's body in water — or so fan's thought. In episode 2, we learn Dexter's plan to dump Matt's body didn't come to fruition. 
'Storm of F***' reveals where Dexter is hiding his victim 
In the final moments of Dexter: New Blood Episode 2, we see bags of Matt Caldwell's body parts in the dirt beneath Dexter's fire pit. "I'll leave no stone unturned," Kurt Caldwell (Clancy Brown), Matt's father, tells Dexter and Angela (Julia Jones). 
But in the Dexter: New Blood premiere "Cold Snap," Dexter talks about living near a body of water, which is where he's used to dumping his victim's bodies. "Was Matt under the fire pit?" a fan asked in a discussion thread on Reddit regarding episode 2. 
"Looked like it," another Dexter: New Blood fan replied. "Weird because the show really implied he was putting him in the frozen lake." Another fan thinks Dexter ran out of time and stashed Matt's body under the fire pit with the intention of dumping his remains in the lake later. 
'Dexter: New Blood' fans theorize about how Dexter will get rid of Matt Caldwell's body 
Yet another fan points out a different theory about what Dexter might do with Matt Caldwell's body, thanks to the previews for Dexter: New Blood Episode 3. "The preview for the next episode shows him confronting a bear," says one Dexter fan. "I think he's going to set up the bear for Matt's murder as a coverup story."
While this theory is plausible, one fan takes issue with it, given the location of Dexter: New Blood. "They would be able to distinguish an animal attack," the fan wrote on Reddit. "There would be no clean cuts, only gashes and [tears]. It would be glaringly obvious during an autopsy of any remains, and burning a body doesn't work." This fan doesn't think Dexter plans to burn the body, given the heat required to do so. 
Dexter's plan for Matt Caldwell's body remains unclear at this time. Fans will have to tune in to Dexter: New Blood on Showtime Sunday, Nov. 21, to see what happens to Matt's remains.