'Dexter: New Blood' — When Does the Revival Series Take Place?
Dexter: New Blood promises to tempt Dexter Morgan (Michael C. Hall) back into a life of murder. It's been eight years since Dexter concluded its run on Showtime. That's a lot of missed time in Dexter's fictional life, so fans might be wondering when exactly New Blood takes place.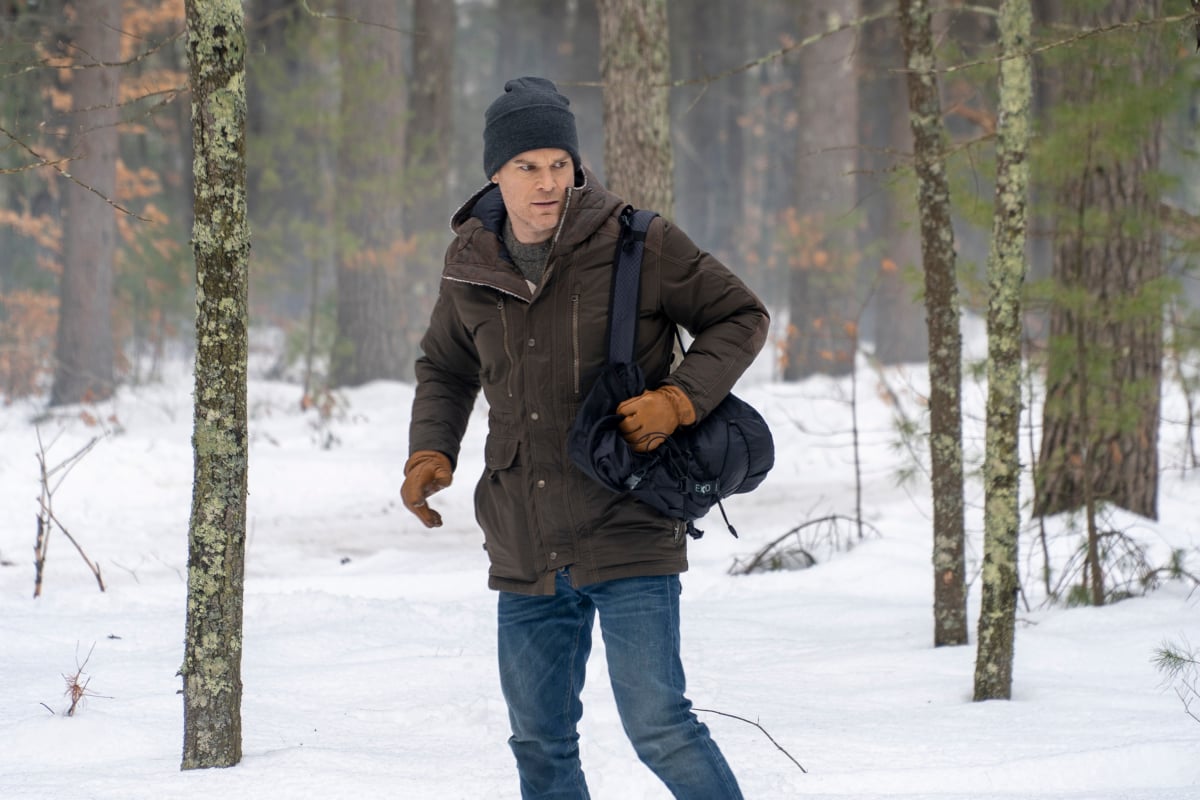 Showbiz Cheat Sheet is here to help. Hall and showrunner Clyde Phillips spoke on a Television Critics Association Zoom panel for Dexter: New Blood on Aug. 24. Here's when the revival series takes place. Dexter: New Blood premieres Nov. 7 on Showtime. 
Where we last left 'Dexter'
Dexter: New Blood treats the eight season series as if it was real time history. When it ended in 2013, that was eight years ago for Dexter Morgan. That's the reason Hall felt comfortable returning.
"I think enough time had passed that there were certain storytelling possibilities that hadn't really been in play earlier on," Hall said. "A big part of it was that enough time had passed. frankly, for Harrison to be of a certain age to be plausibly someone who has the wherewithal to track down his father."
Where 'Dexter: New Blood' begins
Dexter fans were not all pleased with where the series left the killer. He has moved on from that ending. Dexter: New Blood begins in 2021 where Dexter has lived in the town of Iron Lake, New York for some time. He's assumed the identity of Jim Lindsay in Iron Lake.
Putting Dexter in the small fictional town of Iron Lake, New York, population 2,760, means that there is so much less temptation for him to go out and do what he does. It's one of the runners through the show. Of course, this is Dexter, and people are going to die, but it's a new Dexter. And he will find himself struggling with the urge, struggling with his dark passenger, struggling with the fact that he was born in blood, and finally give into that struggle. But the whole point is to put him in this tiny town so that everybody he passes, it's a potential victim.  He's really got to do the work to find who deserves for him to take a stab at it, as we would say.

Clyde Phillips, Television Critics Association panel, 8/24/21
Michael C. Hall couldn't have imagined this 15 years later
When Hall first played Dexter, he couldn't have imagined the show would run eight seasons, let alone come back years later. In 2006, it was just his next job after Six Feet Under, which had ended a year prior.
"I definitely, in 2006, wouldn't have flashed all the way to 2021," Hall said. "That's mind—bending. But I certainly am, if nothing else, just incredibly grateful that I happened to catch some sort of momentum or catch some sort of waves acting—wise and jobwise that coincided with the ocean really churning in the way that it continued to."
Hall anticipated Dexter would have a small but loyal following. Its success vastly exceeded his expectations.
"I remember that first season, it felt like we were in on a secret," Hall said. "And I think we all felt like it would be a secret worth sharing. And I certainly had hopes that the show would develop some sort of niche cult following as far as the breadth and depth of the audience that we ultimately attracted. I had no expectation that that would have happened. But I'm glad it did."