'Dexter: New Blood' — Where Does Dexter Live In the Showtime Revival?
Dexter fans were none too pleased with the series finale. Dexter (Michael C. Hall) left Miami and his final destination was questionable. The revival series Dexter: New Blood still keeps Dexter out of Miami, Florida, but has him living somewhere else. 
[Spoiler alert: This article contains spoilers for the series finale of Dexter.]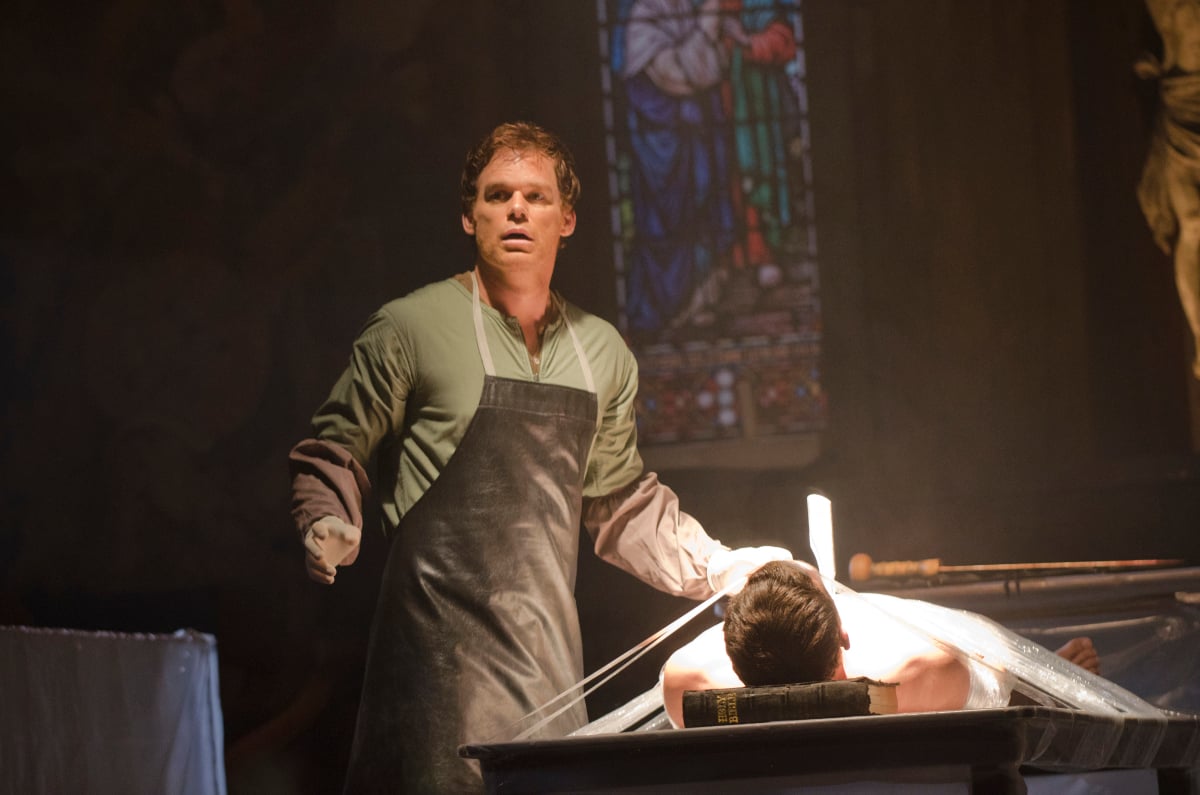 Dexter: New Blood executive producers Clyde Phillips and Scott Reynolds, director Marcos Siega and Hall himself spoke on a San Diego [email protected] panel. Here's what they said about Dexter's new home. Dexter: New Blood premieres Nov. 7 on Showtime. 
'Dexter: New Blood' moves the serial killer from the Northwest to upstate New York
At the end of the series, Dexter left Miami for Oregon where he became a lumberjack. Reynolds previously explained this was chosen for the region's history of serial killers, but that may not have come through in the show. Now, Phillips said Dexter: New Blood has an all new setting.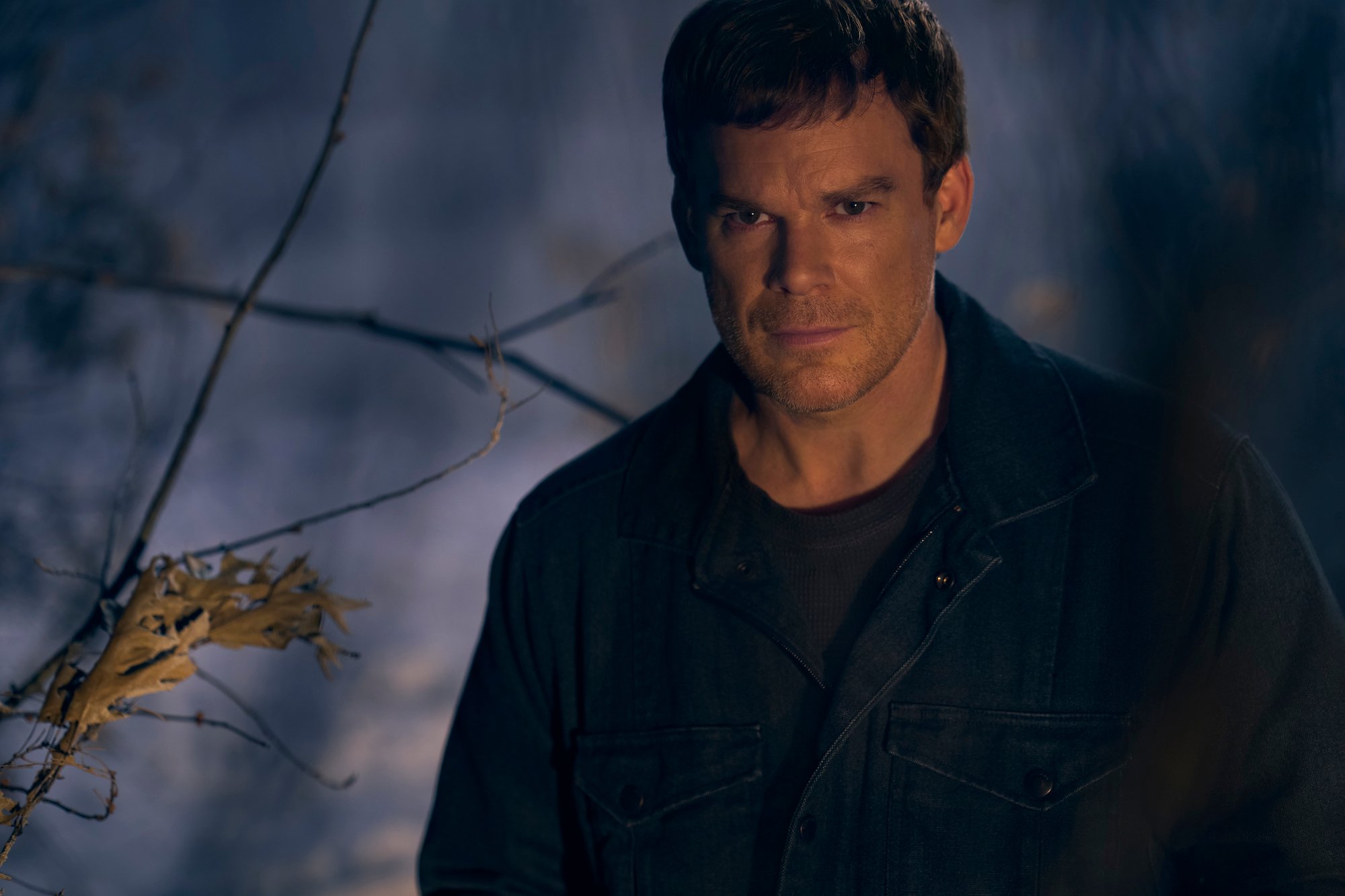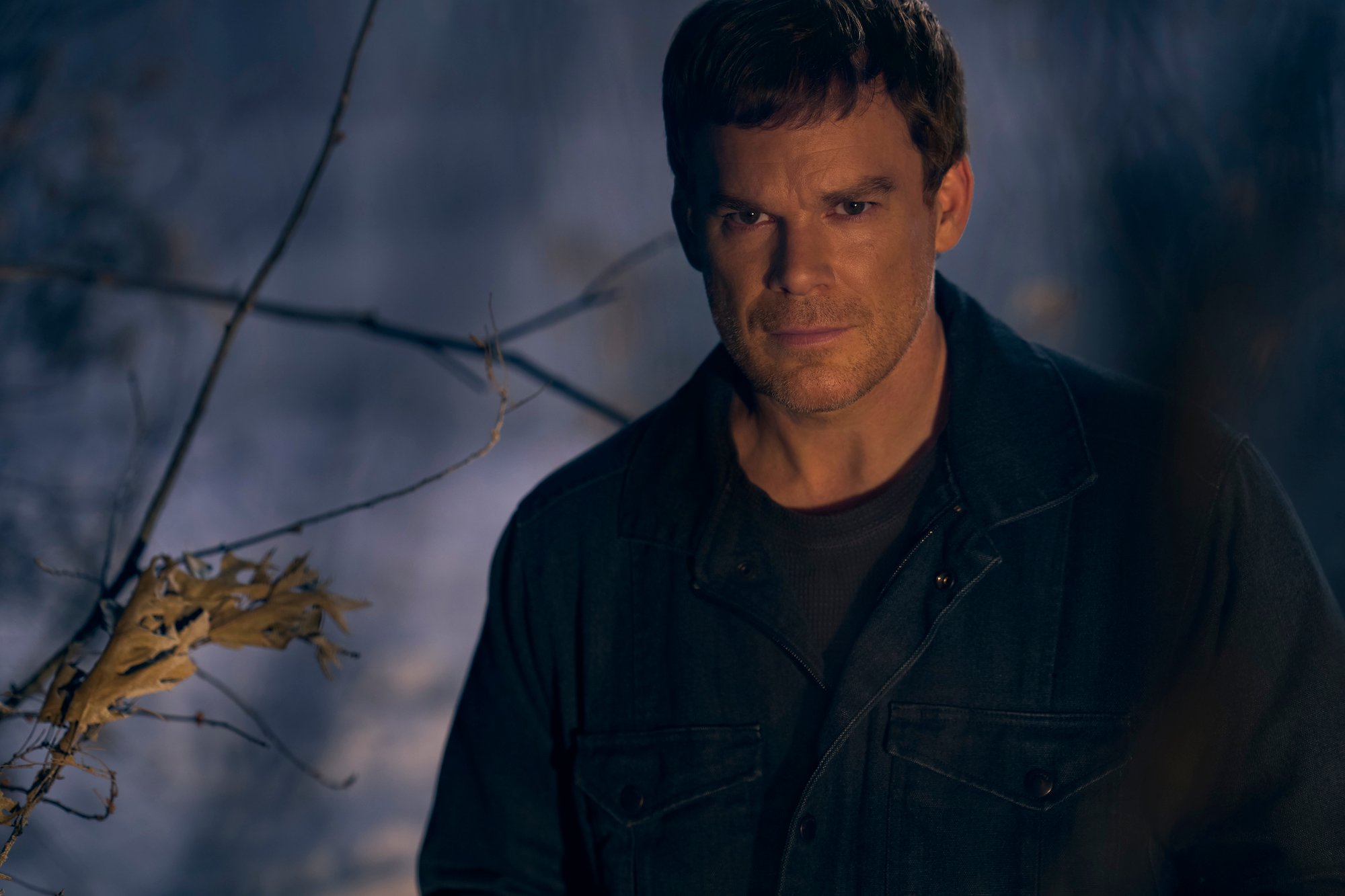 "The show takes place in the fictional town of Iron Lake, New York," Phillips said. "We actually shot the exteriors, the town exteriors, in a town called Shelburne Falls which is in Western Massachusetts. And, probably the prettiest town I've ever seen. We started shooting at the beginning of February because we needed a lot of snow. We took advantage. That frozen lake is a real frozen lake. That's a single shot that Marcos did in real time. And we wanted it to be a small town. Population is something like 2700 where everybody knows everybody else. People know things that happened two seconds ago."
'Dexter: New Blood' almost froze to death 
Dexter's preferred method of killing is a scalpel. In Iron Lake, he could just wait for hypothermia to do the job for him. 
"We had to build the schedule around weather," Siega said. "It was shoot all of the winter scenes exterior in February, March, end of January, February, March and then work our way interior. The challenging part is we're shooting Dexter/Jim walking into a building. We shoot that out in the elements. Then in July we're picking it up with the other side of the door when he steps inside. It is a bit of a puzzle and keeping that consistent, keeping performances consistent but so far, it's been pretty successful."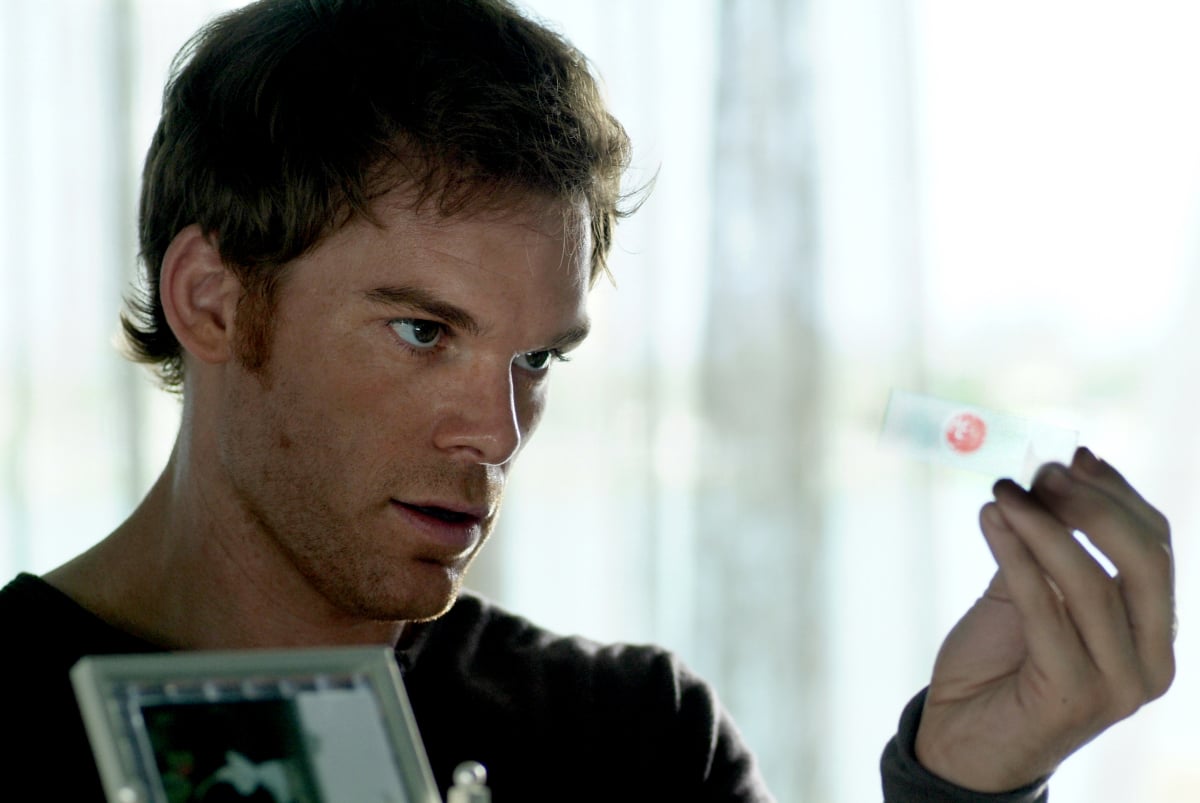 Reynolds added that the lows reached nine degrees. Phillips added how volatile the weather fluctuations could be. 
"It would be 19 degrees and then the wind would shift and blow across the frozen lake and suddenly it's 9 degrees in the middle of the day," Phillips said. "And then there was a thaw. Everything melted. The roads turned into WWI trenches and we were up to our knees in mud. We had to rebuild the roads so that we could lay snow down on them."
Michael C. Hall toughed it out
For his part, Hall did not complain. Conditions were rough but Hall embraced them.
"I like it," Hall said. "There have certainly been some late nights that were undeniably frigid, but it's nice not to have to imagine that you're freezing because you're freezing. I think the challenge, like Marcos was describing, to walk in out of what we saw was a snowswept scene in July when it's 89 degrees outside and take off your parka, like 'Hoo.' But it's fun. I welcome the change of scenery. To externally relocate him goes so far to internally relocate him and the world of the show as well so I love it."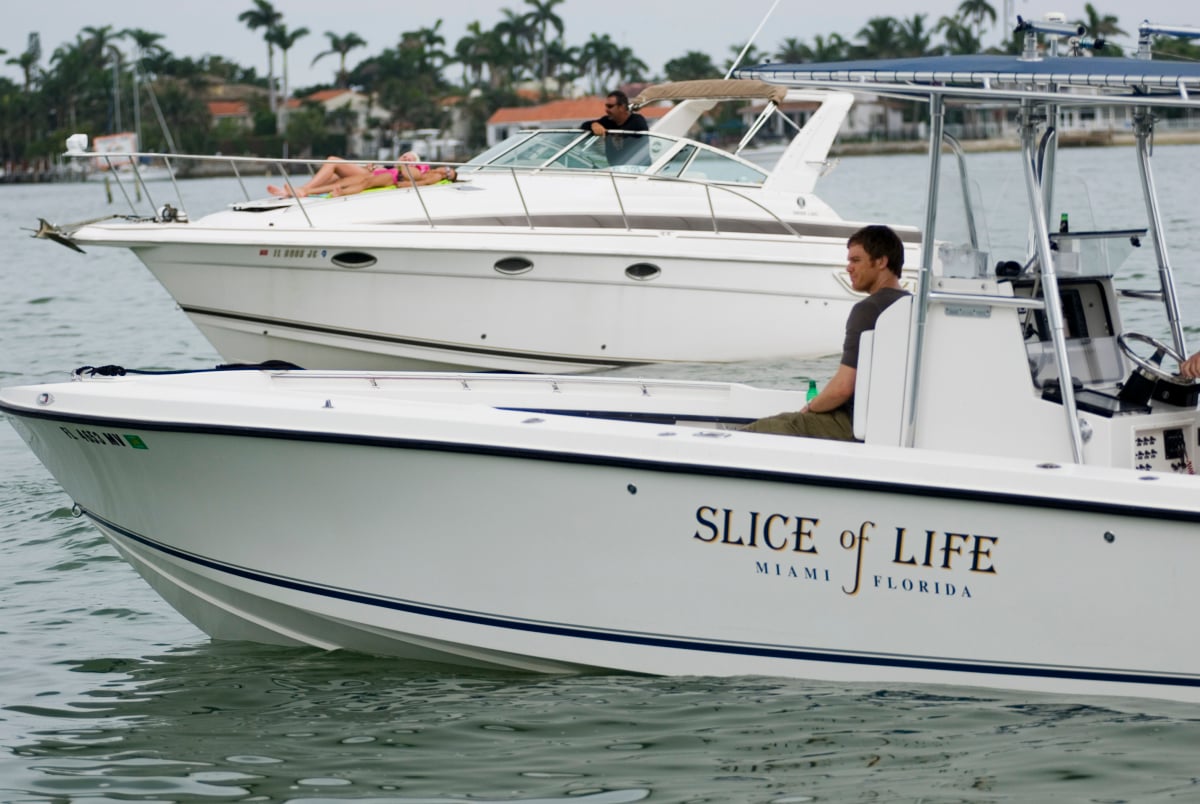 Siega further expanded on what the winter conditions in Shelburne Falls added to Iron Lake and the setting of Dexter: New Blood.
"There were many ways we could have done the show," Siega said. "I think a big part of what drew me to it outside of the obvious, from how do we present the show was let's make this feel as real as possible. Being out in the elements was an important part of that. So finding locations that were not necessarily production friendly but really fit what we wanted to create and put on the screen. Contributed to it being difficult but at the same time, I think it's what makes it special in the end."
Source: San Diego [email protected]