'Dexter': The Original Title Sequence Was Too Sinister for Showtime
Dexter will return this fall with 10 new episodes. Until then, many fans can't stop theorizing about what Dexter Morgan's new life will look like — including his morning routine.
The show's title sequence documents the serial killer's habits in the most masterful of ways. Considering how beloved that sequence is, it's funny to think Dexter's intro almost looked a lot different.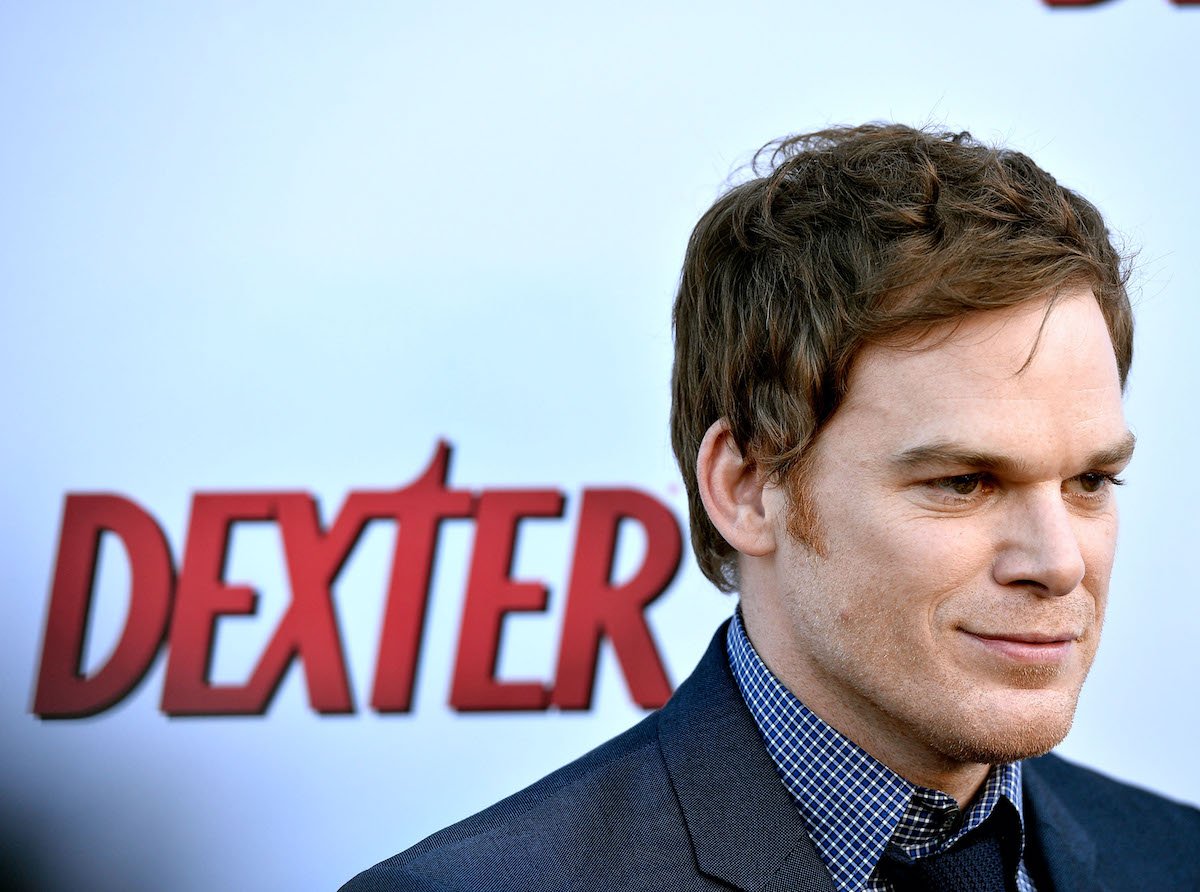 The 'Dexter' title sequence is iconic 
The opening sequence for Dexter is Dexter Morgan's (Michael C. Hall) morning routine. It sounds boring, but the way Dexter prods at his breakfast foods like one of his victims adds a creepy element to the otherwise mundane doings in the sequence.
Dexter's intro doesn't skimp on the blood-like imagery either. From the gushing blood orange to the splatters of hot sauce on Dexter's plate to the physical drops of blood that result from a shaving cut, the show's title sequence plays with the irony of Dexter's career choice and the "dark passenger" he controls by killing. Pairing these elements with playful background music are what makes the Dexter introduction a mini-masterpiece.
'Dexter' TV series originally had a 'darker' intro
While the original version of the Dexter intro doesn't differ too drastically visually, the background music was much heavier and more daunting. Eric S. Anderson, who oversaw the original Dexter title sequence, used Bernard Herrmann's Alfred Hitchcock music initially.
"[Dexter's creators] kept using the word 'mundane' over and over," Anderson explained to Paste Magazine. "They liked Six Feet Under and Nip/Tuck for how mundanely both titles dealt with what could have been a visually hyperbolized depiction of each show's subject matter."
With that in mind, Anderson started thinking of ways to make "normal everyday things horrific." The original premise was to have Dexter making his breakfast, flossing his teeth, and tying his shoes as violently as possible. "But that soon became the idea of recontextualizing normal things in a sinister way, kind of how crime scene photography does," Anderson said.
Given the original score and the "sliced and chopped" editing style in the first version, showrunners felt the initial title sequence for Dexter may have left a different impression on fans. After all, Dexter Morgan is a forensics expert-turned-serial-killer fans have come to know and love, as strange as that sounds.
'Dexter' intro morning routine changes slightly
Anderson always saw the title sequence as Dexter being Dexter. "He doesn't go through a massive transformation when he becomes the serial killer," he explained to Art of the Title. "He's exactly the same Dexter except, something [is] wrong. I really thought that would go somewhere."
RELATED: 'Dexter' Villains: A Recap of Every Antagonist by Season
In the original version of the title sequence, Dexter still cuts himself shaving, flosses his teeth, and prepares breakfast. But what he cooks in the kitchen appears drastically different. Instead of ham and eggs, Dexter seems to slice open a liver and cook it on the stovetop.
After some slight changes to Dexter's diet, composer Rolfe Kent perfected Dexter's title sequence with a significant upswing in the music. The composer also worked on songs for movies like Fight Club, Zoolander, and You, Me and Dupree.
Will the 'Dexter' reboot have the same title sequence?
Considering how iconic and well-known the current title sequence is, it's unlikely showrunners will make changes for Dexter Season 9. The only time the intro to Dexter did change was in season 4, wherein Dexter goes through his morning routine, but everything is wrong (he doesn't shave, his shoelaces snap). 
Fans will have to tune in to season 9 when it airs to see if any changes occur in the Dexter intro.