'Dexter' Revival: Fans React After Major Cast Member Confirms They Aren't Returning
Dexter is returning to TV, but the cast of the hit Showtime series will look a lot different. The show followed Dexter Morgan (Michael C. Hall), a forensic analyst moonlighting as a serial killer. His late father, Harry Morgan (James Remar), served as his subconscious, guiding him through tough situations. But that's set to change in the Dexter revival, as Remar has confirmed he's not involved in the show.
The news of his exit prompted a strong reaction from fans of the series who are sad to see him go. But at the same time, many people are excited to see what the show comes up with next.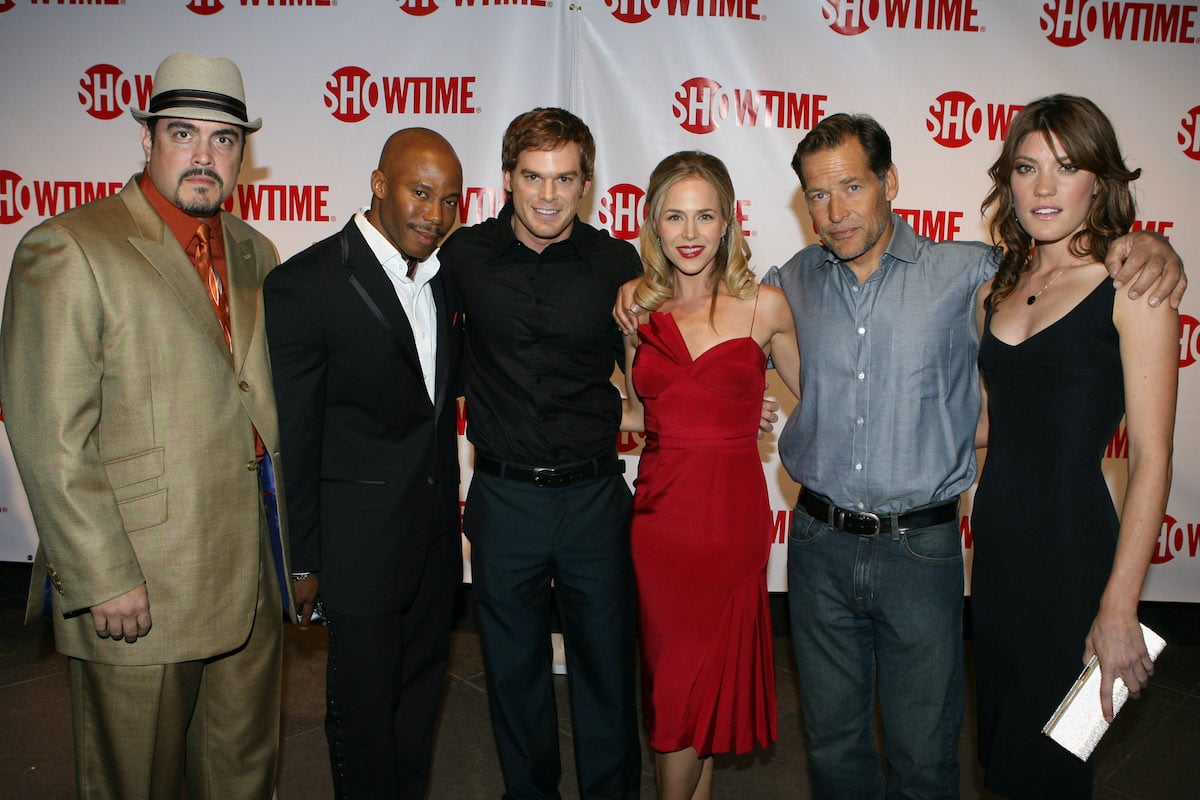 The 'Dexter' revival is in the works
Production on Dexter Season 9 kicked off earlier in 2021. So far, Hall is the only original actor confirmed for the revival, but the show will feature several newcomers. Among them is Clancy Brown of The Crown, who will play antagonist Kurt Caldwell. Caldwell is the "unofficial mayor" of a small New York town called Iron Lake, where Dexter has seemingly relocated.
"Powerful, generous, loved by everyone — he's a true man of the people. If he's got your back, consider yourself blessed. But should you cross Kurt, or hurt anyone that he cares for, God help you," reads his character description (via TV Line).
James Remar has confirmed he's not in the 'Dexter' revival
Since the revival was announced in October 2020, fans have been looking forward to seeing their favorite characters again. But unfortunately, Remar won't be around.
The Mortal Kombat: Annihilation actor made the revelation in a video post, claiming that he and all the other original cast members were never contacted about returning to the show.
"They didn't ask any of the original cast back, so I don't know what they're doing…" he said in the clip, which was re-posted to Reddit. "I really have no idea. It's too bad because all of us wanted to go back. But, you know, it's their show, so they're gonna do what they wanna do."
James Remar's announcement generated mixed reactions
Fans took to the comment section to share their thoughts on Remar's announcement, with some expressing shock and sadness and others being more optimistic.
"On one hand it makes sense since the show isn't taking place in Miami," read one comment. "on the other hand if it's true then it makes me wonder about the revival. That goes double if James Remar isn't returning. Who is Dexter with out Harry as his conscience? Who knows. I'm kind of sad though."
Another person said that while they would "love to see the old cast back," they respect the decision to switch things up. "I'm personally intrigued to see how Dexter is adapting to a new life with completely new characters. The reboot wouldn't be as interesting if it was like the old days, exciting to see something new!" they continued.
A third fan echoed that, writing, "It almost makes me more excited for an entirely new story than the same old 8 season stuff they did initially."
It's also worth pointing out the possibility that old characters could still show up. In recent months, there's been plenty of speculation that Jennifer Carpenter might return as Debra Morgan, with some saying she could take Harry's place. Carpenter has yet to comment on the speculation, but she's shared several social media posts that have only fueled the rumors.
But we'll see. Stay tuned to Showbiz Cheat Sheet for updates on the revival as they become available.