'Dexter' Revival: Julia Stiles Reveals Whether She's Returning for Season 9
'Dexter' fans are hoping the revival will include all of their favorite characters. That includes Julia Stiles, who played Lumen Pierce, one of few people who was able to get close to the titular character. But is she coming back? Here's what Stiles said when asked about her possible involvement.
Julia Stiles has opened up about her possible involvement in the Dexter revival. Showtime announced in 2020 that it was bringing back the hit crime drama, which trekked a forensic analyst moonlighting as a serial killer for eight seasons between 2006 and 2013. Many fans naturally wondered which actors would be back, including Stiles. But it looks like she might not.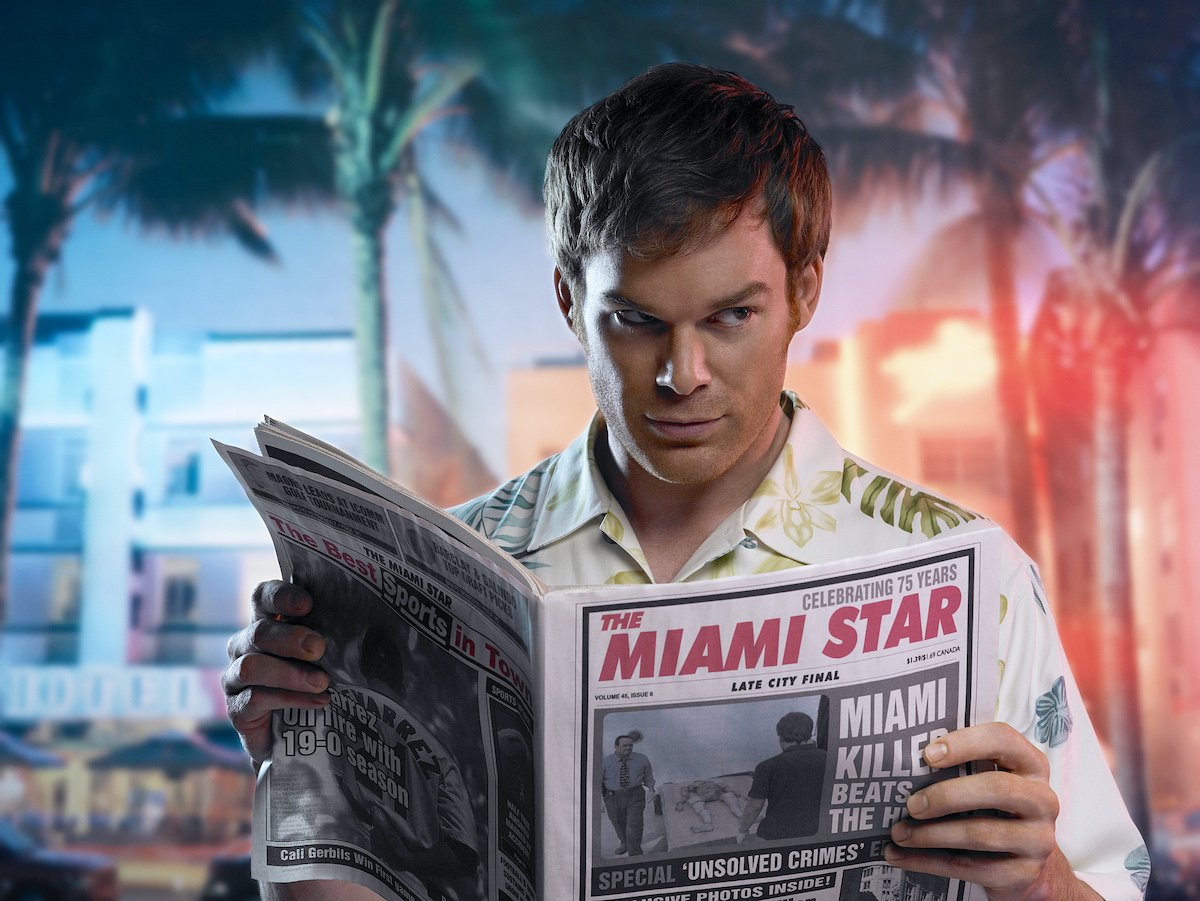 A quick look back at Julia Stiles' work on 'Dexter'
Stiles built her career with movies like 10 Things I Hate About You and Save the Last Dance. But she later transitioned to TV, snagging her first major role in the fifth season of Dexter.
Stiles played Lumen Pierce, a role that earned her critical acclaim and an Emmy nomination. Pierce, a surviving victim of killer Boyd Fowler, befriended Dexter after catching him attacking her assailant. The two eventually became partners and then lovers, but they split up when Lumen realized she and Dexter no longer shared the same darkness.
Lumen was one of Dexter's last love interests before the end of the show, which concluded with Dexter infamously leaving Florida, moving to Oregon, and starting anew as a lumberjack.
The 'Dexter' revival will pick up several years after that
The revival will continue Dexter's story, but it's jumping ahead to the present day. It appears the namesake character has since left Oregon for New York, specifically a fictional small town called Iron Lake. There, according to TVLine, he'll face villain Kurt Caldwell (Clancy Brown), who is the town's "unofficial mayor."
The character description for Caldwell says he "realized the American dream by going from driving big rigs, just like his father did, to now owning several trucks and the local truck stop. Powerful, generous, loved by everyone — he's a true man of the people. If he's got your back, consider yourself blessed. But should you cross Kurt, or hurt anyone that he cares for, God help you."
So far, Michael C. Hall (Dexter Morgan) is only actor confirmed for the revival. But there's been plenty of speculation that past cast members might pop up.
When Forbes caught up with Stiles and asked her whether she's involved, she suggested she hadn't been asked back. "I have absolutely no idea about that," Stiles, 40, told the outlet. "But I'm sort of open to anything if it is done well."
Actor James Remar (Harry Morgan) claimed in a video post that none of the original actors have been invited back for the revival. But the Dexter team has yet to confirm or deny his claims.
The show is now filming in Massachusetts with plans to wrap it in July, according to The Boston Globe. There's no set release date for Dexter Season 9 just yet, but it is expected to premiere in the fall of 2021.