'Dexter' Revival Title and Release Date Confirmed
Showtime has unveiled new information about the highly-anticipated 'Dexter' revival, including the official title and the release date. The show will pick up several years after the events in the original series finale, following Dexter Morgan as he attempts to blend in in a new city.
Showtime has finally revealed the title of the upcoming Dexter revival. Named Dexter: New Blood, the show will take place a decade after Dexter Morgan ditched Miami in search of a different life. Set to air on Sunday, Nov. 7, the series will arrive on Showtime just over eight years after airing its deeply divisive finale.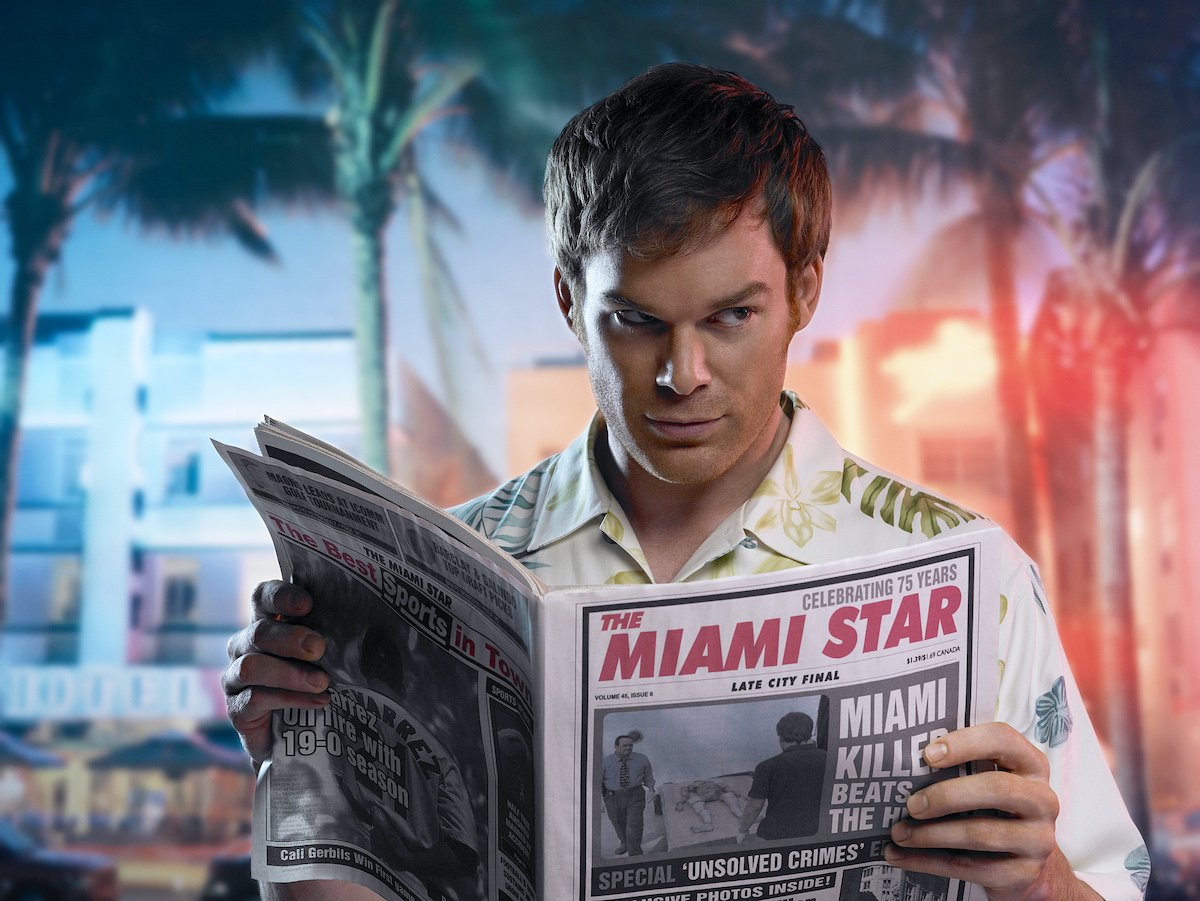 The premiere of the 'Dexter' revival is coming up
The title was revealed in the description box of earlier Dexter episodes that were posted to YouTube on July 25. "Watch the premiere of Dexter: New Blood on November 7th on SHOWTIME," read the message, which confirms actor Michael C. Hall's (Dexter Morgan) past comments about the release date.
When the show was last on, it found Dexter choosing to stop killing and exiling himself to Oregon. However, for reasons we'll soon find out, he actually wound up settling in a small town in Upstate New York.
"We don't pick up the day after we left him at the end of the series proper, we pick him up as if as much time has passed for him as has passed for the rest of us," Hall explained in a June appearance on Times Radio.
"It's been wild – he's been relocated from Miami to a tiny town in upstate New York, so the clothes are heavier and the colors are more subdued," he continued. "That helps to remind me that things have changed – or I could just look in the mirror to realize that time has passed!"
But not everything has changed. As showrunner Clyde Phillips has said, Dexter's "dark passenger" is still very much a problem. "He is more grounded than he's ever been, but that dark passenger is a voice he cannot deny," he told TV Insider. "This is Dexter. People are going to die."
Who's in the 'Dexter' revival?
Those hoping to see the full original cast of Dexter in the revival might be disappointed to know that only a few actors are coming back. Aside from Hall, the only original stars confirmed for the show are John Lithgow and Jennifer Carpenter, both of whom are only expected to appear in it in small roles. It's unclear if any others will appear in the revival, but if we're going by James Remar's comments on the cast, it doesn't seem likely.
There are plenty of new characters to get excited about, though. That includes Jamie Chung, Oscar Wahlberg, Katy Sullivan, Julia Jones, Alano Miller, Johnny Sequoyah, and Jack Alcott, to name a few. Clancy Brown will also play the Dexter Season 9 villain Kurt Caldwell, a nice guy who can turn nasty when crossed by someone.
How can you watch the 'Dexter' revival?
If you're planning on checking out the revival, you'll be able to watch it on Showtime directly. You can also view it on a streaming service such as Hulu or Prime Video as long as it has the Showtime add-on package. There are 10 episodes for now, but Hall has said there could be more in the future.
"I'm reluctant to say 'definitely', you know?" he told NME when asked if the series will "definitely" end following those 10 episodes. "Let's see. What's plain now is that there's 10 new episodes."