'Dexter' Season 9: Actor Michael C. Hall's Latest Hobby Has Some Creepy Parallels With Dexter's
Michael C. Hall is known for his role in 'Dexter.' But the actor also has an interesting hobby that takes a cue from his role as Dexter Morgan.
 Dexter Season 9 is on the way. For almost a decade, fans have wondered what happened to Dexter Morgan after he faked his own death and started living under a false identity. Now, we will find out when the Dexter revival comes to Showtime. Dexter actor Michael C. Hall, who rose to fame playing the iconic serial killer, hasn't been just sitting around waiting for a Dexter reboot, though. He's also picked up an interesting hobby.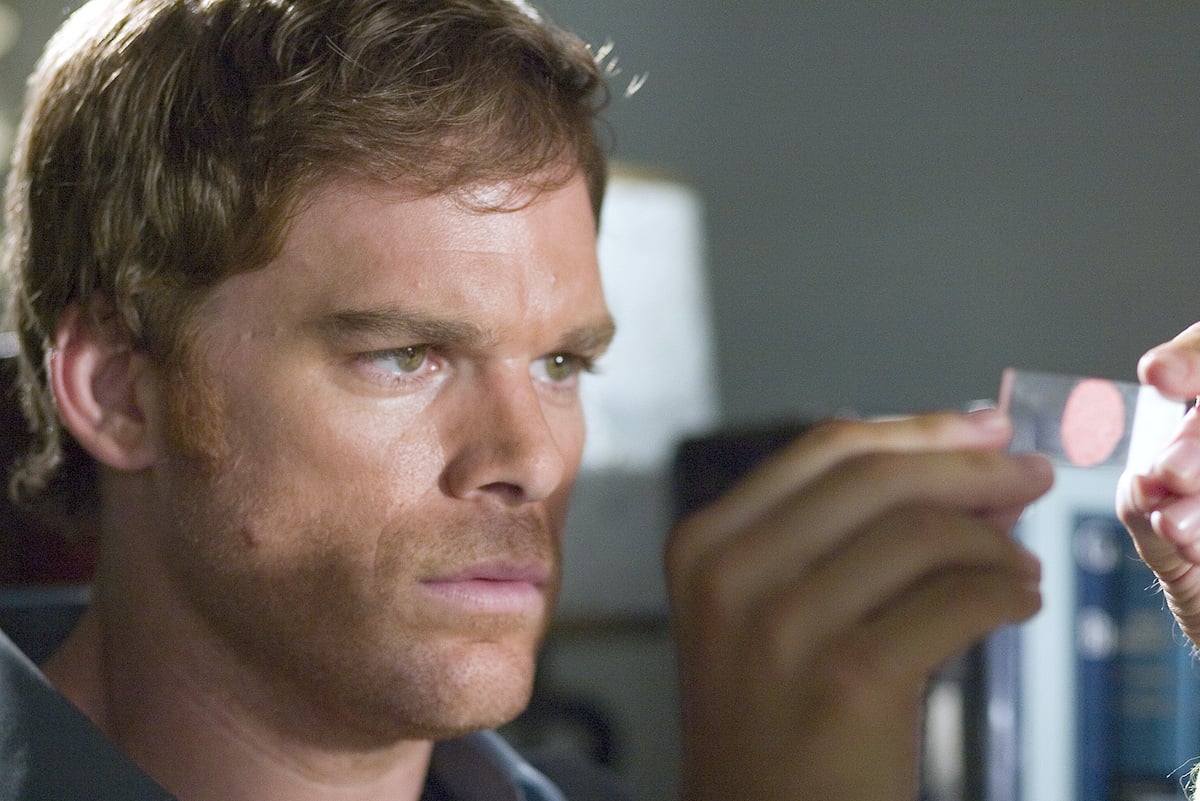 What is 'Dexter' actor Michael C. Hall's hobby?
Though most people know Hall as his murderous character, he actually has a musical side. While in the Broadway musical Hedwig and the Angry Inch, he decided to start a band with drummer Peter Yanowitz and keyboardist Matt Katz-Bohen, who were part of the onstage house band in the production. Their band, Princess Goes to the Butterfly Museum is about to release its first album.
Hall fronts the band and also writes the music. He recently spoke to Louder Than War of how he puts songs together.
"I've always, not always, but maybe periodically over the course of my life I've written mostly for myself, if I ever had an aim in mind, it usually had to do with investigating an acting role or something. But I do think I've always been a fan of lyricists and poetry. Just the rhythm of verse, even if in prose, has always been something that's turned me on.  So I think a lot of the inspiration originates with a just a sense of a rhythm of a line and, and something maybe will come out spontaneously, or even unconsciously.

Michael C. Hall
Like his character, the music has a dark aurora and feel to it.
"I can't pretend that there isn't some sort of dystopian sensibility that runs through a lot of what is on this record," Hall said. "And I think that has something to do with that there's something to me not just dark or dire about that sensibility, but something invigorating about it. Naming things for what they are, dusting off the sugar coating."
Will Michael C. Hall's band continue now that the 'Dexter' revival is happening?
The Dexter revival is currently in the works. Though Hall found ways to fill his time before the show returned, the Dexter actor wasn't shocked when the show came back around.
"I was pleasantly surprised that a story emerged that felt worth telling," he said. "I wasn't surprised that it came back in that there's been an appetite for it, both from some fans, but also from the network. Oh, he didn't die, let's do more, let's find out what happened to him. But I think the surprise was that a story emerged that felt worth telling."
So far, Hall has been able to balance both projects.
What can we expect from 'Dexter' season 9?
As Dexter is set to premiere in the fall, fans want more information on the new series. Hall has been holding his cards to his chest about details, but he did give an overview of the revival.
"As far as what I can reveal about the new show is, I don't want to say much, other than as you can imagine given where we left him his life is completely recontextualised," Hall said. "He's in a different place leading a different life surrounded by different people. And the fact that it's February and I'm talking to you from Concord, Massachusetts suggests that it's not all going to be sun and sand."