'Dexter' Cast: Did Jennifer Carpenter Just Reveal She's Returning as Deb in Season 9?
The 'Dexter' revival is on its way. Fans have been wondering if Jennifer Carpenter will return as Debra Morgan, and she may have just given them an answer.
The bond between brother and sister is like no other. When it came to Dexter Morgan, his adopted sister, Debra, was his only family. But, throughout the seasons of Dexter, Deb's confused love for her adoptive sibling was a major theme. In the last season, Deb was killed off, but the actress who plays her, Jennifer Carpenter, may have recently hinted at returning to the cast for Dexter Season 9.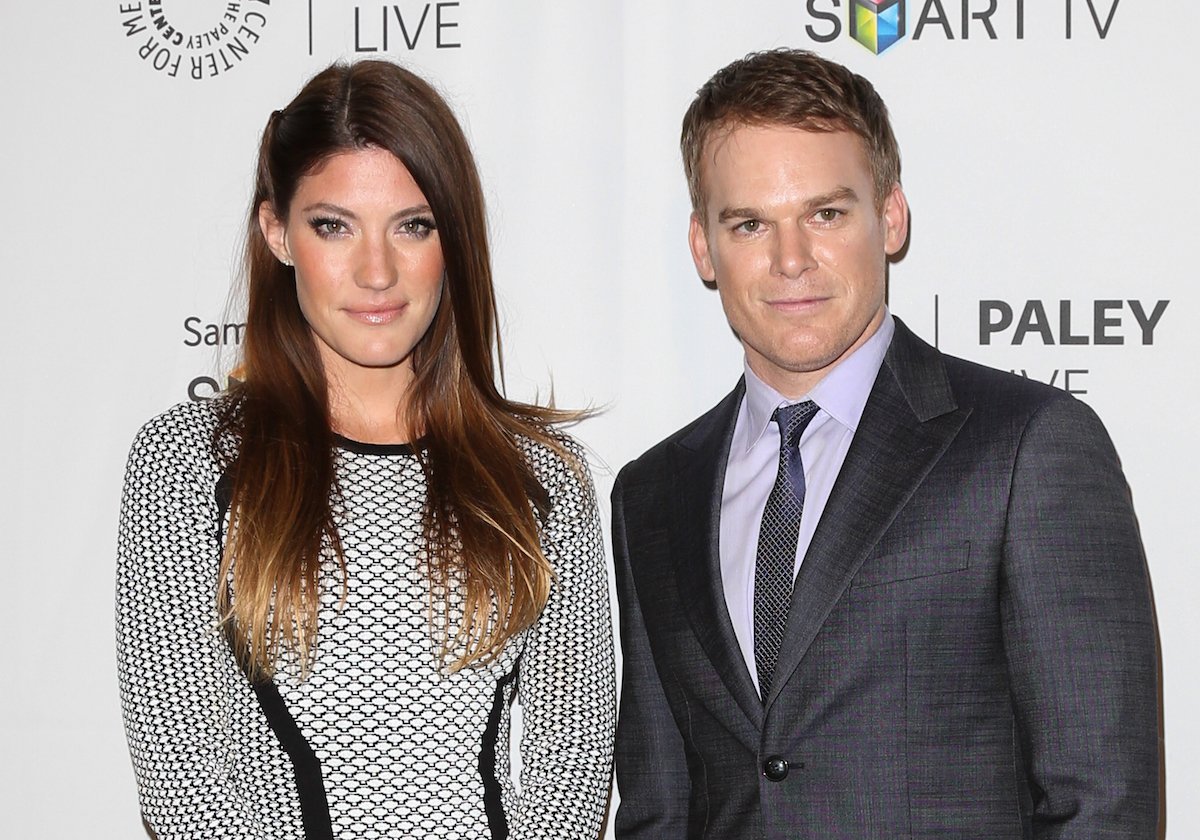 Dexter's sister's death
Despite Dexter being the most important person in Debra's life, she didn't really know him, or his real nature, for most of the series. For a long time, Deb had feelings for her brother that were inappropriate, even if he was adopted, however Dexter never returned those feelings.
At the end of season 8, Deb was shot by Oliver Saxon and developed a blood clot, which landed her in a coma. Rather than watch his sister live on a machine, Dexter pulled her life support and then threw her body into the ocean.
Will the 'Dexter' revival bring Deb back to life?
Season 8's ending was met with a lot of dissatisfaction from fans, so this new revival is a bit of a do-over.
"We want this to not be Dexter Season 9,"  Clyde Phillips said on the TV's Top 5 podcast. "Ten years, or however many years, have passed by the time this will air, and the show will reflect that time passage. So far as the ending of the show, this will have no resemblance to how the original finale was. It's a great opportunity to write a second finale."
"This is an opportunity to make that right," Phillips said of the original 2013 finale.
But the chances of Deb magically being alive again are very small.
"We're not undoing anything," Phillips continued. "We're not going to betray the audience and say, 'Whoops, that was all a dream.' What happened in the first eight years happened in the first eight years."
Is Jennifer Carpenter coming back to the 'Dexter' cast?
Despite her character being killed off, Carpenter recently posted a photo to Instagram that has fans wondering if the star is going to be a part of the Dexter revival.
She posted a picture of herself on set with the caption "Work is weird this year. Is there where I say something like-  #setlife"
Some fans thought this was from the set of Dexter and that Deb might become the voice in Dexter's head that acts as his moral compass.
"Totally Deb's outfit… I think she is gonna play the same role Harry played before in Dexter's head," one fan commented. "I think it's gonna be both Deb and Harry in Dexter's head playing good/bad cop with Dex … Can't wait to see."
"Of course it's the Dexter set!! ♥️. You'll be like Harry was to Dexter – the person he 'talks' to now. Love it!!" another person wrote.
Though the character most likely won't be brought back to life, fans could be right in that Carpenter could still return to the Dexter cast as a figment that appears to Dexter in moments where he needs guidance, much like his adoptive father Harry did in the original series. We'll just have to wait and see.