'Dexter' Season 9 Love Interest Revealed
Dexter fans have been anxiously awaiting details on the revival series ever since it was announced in October 2020. Details are still limited, but we know it'll pick up on Dexter Morgan in the years after he faked his death and fled Miami. He's since moved to a remote town called Iron Lake in Upstate New York, where he's totally started over. It even appears that he has a new girlfriend, played by Westworld actor Julia Jones.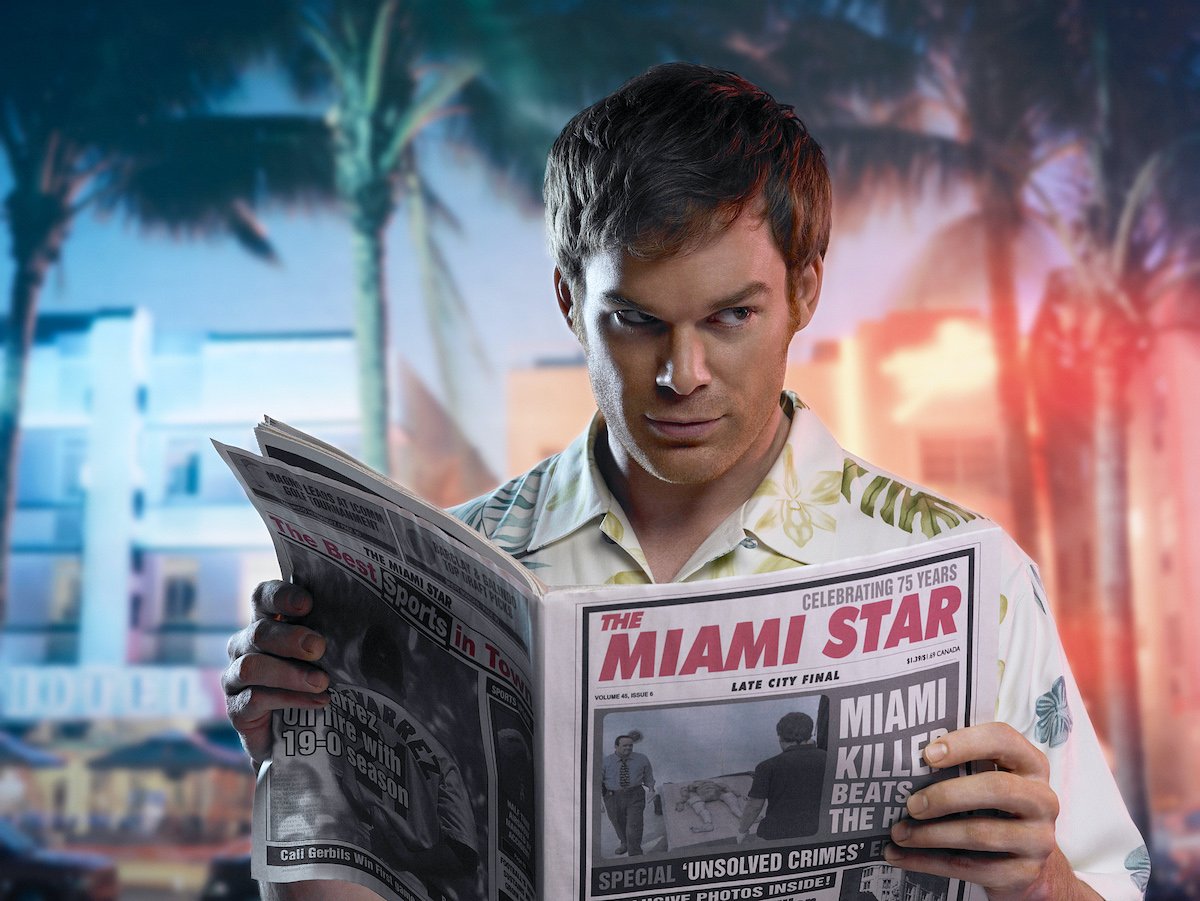 Dexter Morgan and Hannah McKay are no more
Dexter's last known love interest was Hannah McKay, played by Yvonne Strahovski. In the eighth and final season of the show, she left Miami with Harrison and started making her way to Argentina. The plan was to build a new life for their family, but their relationship ended when Dexter decided not to join them.
Nonetheless, a lot of fans figured the two would reconnect, even if just for Harrison's sake. While it is likely that we'll hear about Hannah in the revival, the chances of seeing her are low.
"It doesn't seem that Hannah McKay's making a return," Strahovski previously said on Watch What Happens Live With Andy Cohen, noting she hadn't been asked back. "I have a theory that perhaps, um, perhaps Harrison has already murdered her and is following in the footsteps of his father. I don't know. I don't know anything."
She doubled down on those comments in an interview for the HeyUGuys YouTube channel, saying she truly had "no idea" about the plan for the revival. "I'm not part of it, so I am very curious as to how they're going to navigate the storyline from this point forward," she continued.
New details about the revival are coming out
In a panel discussion at Comic-Con 2021, it was revealed that Jones will be Dexter's new love interest. Per Deadline, she's playing Angela Bishop, a Native American woman who is the head of Iron Lake police.
"She's the first female police chief, she's the first person of color, she's part of the Seneca Nation, and there's tension there between the town and her," showrunner Clyde Phillips said. "But it also gives Dexter once again, like we had in Miami, access to certain pieces of information that an ordinary citizen would not be able to get."
As far as how long she and Dexter have been together, Jones confirmed that there's a longstanding "romantic connection" between them. "They are together, I would say, for sure. And they definitely have a journey," she continued.
Angela and Dexter appear to have a loving relationship, based on a new teaser trailer. But that could change if she finds out who he really is, which looks like a possibility.
The 'Dexter' reboot comes out in just a few more months
If you're planning on watching the revival, you can find it on Showtime on Nov. 7. Until then, check out more of our Dexter coverage below.