'Dexter' Season 9 Release Date Revealed By Michael C. Hall
The 'Dexter' revival is almost here. Set 10 years after the events in the original series finale, the revival will focus on Dexter Morgan as he navigates life in a new city. Here, find the release date for North America and more about the reboot.
Showtime finally gave Dexter fans what they wanted in October 2020 when it announced a revival series was in the works. First airing in 2006, the show starred Michael C. Hall as a lab technician for Miami police who was secretly a serial killer. The revival picks up a decade later, focusing on Dexter Morgan as he navigates life in an all-new city. The release date for Dexter Season 9? Here's what Hall says.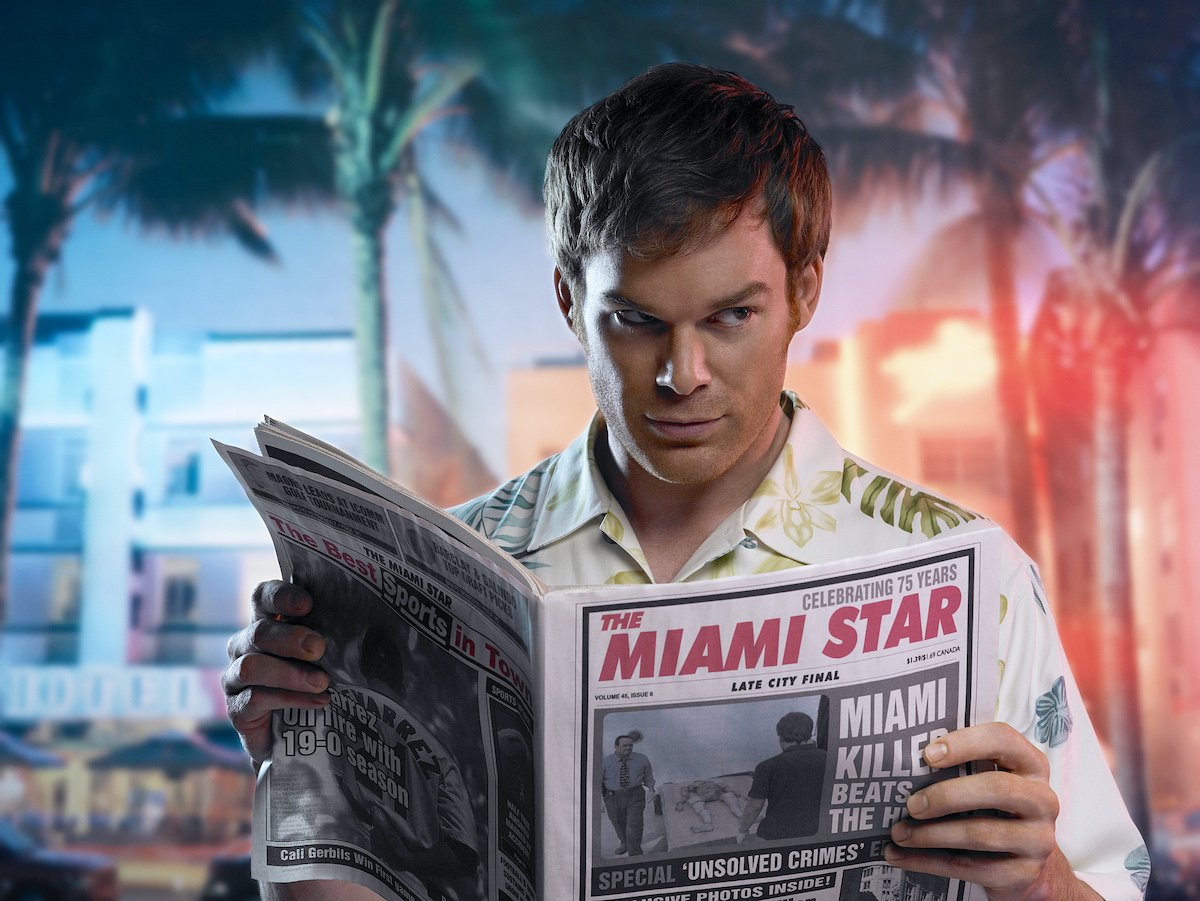 When does the new 'Dexter' start? Michael C. Hall says late 2021
In June, Hall joined radio reporter and presenter Phil Williams for a conversation on Times Radio, where the two discussed the Dexter revival. During the interview, Williams asked for an update on the status of the reboot, which will explain what Dexter has been up to since disappearing during Hurricane Laura. Hall said there are still a few weeks of filming left, with the team aiming for a late 2021 premiere.
"We have about five weeks to go," Hall said (via Digital Spy). "I think the whole shoot would have taken five months. It's basically like we're filming it as a 10-hour movie. It will be ten episodes, premiering at least in the States on Showtime on November 7."
The reboot will find Dexter in a 'tiny' New York town
The revival may continue Dexter's story, but not from where it left off. Instead, it jumps ahead to find Dexter living in the fictional Iron Lake, New York, years after abandoning Miami.
"We pick him up as if as much time has passed for him as has passed for the rest of us," Hall explained. "It's been wild – he's been relocated from Miami to a tiny town in upstate New York, so the clothes are heavier and the colors are more subdued. That helps to remind me that things have changed – or I could just look in the mirror to realize that time has passed!"
Believe it or not, it's been almost a decade since the end of Dexter, which has one of the most-hated finales in television history. Reflecting on the response to the Dexter series finale, Hall admitted he "get[s]" why people were so upset over what happened. "But that at least set the stage for us to return and answer more definitively what the hell happened to this guy," he added.
He also said there could "maybe" be more episodes beyond the 10 episodes that have been ordered for the revival series. But he didn't say for sure.
Who is in the cast of the 'Dexter' revival?
In addition to Hall, the revival features Clancy Brown, Jamie Chung, Julia Jones, Alano Miller, Oscar Wahlberg, David Magidoff, Michael Cyril Creighton, and Jack Alcott, among others (via Digital Spy).
As far as the rest of the returning cast, no other names have been announced, at the time of this writing. But several actors have confirmed they won't be back, including Yvonne Strahovski (Hannah McKay), Julia Stiles (Lumen Pierce), James Remar (Harry Morgan), and Julie Benz (Rita Morgan).
When it comes to Jennifer Carpenter, there's some speculation that she might return to her role as Debra Morgan. But nothing has been confirmed so far, and emails to her representatives were not returned.
We guess you'll find out who makes it on to the show when it returns. Save the date.