'Dexter' Season 9 Sneak Peek Released
Tonight's the night as a new trailer for the upcoming Dexter revival has arrived. Set for 10 new episodes, the show will return to the network in the fall of 2021. It'll focus on Dexter Morgan years after he went missing, finding him in a new state under a new name. The teaser trailer offers a closer look at his current life, showing how he's navigating this next chapter as a man on the run.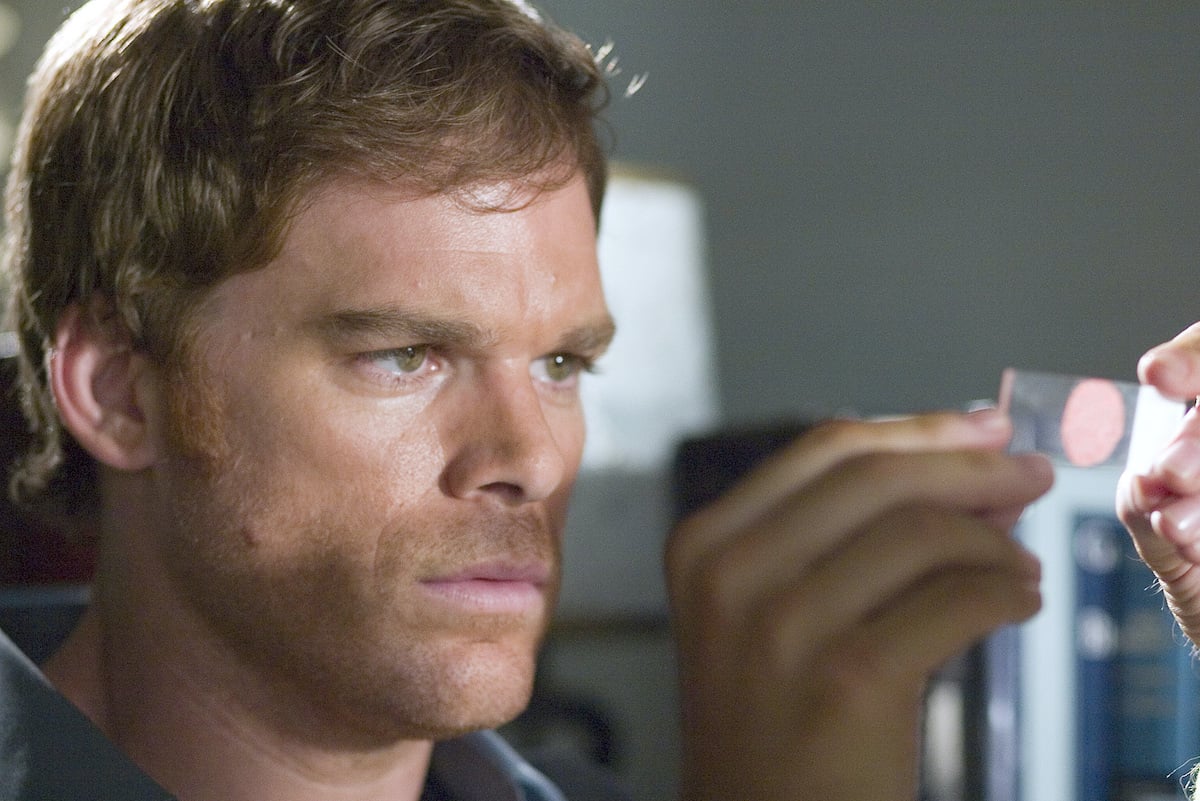 Showtime is gearing up for the premiere of the 'Dexter' revival
After years of fans voicing their desire for a revival, following the show's divisive finale that aired in 2013, Showtime announced in October 2020 that it would bring back Dexter. "Set 10 years after Dexter Morgan went missing in the eye of Hurricane Laura, the revival sees the character now living under an assumed name in a world away from Miami," the official synopsis reads.
"As far as what I can reveal about the new show is, I don't want to say much, other than as you can imagine given where we left him his life is completely recontextualized," actor Michael C. Hall (Dexter Morgan) told Louder Than War. "He's in a different place leading a different life surrounded by different people. And the fact that it's February and I'm talking to you from Concord, Massachusetts suggests that it's not all going to be sun and sand."
The setting is actually a fictional remote town in Upstate New York called Iron Lake — home to the Dexter Season 9 villain Kurt Caldwell. Played by Clancy Brown, Kurt is described as a popular community figure.
Per TVLine, his character description says he "realized the American dream by going from driving big rigs, just like his father did, to now owning several trucks and the local truck stop. Powerful, generous, loved by everyone — he's a true man of the people. If he's got your back, consider yourself blessed. But should you cross Kurt, or hurt anyone that he cares for, God help you."
Watch a trailer for the 'Dexter' revival
As the revival grows closer, Showtime released a trailer on July 25 showing what to expect from the series. It opens with Dexter in therapy, discussing some "whirlwind" years.
"I've always had my demons and so I went away," he says in a voiceover. "But sometimes, I have an urge too strong to ignore. Every day, I walk through this world, faking it. Knowing if someone knows who I am, that's it."
Dexter seems to have a normal life, with a new house, job, and girlfriend. But it looks like his urges will wind up getting the best of him, as he can be seen covering up blood at one point in the trailer. Soon, pure chaos begins to erupt in Iron Lake, a town of just a couple of thousand people.
When does the 'Dexter' reboot come out?
As of writing, production on the revival is still underway in various parts of Massachusetts. But Hall told Times Radio in late June that there were just a few weeks of filming left.
"We have about five weeks to go," he said (via Digital Spy). "I think the whole shoot would have taken five months. It's basically like we're filming it as a 10-hour movie. It will be ten episodes, premiering at least in the States on Showtime on November 7."