'Dexter' Season 9: Which Cast Members Are Returning and Who Is Joining the Show?
Ever since the announcement that we would be getting a Dexter reboot, fans have been waiting with baited breath to see what their favorite serial killer has been up to since we last saw him. Of course, Michael C. Hall will be returning as the title character, but who else is coming back, and will Dexter Season 9 bring new cast members to the show?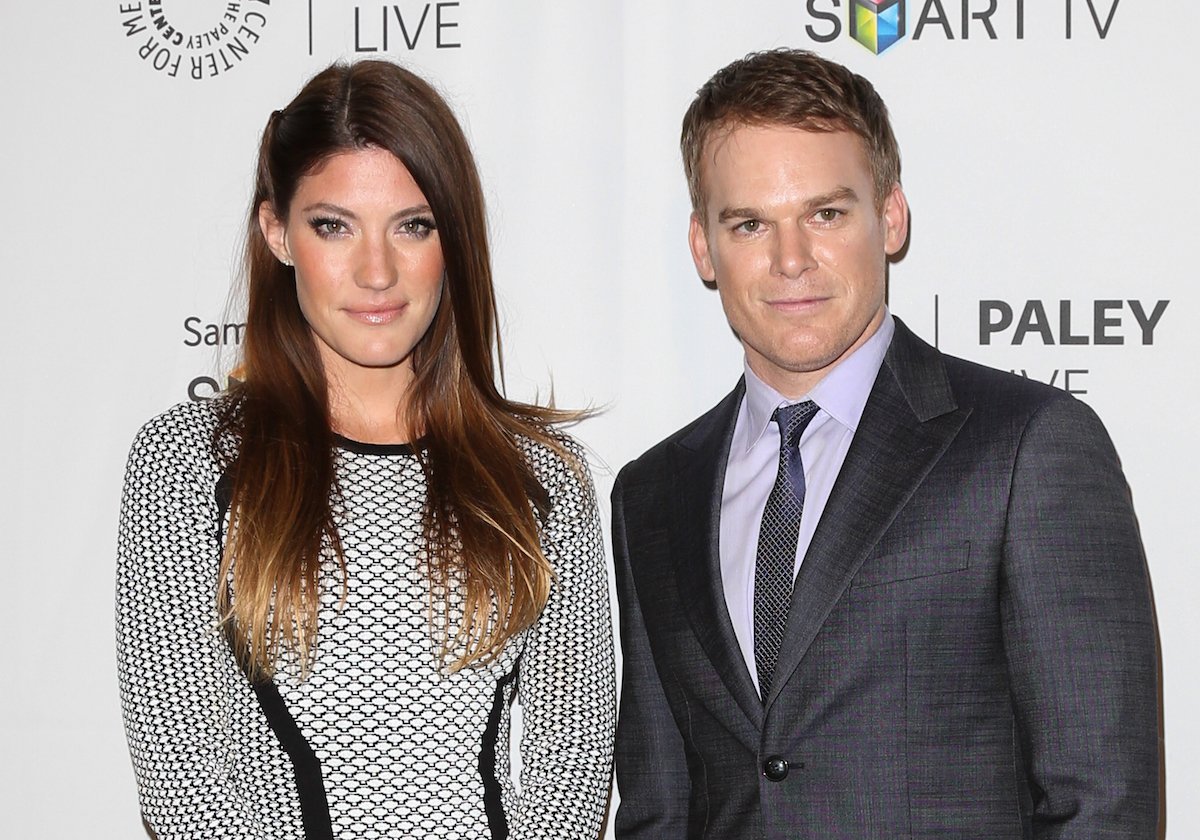 Dexter Season 9
When fans last saw Dexter in 2013, he had just faked his own death and was living as a lumberjack in Oregon. His sister, Deb, was in a coma and Dexter had pushed her out to sea.
This new series will take place 10 years later.
"Set 10 years after Dexter Morgan went missing in the eye of Hurricane Laura, the revival sees the character now living under an assumed name in a world away from Miami," the official logline reads.
Gary Levine, Co-President of Entertainment at Showtime has made it clear that the reboot will not just be a continuation of where the story left off.
"Dexter is such a special series, both for its millions of fans and for Showtime, as this breakthrough show helped put our network on the map many years ago," he told Deadline. "We would only revisit this unique character if we could find a creative take that was truly worthy of the brilliant, original series. Well, I am happy to report that Clyde Phillips and Michael C. Hall have found it, and we can't wait to shoot it and show it to the world."
Which 'Dexter' cast members will be back?
As mentioned, Hall is returning as Dexter. Dexter's sister Debra, played by Jennifer Carpenter, was a focal character in the first rendition of the show. However, the character being killed off at the end of season 8 means that if Carpenter were to return for the reboot, she would probably only exist in flashbacks, much like Dexter's step-father, Harry.
As we have seen with Harry, a return from Debra isn't completely out of the question.
David Zayas, who played Dexter's right-hand man Detective Angel Batista, has been busy since the show ended. He landed a role as Sal Maroni in the Batman-prequel TV series Gotham and appeared on Bloodline, Shut Eye, Quantico, Chicago P.D., Deadly Class, Blue Bloods. Zayas has not commented on whether he will return to Dexter or not.
None of the the other actors from the original Dexter's cast have announced their returns to the show but showrunner Clyde Phillips, who executive produced the first four seasons of Dexter, has confirmed his return to the project.
Which new cast members are being added?
Since the announcement, a few new actors have been added to Dexter's cast. Clancy Brown will play this season's antagonist,  Kurt Caldwell, according to Variety 
"Caldwell is described as the unofficial mayor of the small town of Iron Lake. He's realized the American dream by going from driving big rigs, just like his father did, to now owning several trucks and the local truck stop. Powerful, generous, loved by everyone – he's a true man of the people. If he's got your back, consider yourself blessed. But should you cross Kurt, or hurt anyone that he cares for, God help you.

Variety
Westworld's Julia Jones, will also join the cast, playing Angela Bishop, "the first Native American Chief of Police in her town."
Alano Miller will play Logan, a police sergeant for the Iron Lake Police Department. Johnny Sequoyah will play Angela's daughter, Audrey, and Jack Alcott of The Blacklist, will play a mysterious character named Randall.
The Hollywood Reporter also confirmed that Jamie Chung of Lovecraft Country and Oscar Wahlberg of Slender Man will be joining the cast as Molly, a true-crime podcaster and Zach, the captain of the Iron Lake High School wrestling team, respectively.